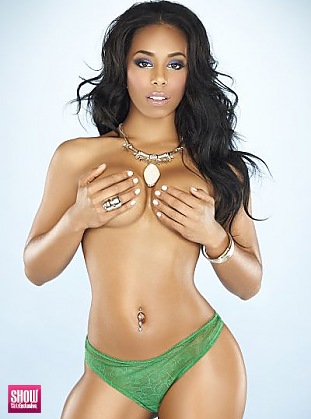 SGE Content for
Larissa Castillo in
SHOW #28
Photos:
0
Galleries and growing
Photos:
10
Photos and growing
Photos:
7
MB of Photos
Videos:
1
Videos
Videos:
4
mins of footage
Videos:
42
MB of video
View
SHOW #28
issue information and galleries >>
AGE:
N/A |
FROM:
N/A |
FEATURED IN:
SHOW #28
LARISSA CASTILLO
PHOTOS BY:
Sean Cummings, @SHOWMagazine_
GRAPHIC DESIGN: @cmkdesigns
HAIR STYLIST: Al Ingram, @AlSexyHair
MAKEUP ARTIST: Angela January, @Angela_January
BOOKING INFO:
: @_LCastillo
Visit: www.SHOWGirlzExclusive.com for exclusive images and video from this issue.
NAME: Larissa Castillo

AGE/ SIGN: 23/ Cancer
HOMETOWN: Los Angeles, CA
CURRENTLY LIVING IN: Los Angeles, CA
HEIGHT: 55"
MEASUREMENTS: 32C- 22- 38
RACE: Puerto Rican and Haitian
TATTOOS: None :)
WHAT IS YOUR BEST FEATURE?
I really like all of me, but I get complimented most for my soft skin and pearly smile.
WHAT HAS BEEN YOUR BEST OR MOST FUN SHOOT?
I had a really great time shooting with a friend, Brian Flynn in Chicago. We did these amazing shoots with crazy lighting and glow in the dark body paint. I looked like a neon robot but in a really sexy way.
WHAT MODELS DO YOU ADMIRE?
I admire all the models that started from the bottom and made it to the top and still keep themselves relevant. If you play your cards right in this business you can have anything you desire.
WHAT ARE YOUR HOBBIES?
My very favorite things to do are travel and keep my phone off while I am gone. I also consider myself a bit of a foodie since I love to cook and try new cuisines and restaurants.
WHERE IS YOUR FAVORITE PLACE IN THE WORLD? AND WHERE DO YOU WANT TO VISIT?
I would have to say Rome, Italy has been my favorite so far, but I am looking forward to going to Japan a lot. I love everything I know about Japan and I really want to experience it all for myself.
HOW IS AN AVERAGE DAY IN YOUR LIFE?
On any given day I am probably at work at the office, but any time I am not at work, I may have a photo or video shoot, or club appearance. Sometimes its two or three shoots or events in a day, but the busier I am the better!
YOU HAVE A DAY JOB?
I work full time at a law firm. My first job was a receptionist at a firm in Chicago, and now I have moved up within the legal field, aiming to get a J.D. and become an Attorney one day, then Ill become a Judge.
WHERE DO YOU SEE YOURSELF IN 5 YEARS?
In 2019 I see myself as an established print model, homeowner, business owner, and maybe even married.
SO WHAT ARE YOU LOOKING FOR IN YOUR FUTURE HUSBAND?
I like the kind of man that commands attention but doesnt ask or it. The kind of guy that doesnt have to speak but anything he does say is worth listening to. I like men that are Tall Dark and Handsome, Educated, Reliable, and Funny.
WEBSITE: LarissaCastillo.com
INSTAGRAM: @_LCastillo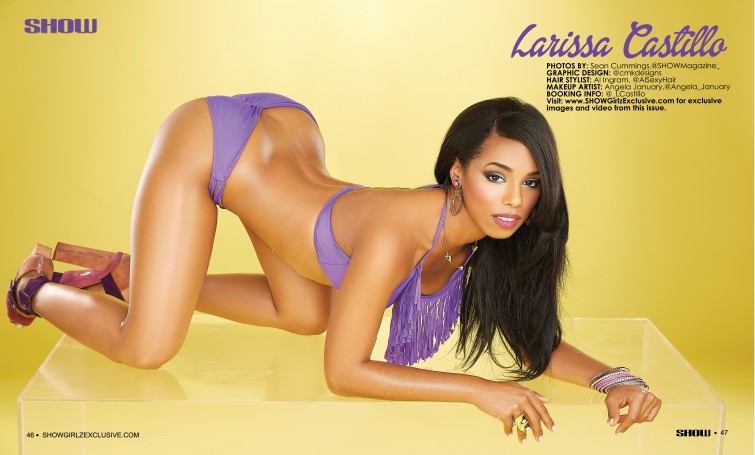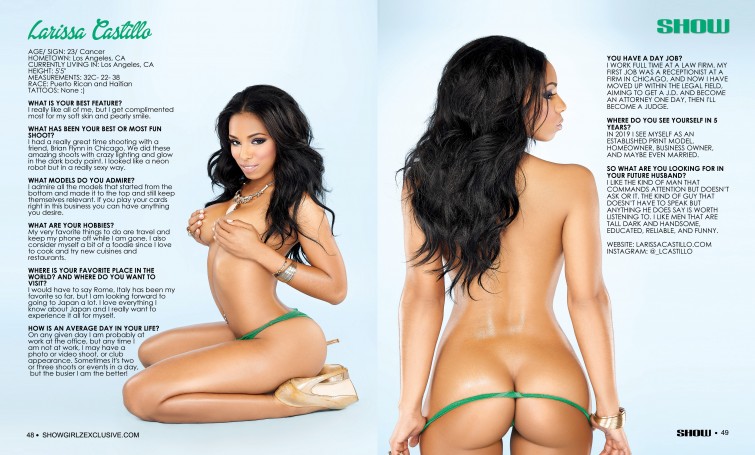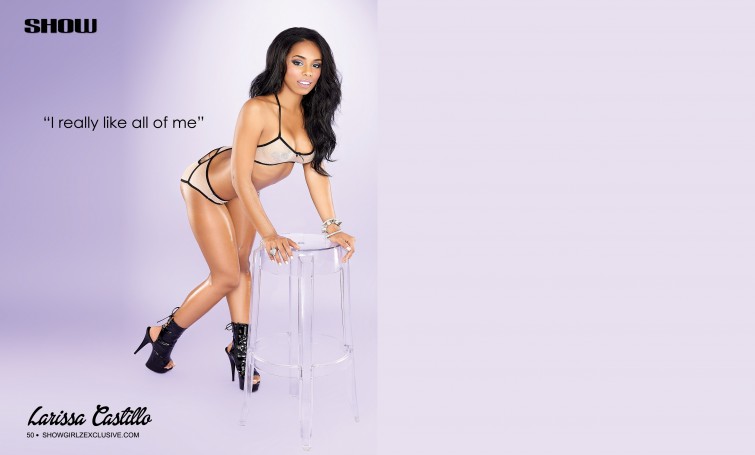 1
Total Galleries with
10
total photos of
Larissa Castillo
from
SHOW #28
and other Issues