Girls:
1659
| Photos:
90151
| Issues:
78
| Galleries:
2549
| Videos:
1676
SHOWGirlzExclusive
>>
Home Page
>> About Show Girlz Exclusive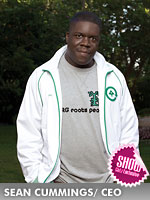 Welcome! www.showgirlzexclusive.com is one of the premier newsstand magazine based multi-girl subscriber sites on the internet today. Designed and operated by Dreamshock Design Studios, our site is an elaborate extension of SHOW Magazine, the SHOW Girlz and the SHOW brand. With unique and innovative features such as gallery slideshows and extensive magazine outtakes, showgirlzexclusive.com gives our visitors and in-depth intimate look at the super sexy SHOW Girlz who grace the pages of the SHOW magazine each month.
The site also includes thousands of original and exclusive images and video, updated weekly. Augmented the content offered by the newsstand publication, the site offers uncensored content, casting footage and special previews of upcoming issues.
Showgirlzexclusive.com is the creation of Cummings Media, Inc. CEO and SHOW Magazine founder Sean Cummings. Cummings Media, Inc. and SHOW were formed in 2005 by Sean after a memorable stint with SMOOTH magazine.
As the Editorial Director of SMOOTH and the creator of SMOOTH Girl Magazine, from 2002-2005, Sean Cummings saw the circulation of those titles grow from 80,000 to nearly 200,000. In addition to creating and executing every aspect of the editorial content Sean also played an integral role in the marketing, branding, promotions and advertising for the publications, eventually being named Associate Publisher for the parent company Star Media, Inc.
In the ultra creative and multi-media world of Hip Hop, the Ivy League educated Sean Cummings is highly regarded and renowned as a publishing veteran, master marketer and a major model talent scout and developer.
Many of today's top models including Vida Guerra, Esther Baxter, Ki Toy Johnson, Dollicia, and Jesikah Maximus were given their first magazine covers by Sean Cummings. Having also worked closely with today's most important music video directors, Sean has been able to use his close relationships to bring models success outside of the pages of the magazine as well. If you are a working model or you aspire to be, Sean Cummings is one of those few people in the industry that can help you make your dreams come true!
Cummings Media, Inc. and SHOW | The Art of Sexy have grown from a single title in 2006 to now include the super sexy SHOW | Black Lingerie, a successful DVD series, VOD TV features and the most extensive collection of sexy urban mobile content available, via Cummings Media's mobile arm Cummings Mobile. Our partnership with super photographer Nick Saglimbeni and his Slickforce studios (www.slickforce.com) have led to the creation of countless indelible and iconic images from which all of our media properties are based.
The creative force behind the design and layout of SHOW is Creative Director Emily Siy. Our managerial and administrative areas are held down by Managing Director Nicole Miller and Executive Assistant Emily Davis. Cummings Media's web operations are developed and managed in partnership with Dreamshock Design. Thank you to Wade Cummings and Leonie Cummings, both valuable players and investors in Cummings Media, Inc. as we are indeed a family operation.
As one of our valued visitors prepare to be transported to our world of fantasy and delight. Each SHOW Girl is here to keep you entertained and visually satisfied. We only ask that you enjoy the SHOW, come back, and tell a friend!