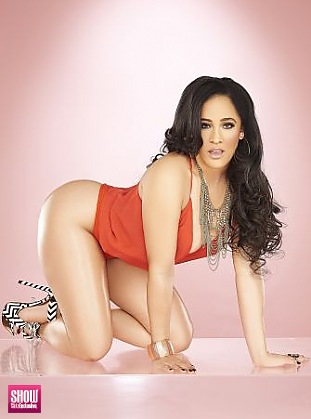 SGE Content for
Natalie Nunn in
SHOW #28
Photos:
1
Galleries and growing
Photos:
10
Photos and growing
Photos:
7
MB of Photos
Videos:
1
Videos
Videos:
4
mins of footage
Videos:
42
MB of video
View
SHOW #28
issue information and galleries >>
AGE:
N/A |
FROM:
Los Angeles, CA |
FEATURED IN:
SHOW #28
NATALIE NUNN
PHOTOS BY:
Sean Cummings, @SHOWMagazine_
GRAPHIC DESIGN: @cmkdesigns
HAIR STYLIST: Al Ingram, @AlSexyHair
MAKEUP ARTIST: Angela January, @Angela_January
BOOKING INFO:
: @missnatalienunn
Visit: www.SHOWGirlzExclusive.com for exclusive images and video from this issue.
Miss Natalie Nunn the break out star of Bad girls club on oxygen. For the first time is gracing the pages of Show Magazine Art of sexy. This sexy Puerto Rican/ Brazilian and Black mix has landed her a spot on the top 10 international model list. In the past year she has taken her beauty to other countries. She was the lead model in the Nigerian music video Nawti by Olu Maintain the video aired in 25 countries in Africa on MTV base. She also was the lead model in the music video in Brazil "Na Atividade" by Bonde da Stronda where she jumped the charts found herself on covers of magazines in Brazil. Natalie also in the past year has become a three-time author writing books about her wild life. Her books are at Barnes and Noble: "Turn Down for What?" "Straight Like That" and "From Bad Girl to Grown Woman". This sexy woman has taken her career to the next level she is ready for anything that come her way. Stay tuned for Miss Natalie Nunn she is here to stay.
WHAT MADE YOU DECIDE TO MODEL?
I think that every woman should show her sexy side. If its in a magazine or private for that special someone! But everyone woman has a sexy side and shouldn be ashamed to SHOW it off!
WHAT IS YOUR MAJOR ACCOMPLISHMENT?
One thing Im proud of is being a college graduate having a education that no one can take away from me! No matter what people think or say about me one thing they cant say is Im a dummy.
IF THERE IS ONE THING YOU CAN DO BEFORE YOU DIE OR ONE PERSON YOU CAN MEET WHO WOULD IT BE?
One thing I would do before I die is be a part of the mile high club... Hahah no seriously! I think that would be a blast! A must try! One person Id love to meet Obama!
WHERE IS THE CRAZIEST PLACE YOUVE EVER HAD SEX?
Craziest place would be on a private boat in Jamaica!
WHO IS YOUR IDOL?
I honestly cant say I have an idol but I love Rihannas work ethic and drive! Real bad girls know one bad girl from another! Shes turnt up and I respect it!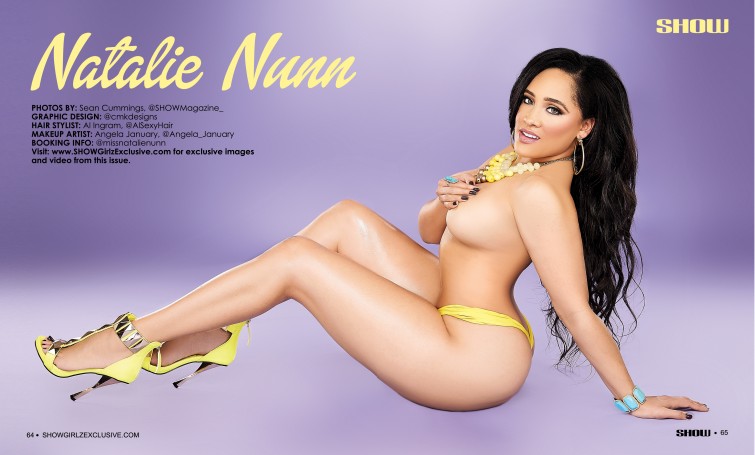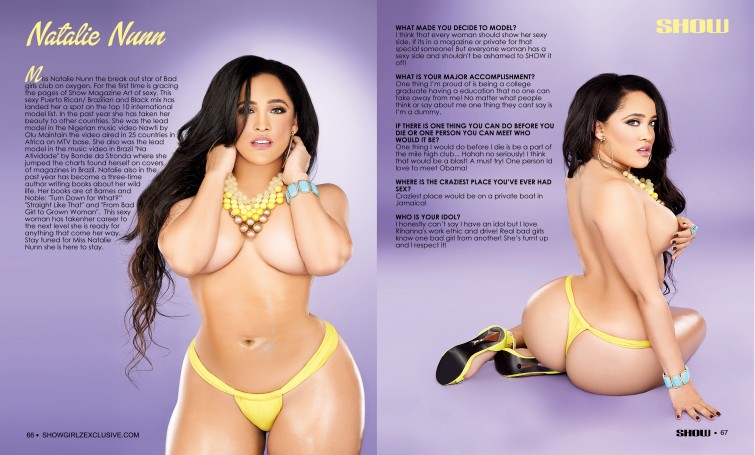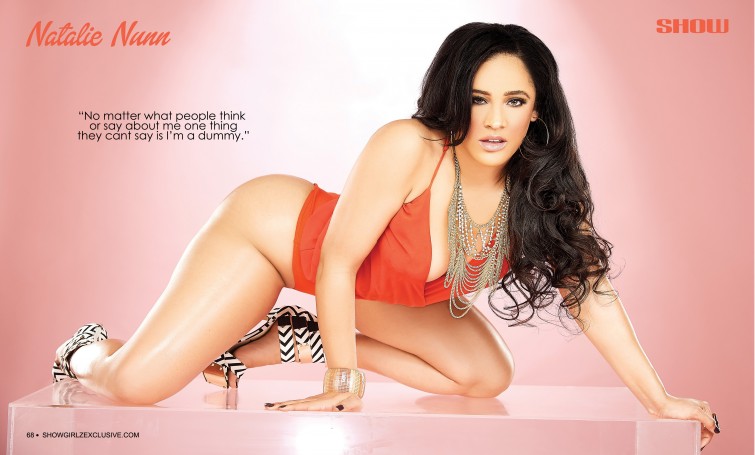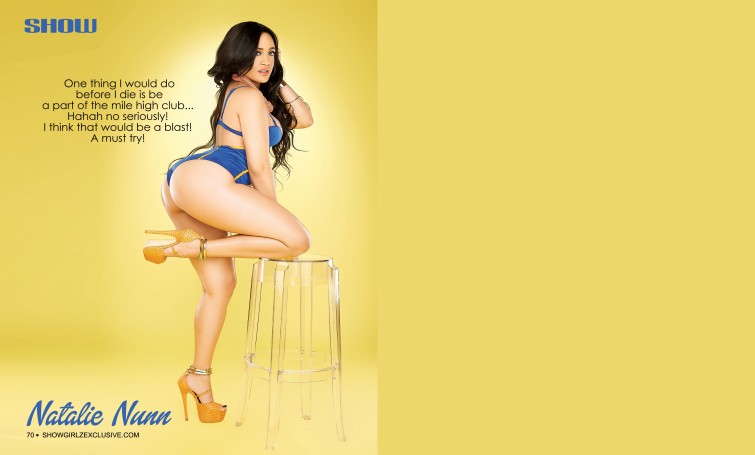 2
Total Galleries with
27
total photos of
Natalie Nunn
from
SHOW #28
and other Issues