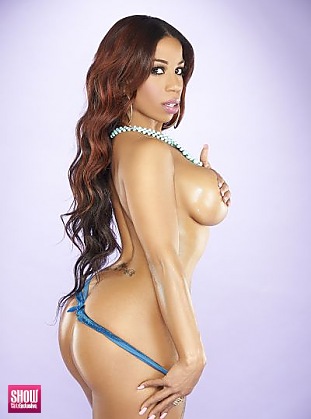 SGE Content for
Miss Morgan in
SHOW #28
Photos:
0
Galleries and growing
Photos:
9
Photos and growing
Photos:
6.3
MB of Photos
Videos:
1
Videos
Videos:
4
mins of footage
Videos:
42
MB of video
View
SHOW #28
issue information and galleries >>
AGE:
N/A |
FROM:
Sacramento, CA |
FEATURED IN:
SHOW #28
MISS MORGAN
PHOTOS BY:
Sean Cummings, @SHOWMagazine_
GRAPHIC DESIGN: @cmkdesigns
HAIR STYLIST: Al Ingram, @AlSexyHair
MAKEUP ARTIST: Angela January, @Angela_January
BOOKING INFO:
: @missmorganca
Visit: www.SHOWGirlzExclusive.com for exclusive images and video from this issue.
Ive been published in Vixen Magazine, Skintight Magazine, Asis Magazine, Titanium Magazine, Stacked Model Magazine and now Show Magazine! You can also see me on Dynasty Series & GGurls website!
WHATS ONE THING ABOUT YOURSELF EVERYONE SHOULD KNOW?
Im so much more than what I portray in photos, I think people are very pleasantly surprised when they meet me because my real self is such a contradiction of their initial judgment!
WHAT ARE THE TOP THINGS YOU WANT TO ACCOMPLISH IN 2014?
To grace the Cover of a well-known magazine! Keep watching its coming!
DO YOU HAVE ANY SECRET WEAKNESSES OR GUILTY PLEASURES?
Oh yes… my weakness is an athletic built man well put together, theres just something so sexy about man with a nice body! Oh yeah that will get my panties wet lol
WHAT IS YOUR FAVORITE QUOTE?
No matter what a woman looks like, if shes confident, shes sexy!
DO YOU CONSIDER YOURSELF MORE OF A GIVER OR TAKER?
Well I guess it all depends on what youre talking about, now my dirty mind tells me this is referring to sex lol so Im going to definitely say Giver Im consider myself a professional porn star in my dam bedroom! Thats all I need to say about that……………….
WHAT WOULD YOU CONSIDER YOUR STRONGEST ATTRIBUTE?
My determination, if I want it trust and believe I will get it, Im to determined not too.
INSTAGRAM: @missmorganca
TWITTER: @morganlovesray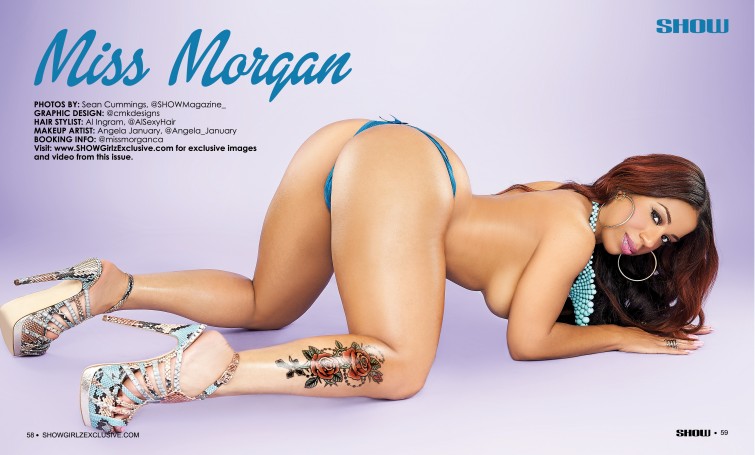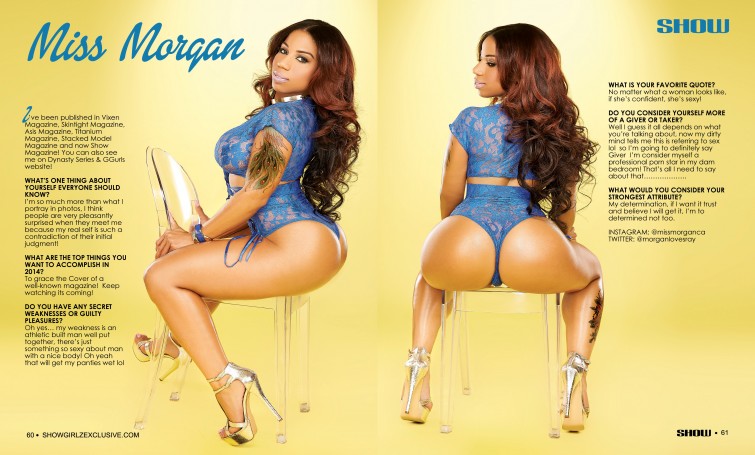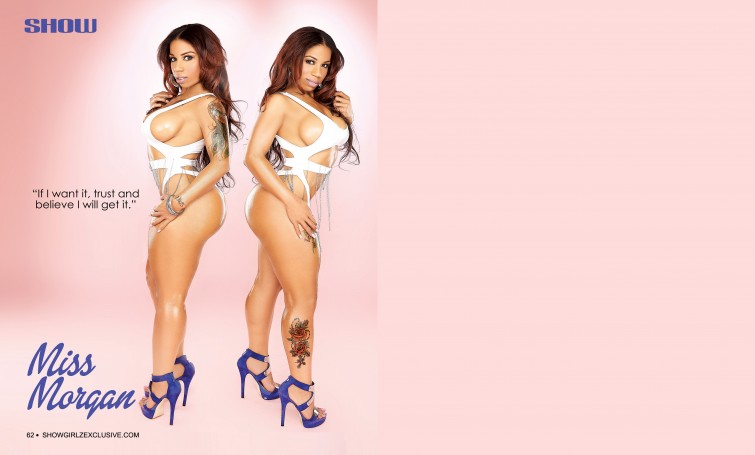 1
Total Galleries with
9
total photos of
Miss Morgan
from
SHOW #28
and other Issues