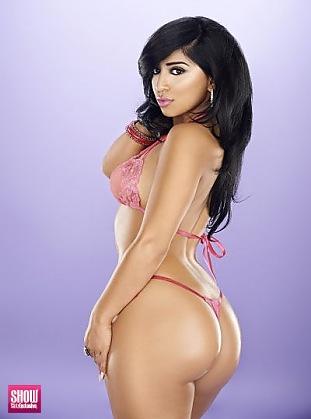 SGE Content for
Madison Sosa in
SHOW #28
Photos:
0
Galleries and growing
Photos:
7
Photos and growing
Photos:
4.9
MB of Photos
Videos:
1
Videos
Videos:
4
mins of footage
Videos:
42
MB of video
View
SHOW #28
issue information and galleries >>
AGE:
N/A |
FROM:
San Jose, CA |
FEATURED IN:
SHOW #28
MADISON SOSÁ
PHOTOS BY:
Sean Cummings, @SHOWMagazine_
GRAPHIC DESIGN: @cmkdesigns
HAIR STYLIST: Al Ingram, @AlSexyHair
MAKEUP ARTIST: Angela January, @Angela_January
BOOKING INFO:
: @madisonsosa
Visit: www.SHOWGirlzExclusive.com for exclusive images and video from this issue.
Hey readers, my name is Madison Sosa. I am Mexican/American with an exotic look. A lot of people think I am of a middle-eastern nationality or Persian descent! I am from the Bay Area, San Jose CA. I stand 53 with measurements of 34,24,and 39.I love my curves and I love flaunting them in the tightest clothes possible. I can be pretty shy at first, but once you get to know me, get ready for my fun and crazy side!
I have been featured in a few music videos with artists such as E-40, Y.G, Travis Porter, and Too Short. Ive always had an interest in modeling, when I was 19 I wanted to be in Show Magazine, that was my vision! I am blessed to say my dream has come true and its been a wonderful opportunity working with Sean Cummings and his staff.
In the future I want to further my career as a model, do more music videos, have my own shop, and whatever opportunity comes my way. With drive and ambition Im always up for a challenge. I want to give a huge shout out to Sean Cummings, I can thank him enough for making this happen for me to be featured in Show Magazine and this is just the beginning!!
DID YOU GET A LOT OF ATTENTION IN HIGH SCHOOL?
Yes. I was very voluptuous! Guys would try to touch my booty, which made it hard for me to make girl friends but I had plenty of guy friends, lol.
WHAT IS SOMETHING THAT YOUD NEVER WANT TO BE CAUGHT DOING?
I would have to say looking at another girl.
IF A GUY SEES YOU AT A CLUB OR THE GROCERY STORE, HOW SHOULD HE APPROACH YOU?
Just be yourself, thats a big turn on. Im pretty down to earth from what they say.
WHAT WOULD YOU PUT ON TO FEEL SEXY FOR YOURSELF?
When Im lounging or going to bed, I love wearing just a simple thong and tank top and just walking around my house carefree!
WHAT ARE YOUR TURN ONS AND TURN OFFS?
My turn ons would be a sense of humor; I love a guy that can make me laugh. I like guys who are outgoing and confident. My turn offs would be cockiness! I just can ! Lazy and no swag!
HOW LONG HAVE YOU BEEN MODELING?
I started modeling for music videos about 3 years ago, I been modeling for this magazine for 1 year. This will be my first feature in the magazine.
EXPLAIN "MADISON SOSA"
Well, Madison Ive always thought was a pretty name and Sosa is from the Chief Keef song "love Sosa," because I am addicting and everybody is going to "love Sosa!!"
WHAT ARE 3 FEATURES THAT YOU LIKE ABOUT YOURSELF?
My big brown eyes, my curves and my booty.
WHAT DO YOU FIND SEXY IN THE OPPOSITE SEX?
I love a man that smells good! I am a sucker for cologne, clean fades and good style in clothes.
HAS ANYONE EVER ACCIDENTLY SEEN YOU NAKED?
Oh my gosh, yes! I was at a New York hotel for vacation and I was so exhausted that I dropped all my bags, took off all my clothes and laid flat on my bed! Then this guy opens my door by accident and I screamed! It was so embarrassing but he was good looking haha.
INSTAGRAM: @madisonsosa 

TWITTER: @iammadisonsosa

BOOKING: sean@cummingsmedia.com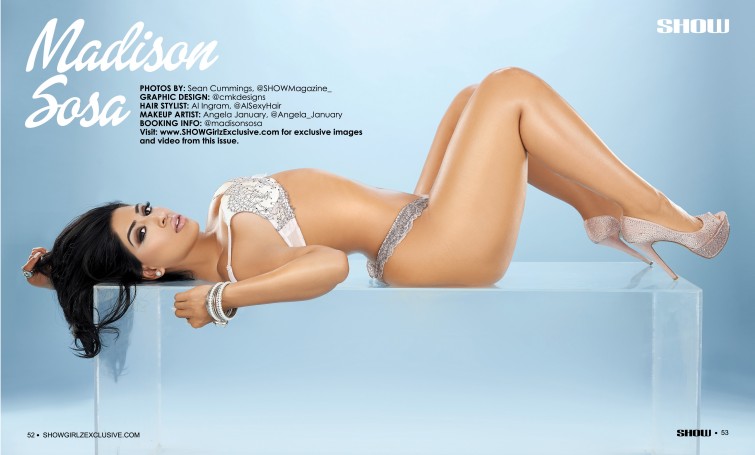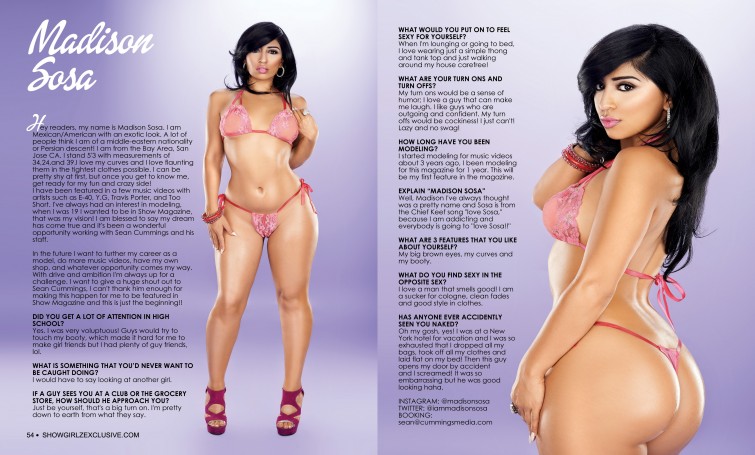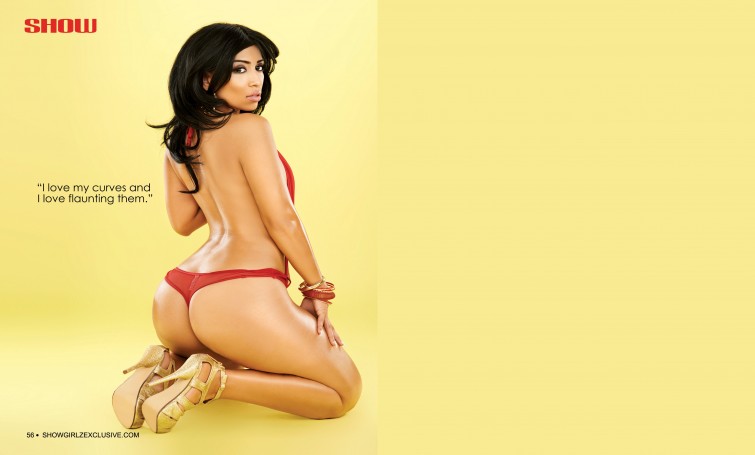 1
Total Galleries with
7
total photos of
Madison Sosa
from
SHOW #28
and other Issues