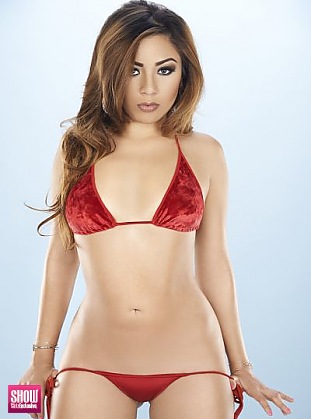 SGE Content for
Brianna in
SHOW #28
Photos:
0
Galleries and growing
Photos:
7
Photos and growing
Photos:
4.9
MB of Photos
Videos:
1
Videos
Videos:
4
mins of footage
Videos:
42
MB of video
View
SHOW #28
issue information and galleries >>
AGE:
N/A |
FROM:
Los Angeles, CA |
FEATURED IN:
SHOW #28
BRIANNA
PHOTOS BY:
Sean Cummings, @SHOWMagazine_
GRAPHIC DESIGN: @cmkdesigns
HAIR STYLIST: Al Ingram, @AlSexyHair
MAKEUP ARTIST: Angela January, @Angela_January
BOOKING INFO:
: @icu_lookingallgood
Visit: www.SHOWGirlzExclusive.com for exclusive images and video from this issue.
Hello :) My name is Brianna. I live in Los Angeles. Im new to modeling and so happy to be featured in Show magazine! Being on set with Sean Cummings and his glam squad was such a great experience. I had so much fun and loved being able to meet and work with creative people and help turn ideas into reality.
DESCRIBE YOURSELF IN 3 WORDS:
Young, Sexy, Ambitious. Even though I am in my 20s, I accomplished a lot and I have a strong desire to do more positive things with my life and go places. It does help that I look cute while doing it too.
WHAT IS YOUR SEXIEST FEATURE AND WHY?
My smile and my legs! My smile is sincere and if you see me smiling you know Im happy. My legs are soft yet strong, tanned, and toned. You would have to feel it to know what Im talking about lol.
WHATS YOUR FAVORITE PART ON A MAN?
I love a man thats generous, loyal, kind, ambitious, and hard working. I appreciate a good man that leads, who hustles hard and takes care of business! I don get too caught up in a mans look because that can change over time. His heart and mind has got to be right first.
WHO IS YOUR FEMALE CELEBRITY CRUSH?
Rihanna. I love her style, attitude, and her body. She achieved so much at such a young age and shes always looking so damn fly everywhere she goes. Its hard not to admire that girl. Shes amazing!
WHERE DO YOU SEE YOURSELF IN 5 YEARS?
I vision myself doing more modeling features in magazines and television. I would also like to do more international traveling, get involved in business ventures, and invest in real estate. I see myself becoming a millionaire in 5 years.
INSTAGRAM: @icu_lookingallgood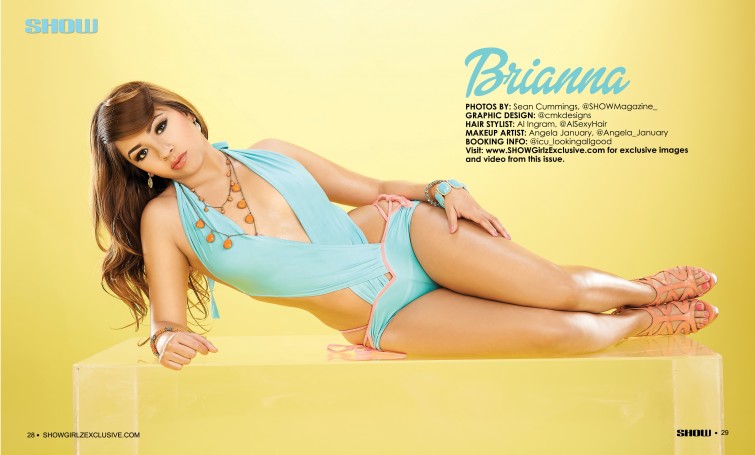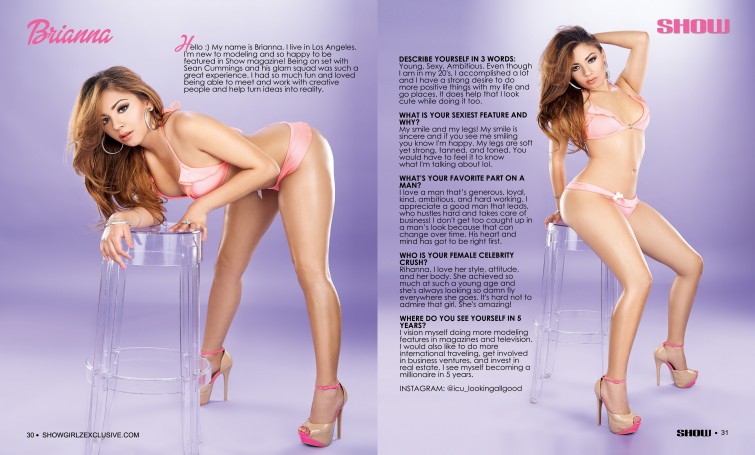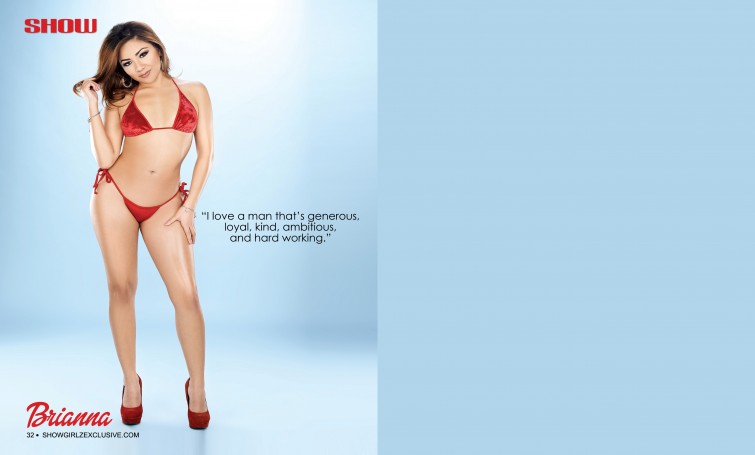 9
Total Galleries with
102
total photos of
Brianna
from
SHOW #28
and other Issues