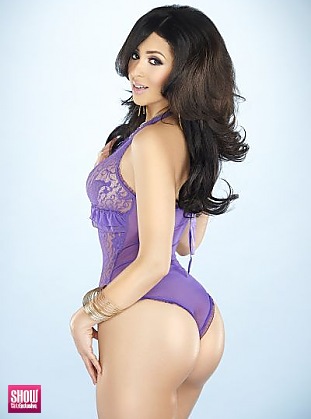 SGE Content for
Stefanie Loren in
SHOW #28
Photos:
0
Galleries and growing
Photos:
11
Photos and growing
Photos:
7.7
MB of Photos
Videos:
2
Videos
Videos:
8
mins of footage
Videos:
84
MB of video
View
SHOW #28
issue information and galleries >>
AGE:
N/A |
FROM:
N/A |
FEATURED IN:
SHOW #28
STEFANIE LOREN
PHOTOS BY:
Sean Cummings, @SHOWMagazine_
GRAPHIC DESIGN: @cmkdesigns
HAIR STYLIST: Al Ingram, @AlSexyHair
MAKEUP ARTIST: Angela January, @Angela_January
BOOKING INFO:
: @stefanielorenn
Visit: www.SHOWGirlzExclusive.com for exclusive images and video from this issue.
Hey, my name is Stefanie Loren, Im 21 years old and was born and raised in Queens, NY. I have a huge Dominican family and they mean the world to me. Ive been living in Orange County, California for a few years now and though I don forget my NY home I consider myself a CALI girl now, whats not to love about it? Im petite but my hips don lie. I love everything about my body and wouldn change a thing.
WHAT IS YOUR ETHNICITY?
Im Dominican and full of curves
WHY DID YOU DECIDE TO BECOME A MODEL?
I decide to model because I like feeling sexy and it is a lot of fun.
WHY DO YOU LIKE WORKING WITH SHOW?
I love working with SHOW because not only do they make me feel special and confident but they also guide me and have taught me all I know about modeling.
WHAT DO YOU LIKE TO DO FOR FUN?
I have so many answers to this question modeling is definitely at the top of my list but other than modeling I love to cook, watch movies and enjoy playing sports.
ARE YOU IN A RELATIONSHIP?
No, Im single but definitely looking for someone that knows how to appreciate a sexy woman and can not only treat me right but can also be loyal.
WHATS YOUR FAVORITE SONG AND WHY?
Twista - Do you because it can seriously get me in the mood.
WHATS YOUR FAVORITE COLOR?
All RED everything, it is sexiest color there is.
INSTAGRAM: @stefanielorenn
BOOKING: stefanielorenn@gmail.com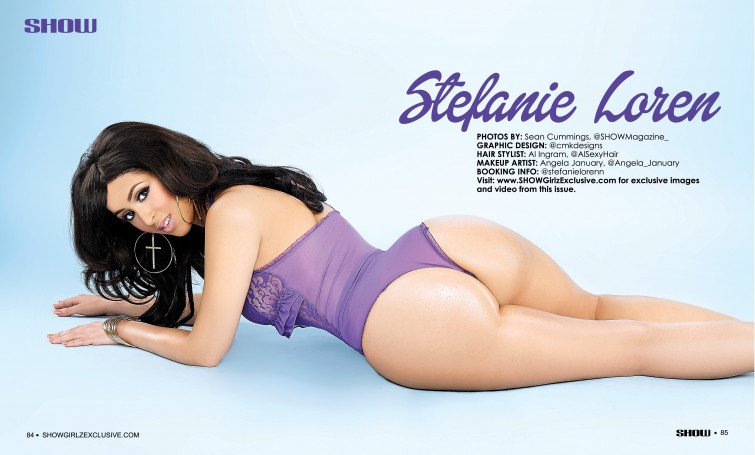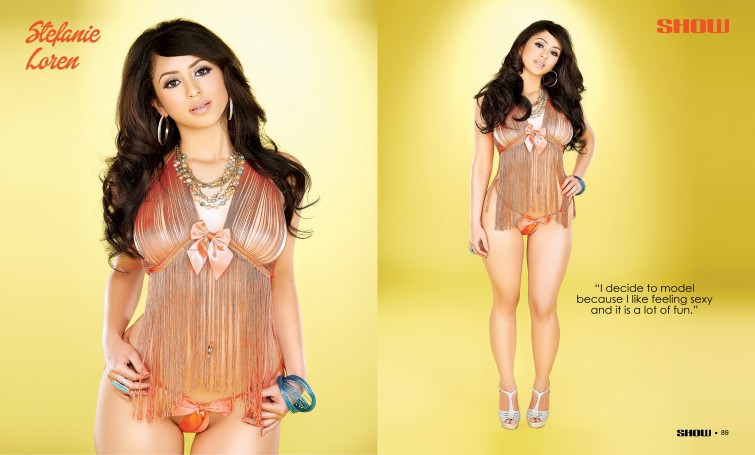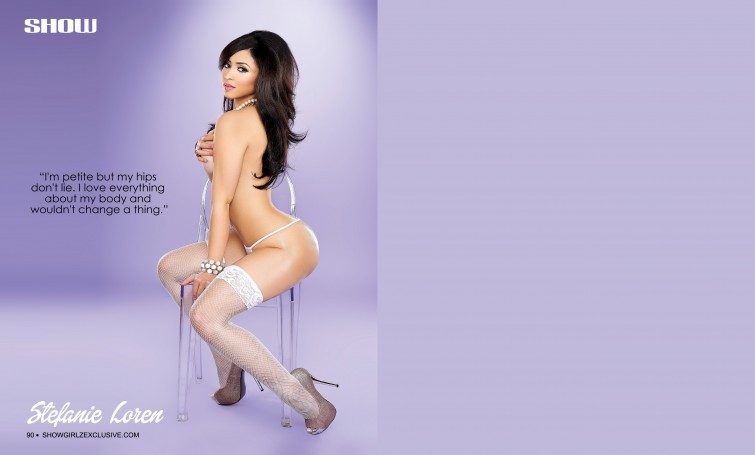 2
Total Galleries with
18
total photos of
Stefanie Loren
from
SHOW #28
and other Issues