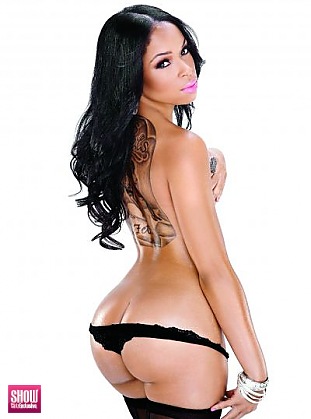 SGE Content for
Honey Do in
BLACK LINGERIE #21
Photos:
1
Galleries and growing
Photos:
7
Photos and growing
Photos:
4.9
MB of Photos
Videos:
1
Videos
Videos:
4
mins of footage
Videos:
42
MB of video
View
BLACK LINGERIE #21
issue information and galleries >>
HONEY DO!
PHOTOS BY:
Sean Cummings, @SHOW_Magazine
GRAPHIC DESIGN: Chris Kelly, @goonrillabullyboy
HAIR & MAKEUP BY: Brooke Hill, @MakeupbyBrookeHill
BOOKING INFO:
: @juicy_honey_do
Visit: www.SHOWGirlzExclusive.com for exclusive images and video from this issue.
Hey SHOW fans,
My name is Jasmine, but I prefer "Honey-do" because Honey can do anything and everything you can imagine. Im a little on the petite side at 52", measuring at 34-26-38, but I have a huge personality. I started modeling more so for the thrill of it. I love feeling and looking sexy and modeling enhances it all. I chose urban style modeling because it captures the confidence that I have in my curves, showcasing my body in a sexy/classy way.
Modeling has a very special place in my heart, but an even larger space belongs to cooking. I have been cooking professionally for over six years and Im pretty damn good at it! Yeah I know it may not look like it, but this pretty girl can throw down. Ive graduated culinary school some years back and Ive been working in fine dining restaurants ever since. I absolutely LOVE the idea of being a "cook by day, sexy villain by night." In my head it sounds like the best of both worlds, right "guys"?
You all will definitely be seeing more of me in the modeling world and food industry. And, I absolutely plan on shooting with SHOW again. I adore this magazine. Thank you all for checking me out.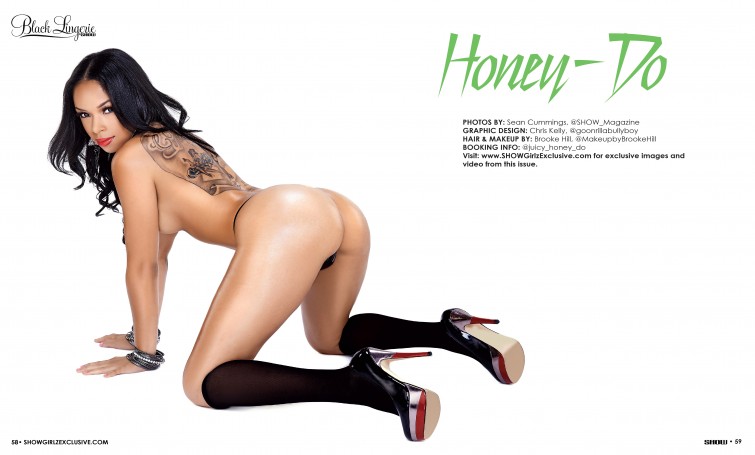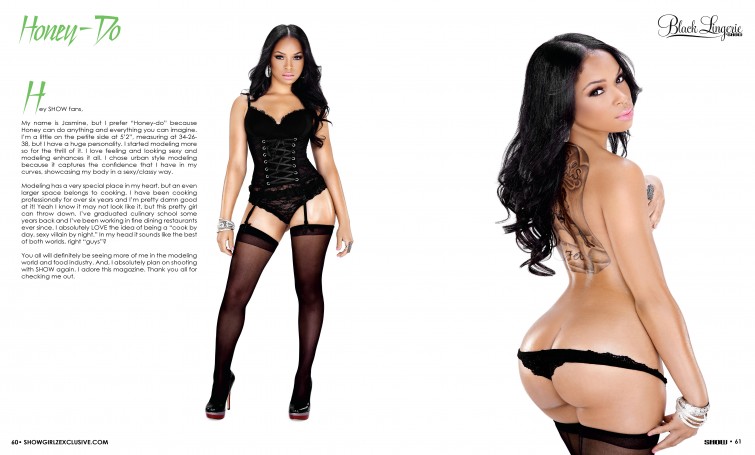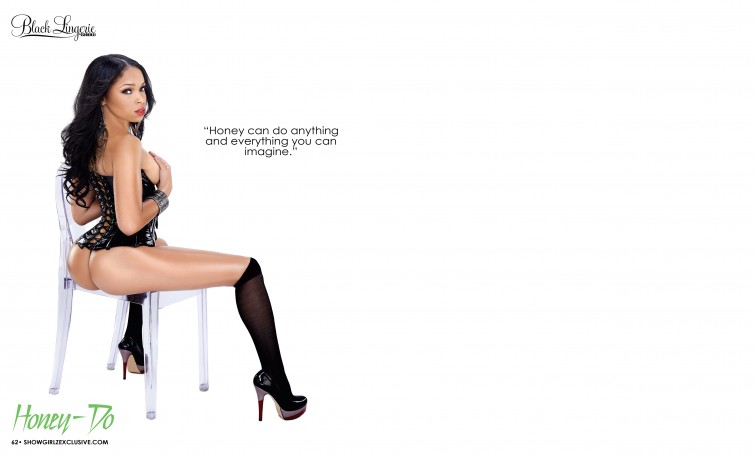 1
Total Galleries with
7
total photos of
Honey Do
from
BLACK LINGERIE #21
and other Issues