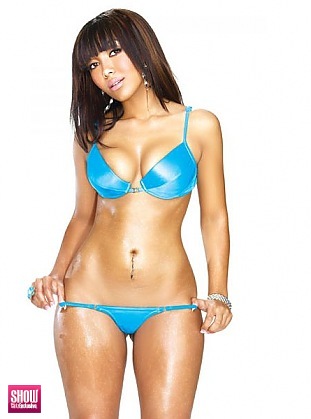 SGE Content for
Marin in
ISSUE #10
Photos:
1
Galleries and growing
Photos:
12
Photos and growing
Photos:
8.4
MB of Photos
Videos:
1
Videos
Videos:
4
mins of footage
Videos:
42
MB of video
View
ISSUE #10
issue information and galleries >>
Born and raised in the Suburbs of Southern California my names Marin, known best by Rinny or Rin. Im standing at 53", weighing in at about 135 (my measurements are 34C-23-42). Im a Pisces baby, just turned 21 and embody everything my sign claims me to be. Im laid back, rather silly though, a little reserved, dont take myself too seriously (like most assume) nor do i feel the need to be the center of attention. I pride myself on being down to earth and very relatable. Being my ethnic background is a distinguishing mixture of Black, Creole, German, Indian Austrian, and Croatian. I was raised to be very tolerant and to appreciate the uniqueness of myself and others. I looooove the night life, all the glitz and glam, and painting the town red, but I have to admit Id rather be curled up with a good book enjoying quiet time or making it a blockbuster night with some good company! So said simply, Im your girl next door with exoticism thatll make your pastor stop and stare! I work and go to school full-time to support and feed my knowledge and retail addictions. Modeling is just something I stumbled upon but Im more than eager to see where it will take me. Also, Id like to thank my manager Chimene and Sean both for making the process so comfortable and such a great experience. Enjoy the pics!
PHOTOS BY:
Nick Saglimbeni, www.slickforce.com
STYLINY BY Tiffany Rae
KEY HAIR STYLIST:
Tony Jones
KEY MAKEUP ARTIST:
Gaby Ramos
BOOKING INFO:
LCB Casting: info@lcbmodels.com
PRODUCTION FACILITIES PROVIDED BY:
Slickforce Studio


2
Total Galleries with
20
total photos of
Marin
from
ISSUE #10
and other Issues