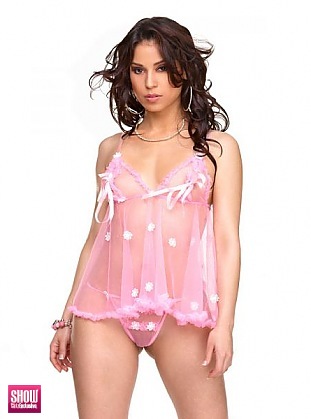 SGE Content for
Maria in
ISSUE #10
Photos:
5
Galleries and growing
Photos:
238
Photos and growing
Photos:
166.6
MB of Photos
Videos:
1
Videos
Videos:
4
mins of footage
Videos:
42
MB of video
View
ISSUE #10
issue information and galleries >>
AGE:
N/A |
FROM:
N/A |
FEATURED IN:
ISSUE #10
My name is Maria Del Pilar Cueva and I was born in Caracas, Venezuela. I came to America when I was 2 years old in which I reside in Ft. Lauderdale, FL. Im a lovely Virgo that is reserved with an easy going attitude. On my free time I love to shop and spend time with family and friends. My weakness is eating. Remember ladies "curvy" is beautiful. I come from a loving family that supports me in everything I do. I cant thank them enough for teaching me values and good ethics. I am very ambitious and dedicated on what I want. One lesson that I have learned in life is never settle for less. Right now I am focused on my field of studies in Journalism. Being in close proximity of Miami I have the opportunity to enjoy the hot and sunny weather as well as pursuing my interest in the entertainment industry. Currently I am an aspired model and becoming a successful news reporter.
I was introduced to the Show Magazine by a photographer named Patrick Adams in my hometown. Thats when my modeling career began. It seemed like it all happened over night. I am so pleased to participate in the magazine. To see so many amazingly beautiful women on here I never thought that I would be one of them. This was such a great experience and I cant thank Sean Cummings enough
PHOTOS BY:
Nick Saglimbeni, www.slickforce.com
STYLINY BY Tiffany Rae
KEY HAIR STYLIST:
Tony Jones
KEY MAKEUP ARTIST:
Gaby Ramos
BOOKING INFO:
Patrick Adams, 2Starz Studio, LLC (786)553-5975
PRODUCTION FACILITIES PROVIDED BY:
Slickforce Studio


6
Total Galleries with
238
total photos of
Maria
from
ISSUE #10
and other Issues