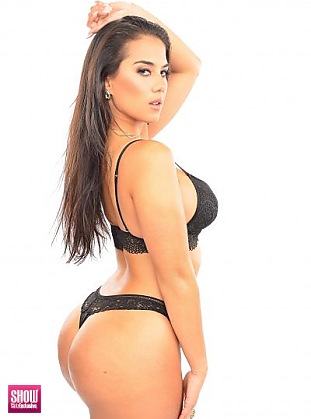 SGE Content for
Kristen Live in
BLACK LINGERIE #32
Photos:
1
Galleries and growing
Photos:
8
Photos and growing
Photos:
5.6
MB of Photos
Videos:
2
Videos
Videos:
8
mins of footage
Videos:
84
MB of video
View
BLACK LINGERIE #32
issue information and galleries >>
Kristen
PHOTOS BY:
Sean Cummings, @SHOWMagazine__
GRAPHIC DESIGN: @CMKdesigns
BOOKING INFO:
: @KristenLive
Visit: www.SHOWGirlzExclusive.com for exclusive images and video from this issue.
My name is Kristen Live, Im 28 years old and my measurements are 32D-25-42. My ethnic background is a mix of Jamaican and Peruvian descent however I was born and raised in Miami Florida. I dont consider myself a "model". Although Ive worked diligently to submerse myself in the modeling industry, Ive always had a greater purpose for my involvement. I would describe Kristen Live to be more of a brand. Whereas models are representing others, I represent myself.
I first began tapping into modeling 3 years ago after I graduated with my masters in psychology. Once I solidified my career as a therapist, I felt more comfortable to focus on other aspirations that may or may not take off one day such as modeling, acting, and personality work. Within these past 3 years Ive found that the sky is really the limit in this industry. Ive done a little bit of everything from tv to radio.
Currently my main focus is launching my skin care line by the end of this year and focusing on bringing you all more creative and entertaining content on all of my social media platforms. You can keep up with my on Instagram, twitter, supe, and YouTube @KristenLive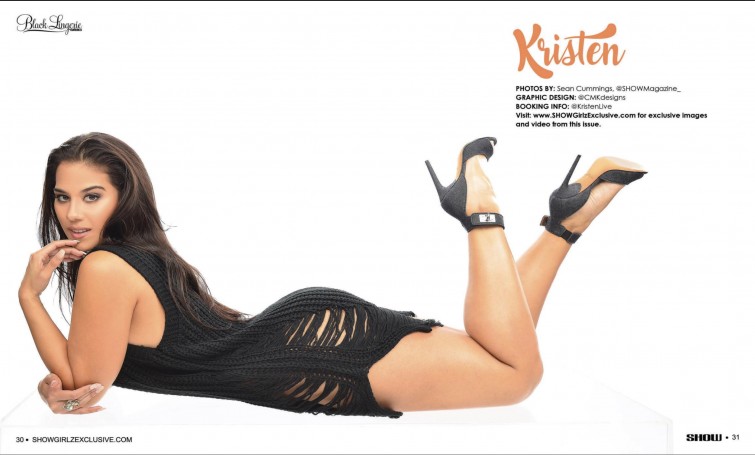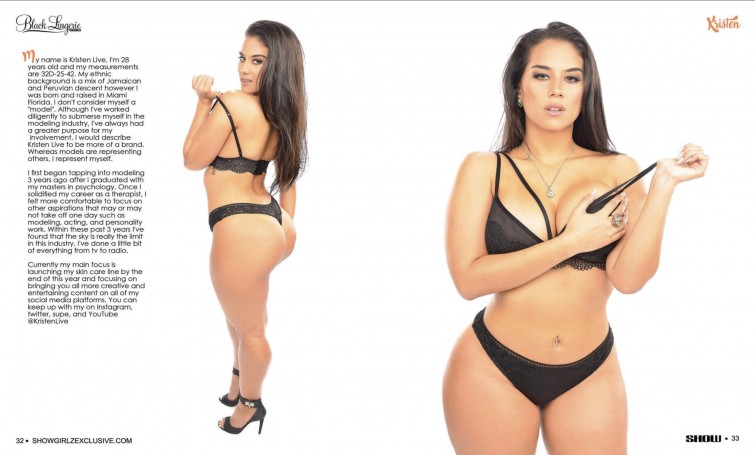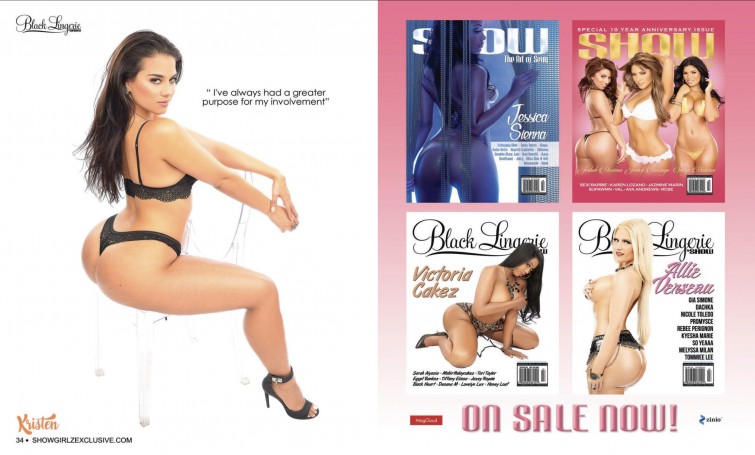 1
Total Galleries with
8
total photos of
Kristen Live
from
BLACK LINGERIE #32
and other Issues