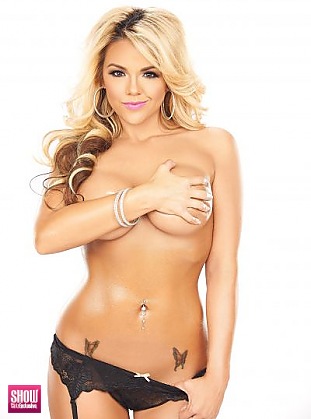 SGE Content for
Kristin in
BLACK LINGERIE #30
Photos:
1
Galleries and growing
Photos:
7
Photos and growing
Photos:
4.9
MB of Photos
Videos:
1
Videos
Videos:
4
mins of footage
Videos:
42
MB of video
View
BLACK LINGERIE #30
issue information and galleries >>
Kristin
PHOTOS BY:
Sean Cummings, @SHOWMagazine__
GRAPHIC DESIGN: @cmkdesigns
HAIR STYLIST: Al Ingram, @AlSexyHair
MAKEUP ARTIST: Angela January, @Angela_January
BOOKING INFO:
: marokristin@yahoo.com
Visit: www.SHOWGirlzExclusive.com for exclusive images and video from this issue.
Hey hey world, I am Kristin. Born and raised in the Bay Area, but living in Los Angeles for the time being. I am hardly a rookie to the modeling world since this is my second feature in SHOW Magazine. My debut was in SHOW 29, the sexy hotel edition. I never pictured myself in a magazine, but when the opportunity arose I was quick to take the chance to shoot. I am San Jose State University graduate. I currently work at one of the most amazing start-ups in the world and have been blessed to have previously worked at several of the top social media companies. When I am not working I love to travel, cook and watch football.
Do you have any secret weaknesses?
There is nothing sexier then when a man grabs you, pulls you close then kisses you like you are the only thing in the world he cares about.
What is your best asset?
My personality. I think I am equal parts book smart and street smart. My sense of humor is something that most people relish about me. I am a firm believer that sarcasm makes the world go round, and if you take life too serious you will never make it out alive.
What attracts you to a man?
He MUST smell good, have good teeth, be ambitious, enjoy being spontaneous and have an amazing sense of humor. I love to be surprised and laugh, so my ideal mate has to keep my on my toes.
What is your favorite body part on a man?
His arms. There is nothing sexier than a man with defined biceps and forearms. I mean you do need something sturdy to hold onto when things are getting hot and heavy.
What can you never leave home without?
My phone, I am addicted! I literally do not know what I would do without it.
BOOKING: marokristin@yahoo.com
INSTAGRAM: @miss_kristin
TWITTER: @kristinakaella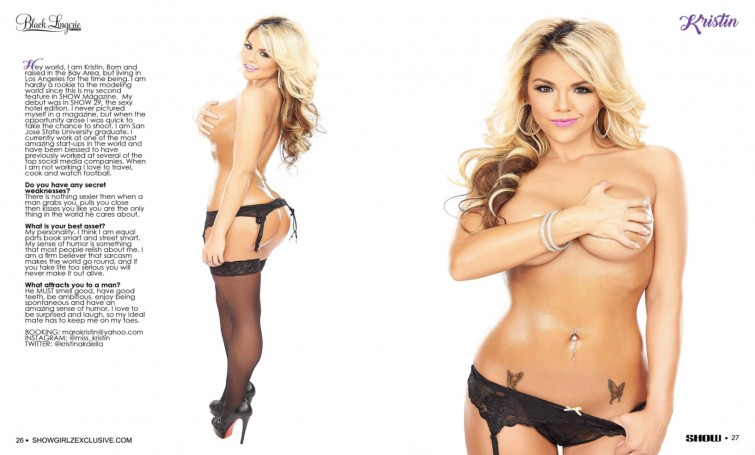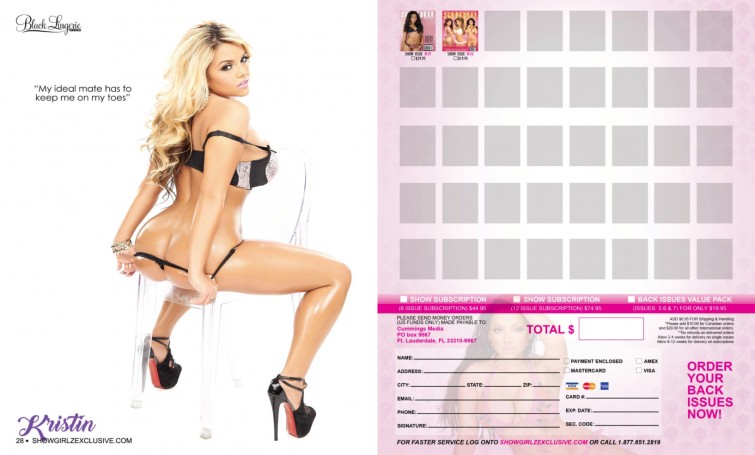 9
Total Galleries with
232
total photos of
Kristin
from
BLACK LINGERIE #30
and other Issues