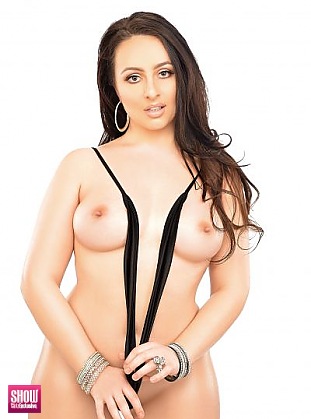 SGE Content for
Julie V. in
BLACK LINGERIE #30
Photos:
1
Galleries and growing
Photos:
7
Photos and growing
Photos:
4.9
MB of Photos
Videos:
2
Videos
Videos:
8
mins of footage
Videos:
84
MB of video
View
BLACK LINGERIE #30
issue information and galleries >>
Juulzz (Jluie V)
PHOTOS BY:
Sean Cummings, @SHOWMagazine__
GRAPHIC DESIGN: @cmkdesigns
HAIR STYLIST: Patrikk J, @King_Patrikk
MAKEUP ARTIST: Ashley Brown, @iamashbeezy
BOOKING INFO:
: juulzmodel@gmail.com
Visit: www.SHOWGirlzExclusive.com for exclusive images and video from this issue.
I am Juulzz, 21 years old. I was born in Europe, Belgium. I study International business at the university of Belgium. Next to this, I am an exotic dancer/Go-Go dancer. You can find me in urban clubs or high classed strip clubs all over the world.
Tell me more about your character?
I have a strong will power and persistence. If I want something in life, I go for it. While talking people recognize I have a strong accent. This is because I speak 4 languages: French, Dutch, English and German. However, I have a big heart and I am a caring person. I am empathetic and love listening to peoples stories.
How did you experience the shoot with SHOW Magazine?
I am proud to be a SHOWgirl. Because of the shoot, I got more experience concerning modeling. Modeling is a way of making strong poses, be sure of what you doing and most important thing enjoy the journey. I definitely look forward to shoot for SHOW Magazine again.
Do you have a sexual fantasy that you want to make reality one day?
A trio with a curvy, sexy, girl! I always want to try new things in my life. I work as a dancer, I am always around beautiful, sexy girls. I love watching my girls dancing and they love watching me. Sometimes we dance with each other on stage, that triggers my fantasy even more.
BOOKING: juulzmodel@gmail.com
INSTAGRAM: juulzzbb
SNAPCHAT: juulzzbb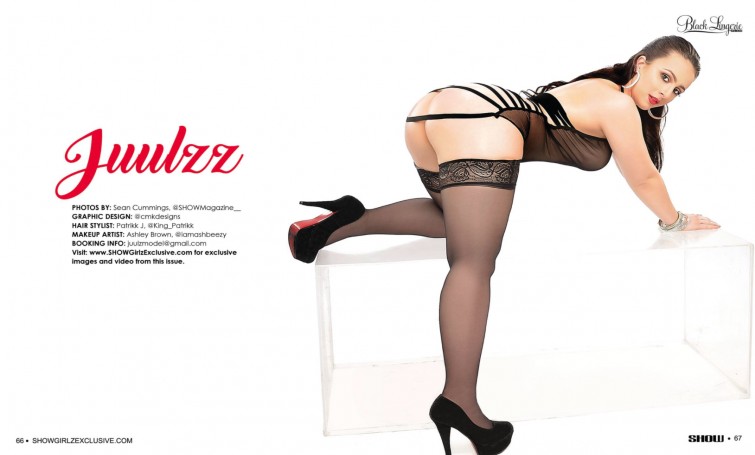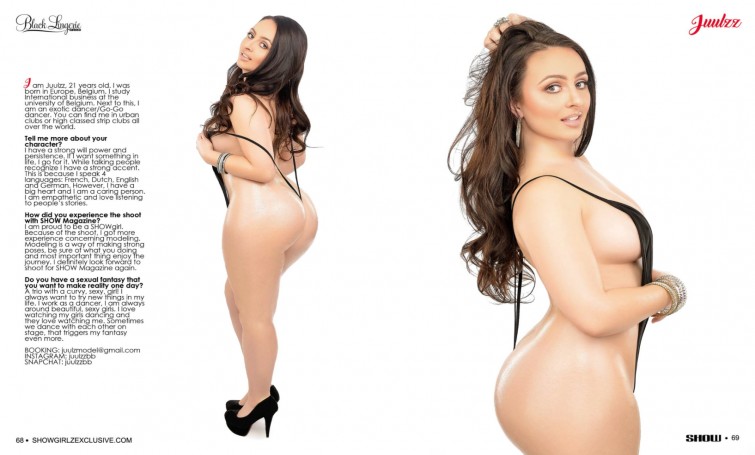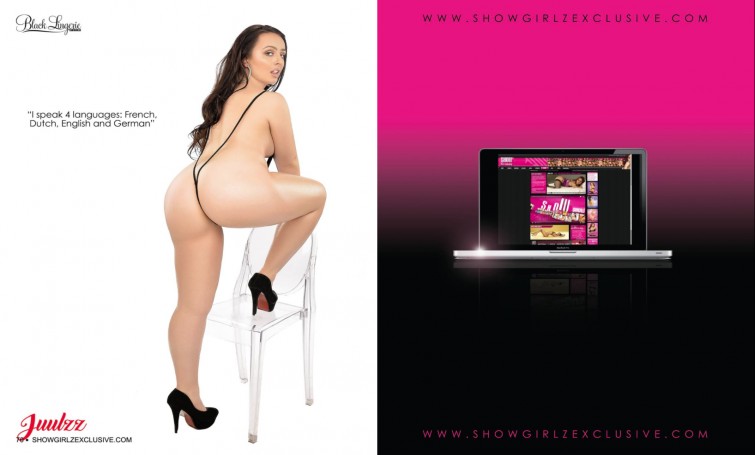 1
Total Galleries with
7
total photos of
Julie V.
from
BLACK LINGERIE #30
and other Issues