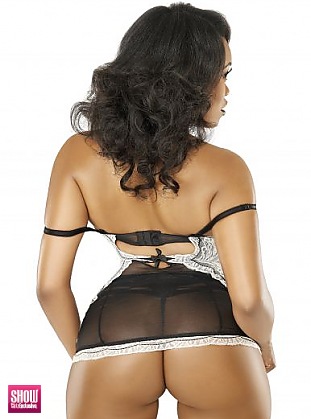 SGE Content for
Stacy Dazzle in
BLACK LINGERIE #24
Photos:
0
Galleries and growing
Photos:
7
Photos and growing
Photos:
4.9
MB of Photos
Videos:
1
Videos
Videos:
4
mins of footage
Videos:
42
MB of video
View
BLACK LINGERIE #24
issue information and galleries >>
Stacy Dazzle
PHOTOS BY:
Sean Cummings, @SHOWMagazine_
GRAPHIC DESIGN: @cmkdesigns
HAIR STYLIST: Benni Hanna @Skolar_Vangawd
MAKEUP ARTIST: Rhonda C @Rhondac_mua
BOOKING INFO:
: Bookstacydazzle@gmail.com
Visit: www.SHOWGirlzExclusive.com for exclusive images and video from this issue.
Age: 25
City: Dallas, TX
Where are you from?
Indianapolis born and raised I lived in Kansas for a year and now I live In Dallas tx..
What do you do for fun other than modeling?
I love traveling and doing anything relaxing..
Lets spice it up!!!! Whats your favorite position?
I love all positions!! Flip me Toss me bend me over backwards or let me ride you until you tap out!!
Whats your ideal guy?
Of course a freak lol .. And a man who likes to be in control while bringing his sensitive side out.. And Most important Very Ambitious!!
Do you like Women?
Yes when Im Tipsy!! Lol
What are your goals?
To follow my moms footstep and become very successful in owning my own business in the next year so be on the lookout..
What other magazine can we check you out in?
LusXious Magazine #Issue2 "Cover model" Undiscovered Magazine #Jeansplittaz "Cover Model" and a few more..
INSTAGRAM: @stacy_dazzle
TWITTER: stacy_dazzle
FACEBOOK: stacydazzle
BOOKING: Bookstacydazzle@gmail.com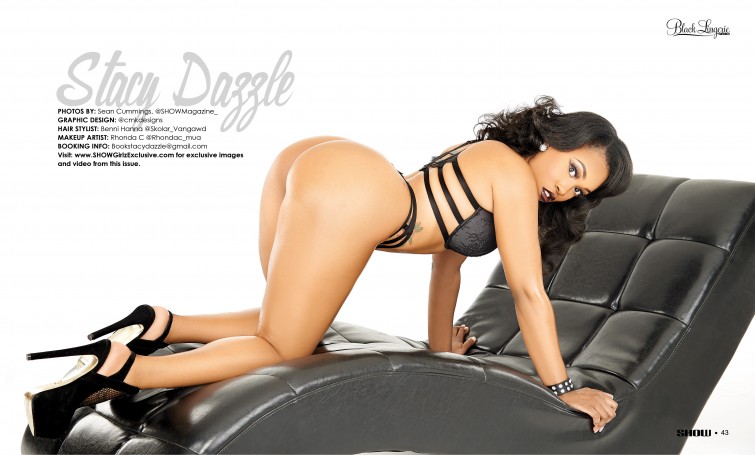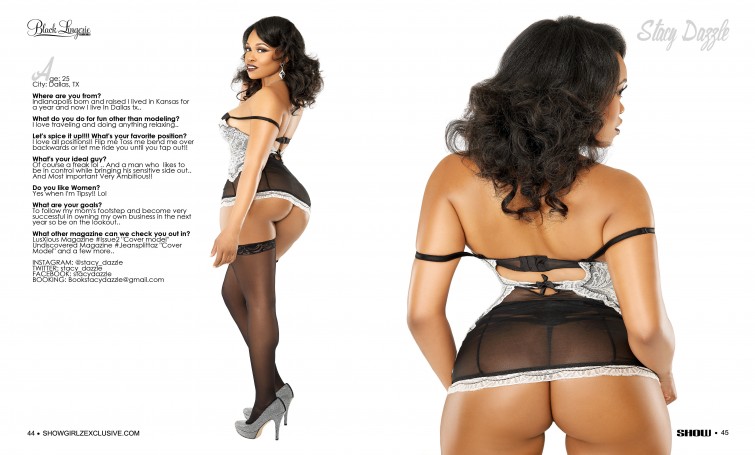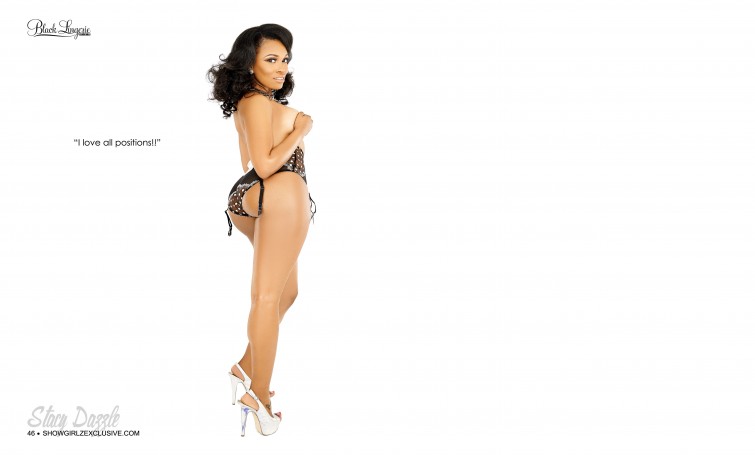 1
Total Galleries with
7
total photos of
Stacy Dazzle
from
BLACK LINGERIE #24
and other Issues