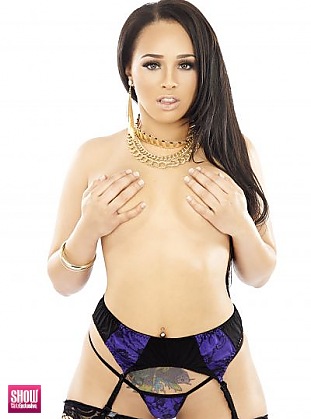 SGE Content for
Candi Chanel in
BLACK LINGERIE #24
Photos:
1
Galleries and growing
Photos:
7
Photos and growing
Photos:
4.9
MB of Photos
Videos:
1
Videos
Videos:
4
mins of footage
Videos:
42
MB of video
View
BLACK LINGERIE #24
issue information and galleries >>
Candi Chanel
PHOTOS BY:
Sean Cummings, @SHOWMagazine_
GRAPHIC DESIGN: @cmkdesigns
HAIR STYLIST: Chevelle Brown, @newagehairsalon
MAKEUP ARTIST: Krystal Knowles, @BrownCoutureMakeup
BOOKING INFO:
: @datcandichanel
Visit: www.SHOWGirlzExclusive.com for exclusive images and video from this issue.
How old are you?
Im 24
What are your measurements?
36-28-40
What is your astrological sign?
Im a tarus. Im very stubborn.
What are you from?
Born in raised in Columbus, OH. But I hustle in Myrtle Beach, SC
How long have you been modeling?
I have been modeling since March. Sean was my first professional photographer.
Wha is your favorite thing about modeling?
My favorite thing is getting in my zone and feeling sexy. Im an exotic dancer so I try to use my sex appeal when shooting.
Whats your favorite body part and why?
My smile I have my dads smile
Do you host events?
Yes
Whats your favorite place to be kissed?
Between my legs (giggles)
Sexual preference?
I love men but have never dated a woman… Ive been thinking about it though… ;-)
Whats your fetish?
Role-playing. I may be Candi Lawenski, but still looking for my Mr. President!
Whats your favorite position?
Face Down Ass Up
Where is the wildest place youve have sex?
I was driving and giving head I know its hard to believe but I had to keep looking and keep my hands steady. I could show you better than I could tell u.
So tell us about your love life…
Single Im focused on my career but I still do need some loving from time to time and toys cant always work
Briefly, how would you describe yourself:
Sweet, caring, loving and a FREAK!
INSTAGRAM: @datcandichanel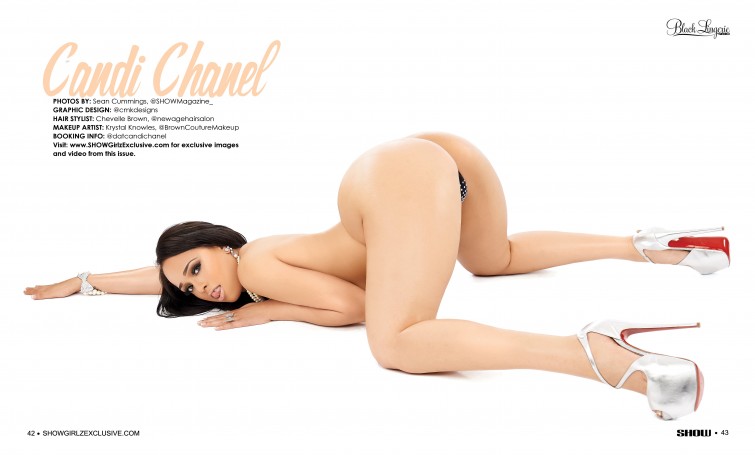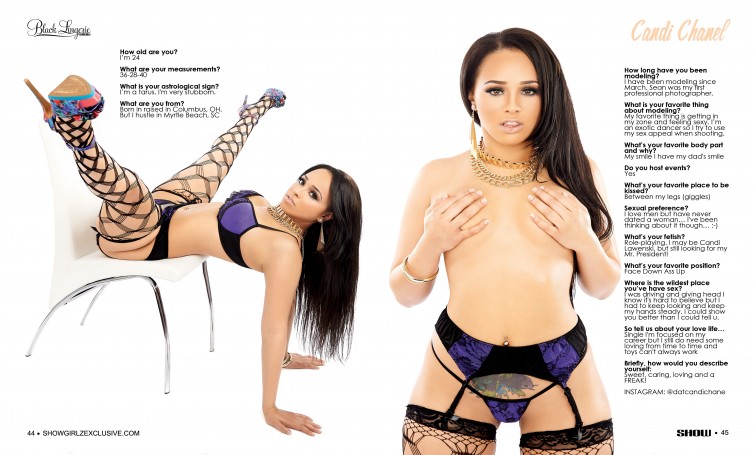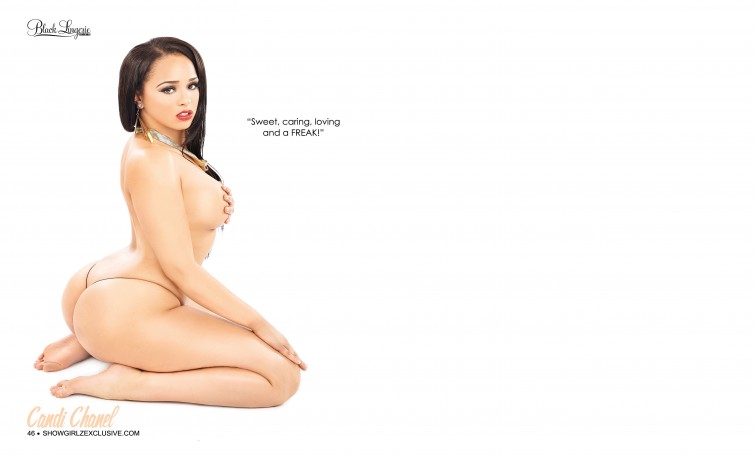 1
Total Galleries with
7
total photos of
Candi Chanel
from
BLACK LINGERIE #24
and other Issues