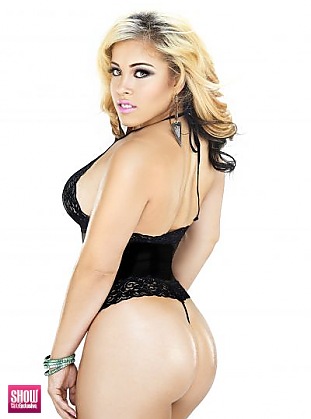 SGE Content for
Stacee Ivory in
BLACK LINGERIE #21
Photos:
1
Galleries and growing
Photos:
6
Photos and growing
Photos:
4.2
MB of Photos
Videos:
1
Videos
Videos:
4
mins of footage
Videos:
42
MB of video
View
BLACK LINGERIE #21
issue information and galleries >>
STACEE IVORY
PHOTOS BY:
Sean Cummings, @SHOW_Magazine
GRAPHIC DESIGN: Chris Kelly, @goonrillabullyboy
HAIR & MAKEUP BY: Angela January, @Angela_January
BOOKING: @staceeivory
Visit: www.SHOWGirlzExclusive.com for exclusive images and video from this issue.
For those who don know, I am Stacee Ivory. Im a twenty two year old, black and Italian cutie. I grew up in Des Moines, Iowa. Who knew my 3rd ever shoot in my life would land me in SHOW Magazine! But it did! I would like to say Im honored to have been in this magazine and plan on seeing me more! My hobbies include making money and rapping. Every goal I have in life has to do with being the boss and getting bread! Money over everything! When I do chill out I like playing video games and dancing. Music is my motivation. If the right song comes on you might just catch my freestyle.
Being successful in the music industry is one of my goals I will accomplish. I would have to say my favorite artist by far is Drake. Another goal I have is starring in a movie. Im 100% comfortable in front of a camera and I love it! Im the funny girl in the room, comedy is a part of my life. Kevin Hart! Hes number one! Im actually new to this modeling thing. I can say it has been a very fun, interesting, and educating experience. Youll definitely see more of me! Im new to the industry but Im excelling at a fast pace. I started 2014 out strong and I have no intentions of slowing up! Im not building a brand, Im building an empire! This is the Stacee Ivory SHOW. So sit back and enjoy!
Follow me on twitter @Staceeivory. Also on Instagram @Staceeivory.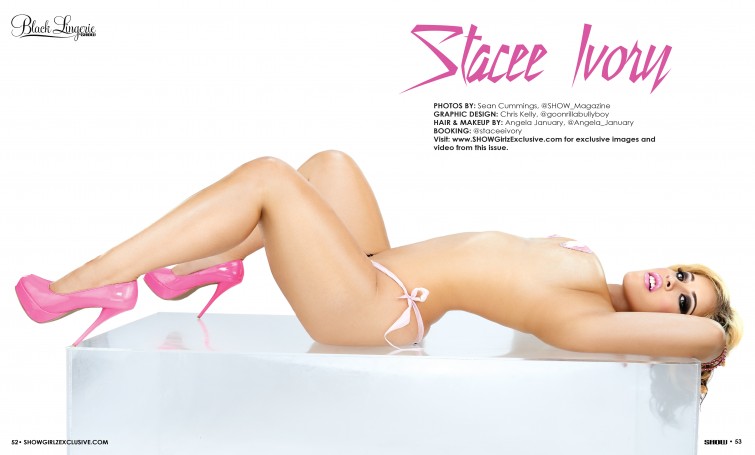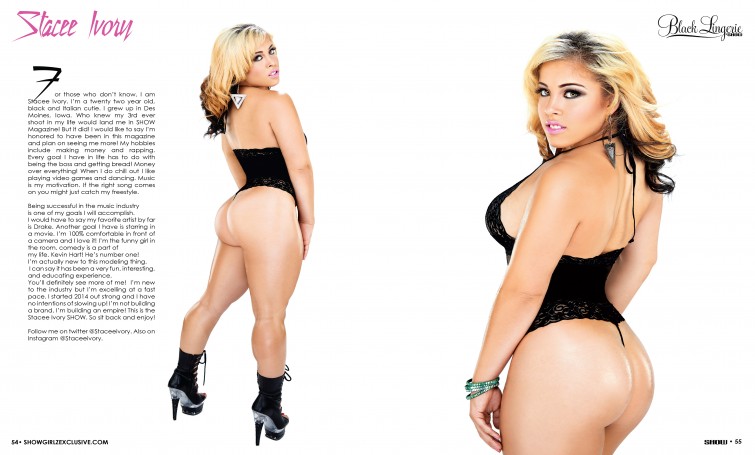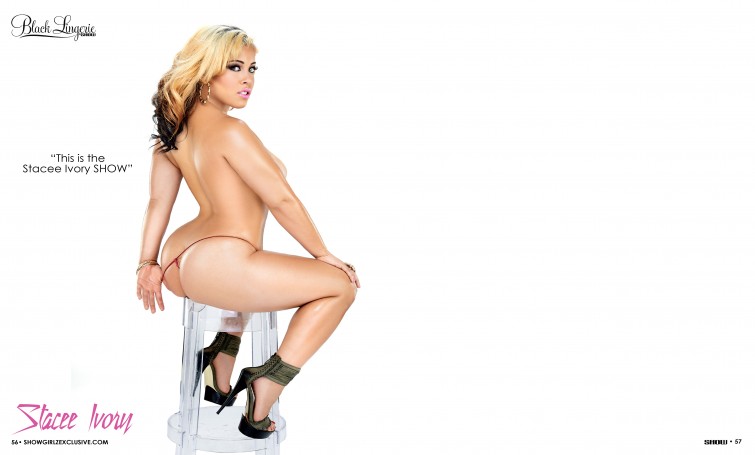 1
Total Galleries with
6
total photos of
Stacee Ivory
from
BLACK LINGERIE #21
and other Issues