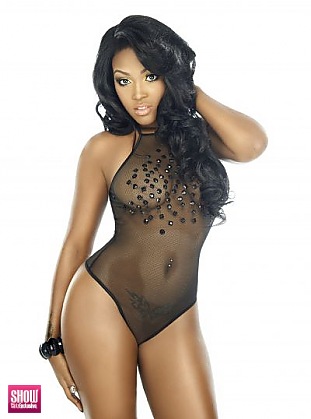 SGE Content for
Topaz in
BLACK LINGERIE #21
Photos:
1
Galleries and growing
Photos:
6
Photos and growing
Photos:
4.2
MB of Photos
Videos:
0
Videos
Videos:
0
mins of footage
Videos:
0
MB of video
View
BLACK LINGERIE #21
issue information and galleries >>
TOPAZ
PHOTOS BY:
Sean Cummings, @SHOW_Magazine
GRAPHIC DESIGN: Chris Kelly, @goonrillabullyboy
MAKEUP ARTIST: Regina Trawick, @reginatrawick
HAIR STYLIST: E. Monique Moore, @mooreuniquehair
BOOKING INFO:
: taritopaz@gmail.com
Visit: www.SHOWGirlzExclusive.com for exclusive images and video from this issue.
They call me Topaz Im just a very beautiful female that loves the entertainment business! Pretty sexy Ohio girl huh? They say Ohio girls are taking over! Im in Atlanta making my name remembered! I will be known for a natural sexy shape! I thought about getting all the body add-ons like other models! Then I thought to myself I get mad niggas without it! I love my apple butt and I don mind showing it! When it comes to Topaz she does it all sing. write music...write scripts... Will jump before or behind the camera! No matter what...... this Sagittarius loves the entertainment industry couldn see myself doing anything else!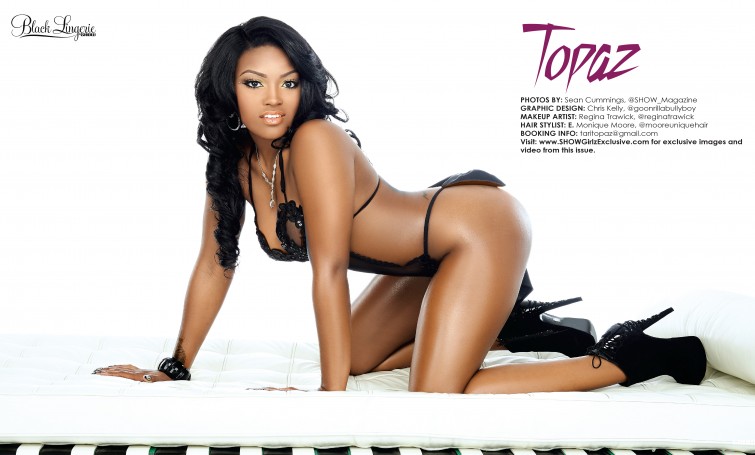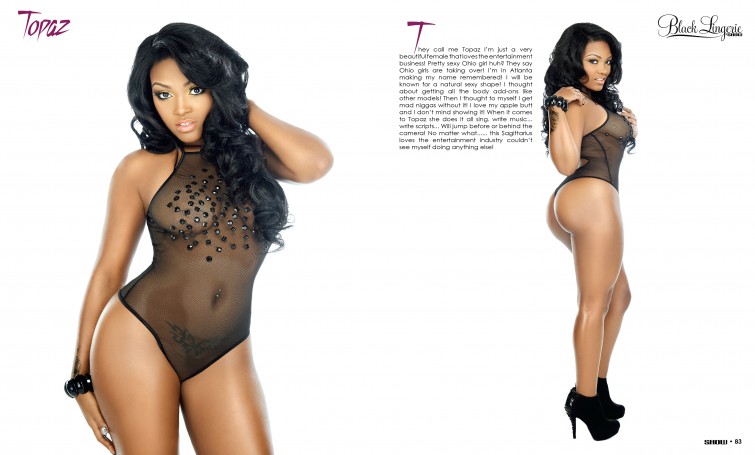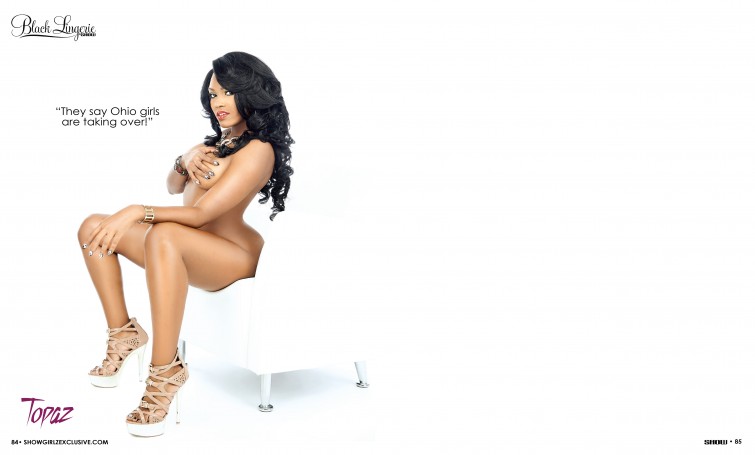 1
Total Galleries with
6
total photos of
Topaz
from
BLACK LINGERIE #21
and other Issues