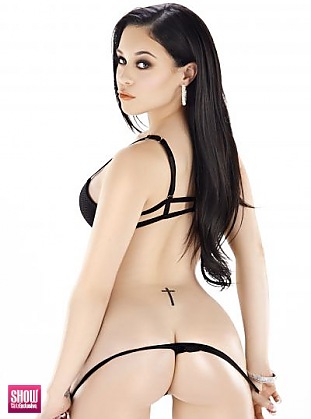 SGE Content for
Emely Castillo in
BLACK LINGERIE #21
Photos:
1
Galleries and growing
Photos:
7
Photos and growing
Photos:
4.9
MB of Photos
Videos:
0
Videos
Videos:
0
mins of footage
Videos:
0
MB of video
View
BLACK LINGERIE #21
issue information and galleries >>
EMILY CASTILLO
PHOTOS BY:
Sean Cummings, @SHOW_Magazine
GRAPHIC DESIGN: Chris Kelly, @goonrillabullyboy
HAIR & MAKEUP BY: Angela January, Angela_January
BOOKING INFO:
: emelycastillo.ecc@gmail.com
Visit: www.SHOWGirlzExclusive.com for exclusive images and video from this issue.
Hello dear readers, my name is Emely Castillo and Im an aspiring model looking to gain experience and learn the ropes. My goal here is to be known as a well respected model and business Woman. Im 100% Dominican, born in the Bronx but raised in Westchester New York.
This is my first appearance in a magazine, couldn be any happier that its for this amazing company. Working with SHOW was definitely memorable and inspiring. I honestly didn have it in me to go out &show my body like this, but its made me learn to love myself. I couldn be any happier.
Ive been independent since I was 18 years old and so far for 21 Ive been doing good for myself. I mean I am a Virgo, we
e really independent and fully able to get things done for ourselves with no hesitation. With that said, Im happy and confident to say youll be seeing more of me very soon. I always say, think positive and positive things will happen. So thats what Im doing. This is just the beginning.
Booking email: emelycastillo.ecc@gmail.com
Instagram: Emmylee_ Facebook:Emely Castillo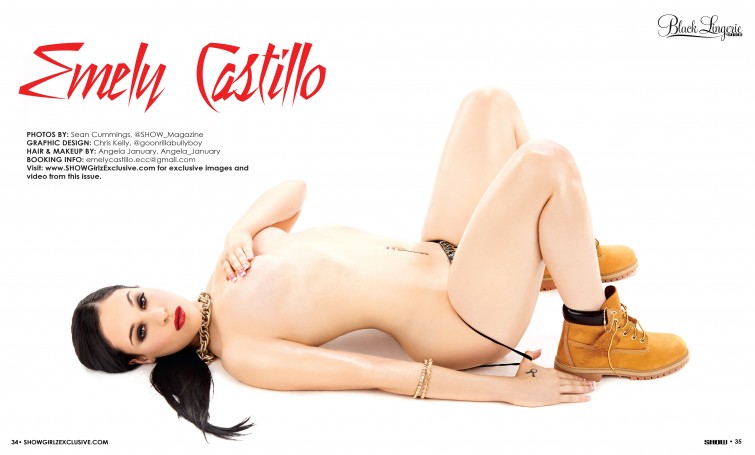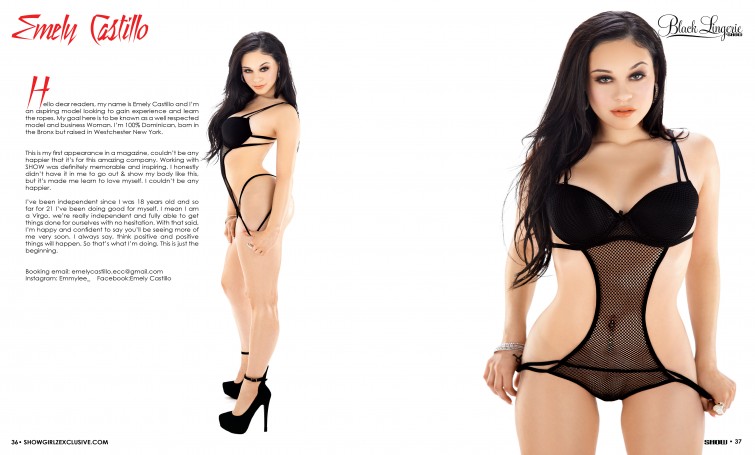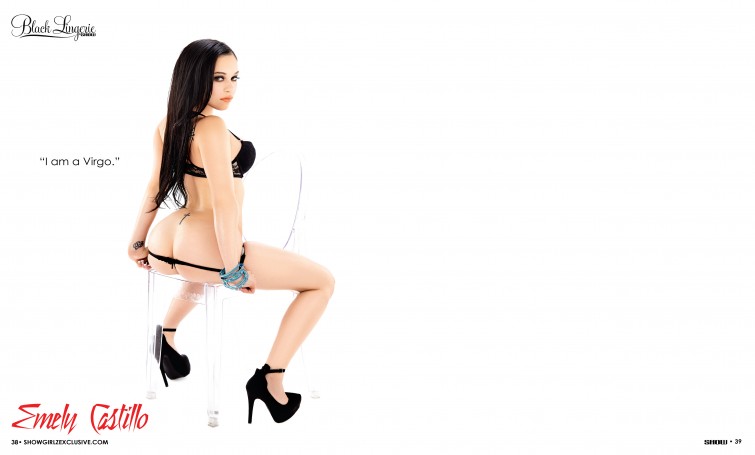 1
Total Galleries with
7
total photos of
Emely Castillo
from
BLACK LINGERIE #21
and other Issues