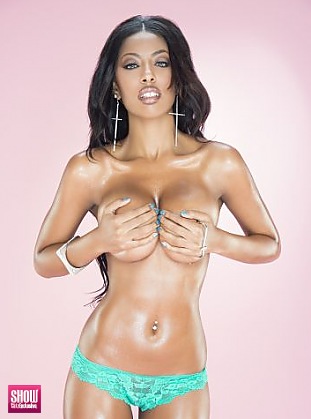 SGE Content for
Kia Chanel in
SHOW #26
Photos:
1
Galleries and growing
Photos:
7
Photos and growing
Photos:
4.9
MB of Photos
Videos:
1
Videos
Videos:
4
mins of footage
Videos:
42
MB of video
View
SHOW #26
issue information and galleries >>
AGE:
N/A |
FROM:
Las Vegas, NV |
FEATURED IN:
SHOW #26
KIA CHANEL
PHOTOS BY:
Sean Cummings, @SHOWMAGIG
STYLIST: Karina Guerrero, @karilexa
MAKEUP ARTIST: Brooke Hill, @MakeupByBrookeHill
HAIR STYLIST: Sophia Gabriella, @sophriella
BOOKING INFO:
: strategicmediaent@gmail.com
Visit: www.SHOWGirlzExclusive.com for exclusive images and video from this issue.
Hi my name is Kia Chanel. I was born in LA and raised in Las Vegas, but now Im back in LA to pursue my modeling and acting career. Im 19 and new to the game, but learning very fast. SHOW is my very first magazine and Im BEYOND excited, so with that being said I just want to thank Sean Cummings for the opportunity. Ive been in Pusha T , Kid Ink and Chris Browns videos , so keep an eye out ;) . Im very sweet and approachable so if you ever see me around don be afraid to say hi!
What things do you enjoy?
I LOVE the beach , paintball shooting , water sports, listening to music, shopping ,writing, reading , really anything lol Im a go with the flow type of person.
Are you single?
Yes. Im not really looking though . Hopefully itll eventually just come to me because Im definitely not the "dating" type .
What do you look for in a man?
Mmm, I like a man thats smart , funny, focused, affectionate, and family oriented . A guy thats really deep , you have to be able to stimulate my mind if you have any plans on stimulating any other places on my body lol . Oh ! And he has to be TALL Im 510" and I love wearing tall heels !
Do you have any obsessions?
YES ! Im a Victorias Secret junky , Roscoes, In N Out , lotion , and Drake lol .
Future goals
Im a woman with huge dreams so my main goal is to become a Victorias Secret Angel. I know that consists of a lot of hard work and determination but this is something Im extremely passionate about . Ive always said if I could choose between a wedding ring and some Victorias Secret angel wings, it would hands down be the wings . I also want to explore the acting world and see how far I can go in that since its something Ive always enjoyed. I really just want to do everything, I think this is the perfect industry to find different things to fall in love with so Im going to do everything I can behind and in front of the camera.
Best assets ?
I personally think I have a nice personality , Im a bit of a people pleaser so Im always out to make others happy , but I know I can please everyone. Physically I love my eyes, boobs , lips and legs :)
Do you have any hidden talents ?
A lot of people don know this about me but Im in LOVE with writing . Ive been writing short stories since I was in the 6th grade , so maybe one day Ill be able to share those with everyone.
Social networks :
Twitter: _kiachanel
Instagram: kiachanel_
Facebook: Kia Chanel
Keek: Kia Chanel
Vine: Kia Chanel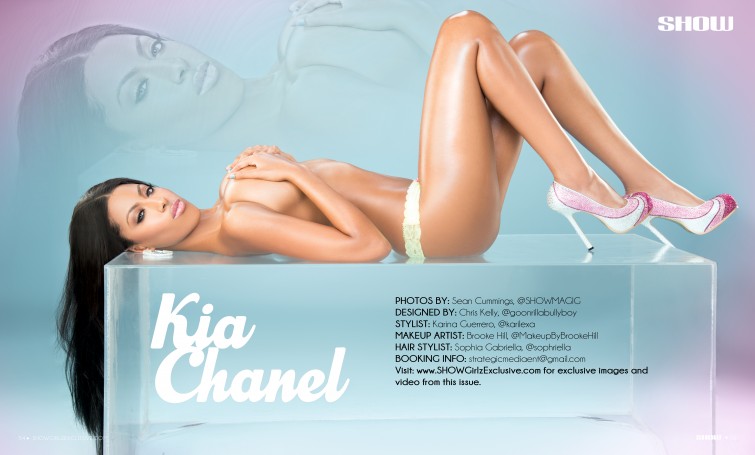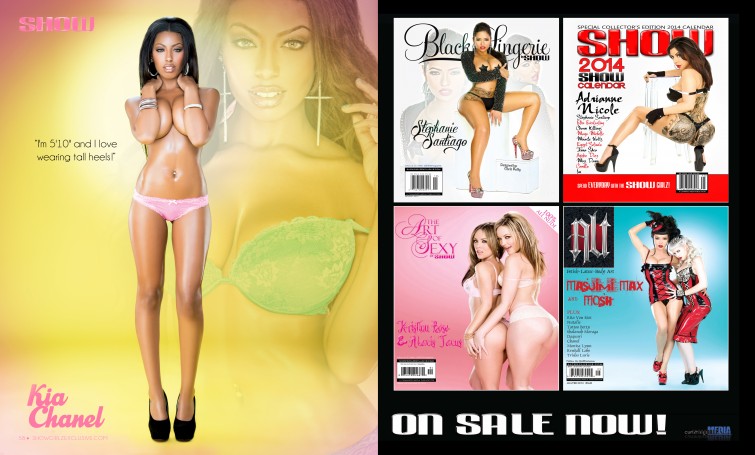 1
Total Galleries with
7
total photos of
Kia Chanel
from
SHOW #26
and other Issues