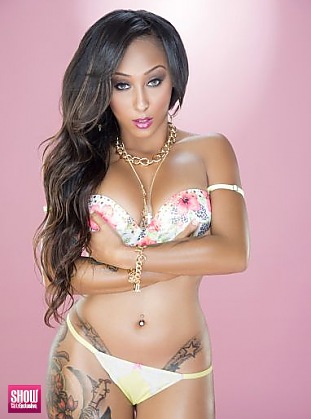 SGE Content for
Wankaego in
SHOW #26
Photos:
0
Galleries and growing
Photos:
7
Photos and growing
Photos:
4.9
MB of Photos
Videos:
1
Videos
Videos:
4
mins of footage
Videos:
42
MB of video
View
SHOW #26
issue information and galleries >>
AGE:
N/A |
FROM:
Orlando, FL |
FEATURED IN:
SHOW #26
WANKAEGO
PHOTOS BY:
Sean Cummings, @SHOWMAGIG
STYLIST: Karina Guerrero, @karilexa
MAKEUP ARTIST: Brooke Hill, @MakeupByBrookeHill
HAIR STYLIST: Sophia Gabriella, @sophriella
BOOKING INFO:
:
Visit: www.SHOWGirlzExclusive.com for exclusive images and video from this issue.
Age: 26
Height: 411
Weight: 120
HOMETOWN:
Oviedo FL
Occupation: Model, Rapper, Actress, I own my own makeup line called "Wankaego Cosmetics"
Website: www.wankaego.com
Instagram: @iamwankaego @wankaegocosmetics
Twitter: @wankaego @kaegocosmetic
What have you been up to/working on?
I dropped my mixtape sweet 16 in March. Im working on a new project coming this winter self titled "Wankaego". I just launched my make up line "Wankaego Cosmetics"
What do you look for in a guy/whats your type?
I love guys that have a good sense of humor and can make me laugh. Honestly, Loyalty, and being trustworthy are some of the qualities I look for in a man.
How can a guy get your attention?
The only way a guy could get my attention is be being persistent on trying to take me out, because I blow a lot of men off because they are always chasing after me!
What turns you on?
Full body massages
What makes you stand out?
My ink, my assets, and my cute mug
Describe yourself in one word?
Dedicated
What drew you to work in alternative modeling?
I started off as a MUA behind the scenes, then a few of my photographers convinced me to get in front of the camera and it was history form there.
Whats your favorite tattoo and why?
My favorite piece is a tat I have on my forearm of Marlin Monroe with a half skull face. I just love it because it was done so well.
What would you say is your best feature?
My rear end, lol
If you werent doing what youre doing now, what would you like to do?
I do everything! I model, I do music, acting, have my product line. There is nothing else I could possibly dream for.


1
Total Galleries with
7
total photos of
Wankaego
from
SHOW #26
and other Issues