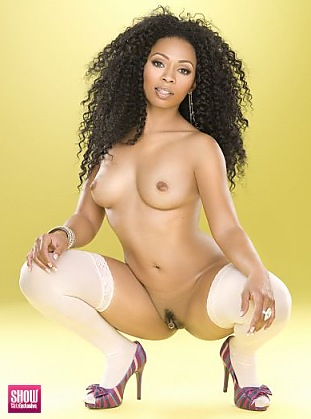 SGE Content for
Anita Peida in
ART OF SEXY #4
Photos:
0
Galleries and growing
Photos:
18
Photos and growing
Photos:
12.6
MB of Photos
Videos:
2
Videos
Videos:
8
mins of footage
Videos:
84
MB of video
View
ART OF SEXY #4
issue information and galleries >>
ANITA PEIDA

Hello world!!! My name is Anita Peida, kind of pronounced (I. need a Peter) lol

Fresh to this crazy world of porn, Ive been flirting with the
Industry for over a year. Im trying to fill her out, get to know her,
and maybe....Just maybe shell fulfill my needs. Im learning
everything I can about the business so that I can use my creativity to
bring something special to the game. Weve all seen this stuff a million times so we have to keep it fresh and exciting! First confession, I am a natural born nymph. and thats clinically confirmed, have a super high sex drive and a love for being an exhibitionist. So, naturally the porn industry would make sense for me to explore. My sexual fantasies are so extreme that I needed to find an outlet to unleash this perversion that plagues my mind.


I grew up stealing my uncles bondage and fetish magazines and getting lost
Inside the pages of women tied up in vulnerable positions. I have a very
Vivid imagination, thoughts that even the sickest sex fiends would
raise an eyebrow to. Hopefully, one day I will be able to share what Dwells within; I know Im psychotic. STAY TUNED!.....In the meanwhile you can see me in some other persons freaky fantasy in some new films that Ive starred in.

Brown Bunnies 3
Round and Brown 23
Black Girl Glory Holes 7
CumBang 8
Lesbian Sistas
Grown and Sexy 2
ATKExotics
Big Ass Cheaters 5
Black Lesbian Romance
The Black Mother Fuckers
In The Mix 2
Its POV Time
Bad Black Mothers on White Teens
40-0z Bounce



Anita Peida is your classic serial killer turned porn star... Just
playing......maybe not, just had another crazy thought...lol. New York
is where I was spawned and the world is where I will rule ..see ya
soon.

If you want to fuck or maybe share a subway sandwich hit me on my
Twitter @anitapeida, Facebook/anitapeida, anitapeida.blogspot.com, and
coming soon anitapeida.com

Shout to all my fans for supporting me on my journey!!

And a special shout out to Sean Cummings, thank you!



1
Total Galleries with
18
total photos of
Anita Peida
from
ART OF SEXY #4
and other Issues