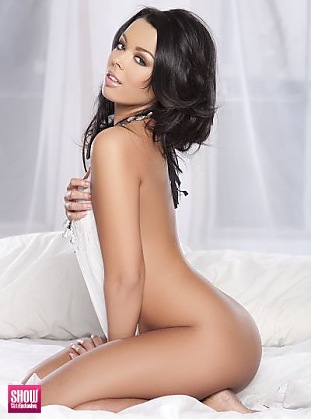 SGE Content for
Jay Vanity Photos & Videos:
Photos:
1
Galleries and growing
Photos:
29
Photos and growing
Photos:
20.3
MB of Photos
Videos:
6
Videos
Videos:
24
mins of footage
Videos:
252
MB of video
View
more webgems
for other hot girls and content >>
AGE: N/A | FROM: Las Vegas, Nevada | RATING: 2.74 (101 Votes)
HOMETOWN:
long beach, ca
MEASUREMENTS:
34,25,37
HOBBIES:
shopping,modeling,doing other peoples hair and makeup,making youtube videos.
Magazines:SHOW!
Turn ons & turn offs: I love a gentlemen with drive and goals, nice smile,and he has to have a good sense of humor because im goofy I love to laugh!
TURN OFFS:
bad breathe, bad skin or no class.
Birthplace: long beach,ca
Fav. Hip hop artist: nas
Fav. Car: audi a5, mercedes cls500,audi r8.
Appearance in magazines or videos: show is my first magazine! I always loved show so I was excited when I found out this was going to be my first magazine.
Luxurious party spots: im more of a laid back kind of girl, I dont really go out much.
Make makes u feel sexy? High heels and curly hair, it always makes me sexy!
Fantasies: going on a exotic vacation w/ my loved one.