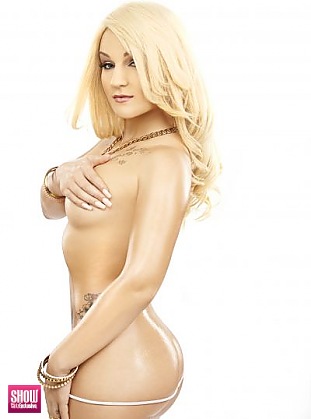 SGE Content for
Ava Andrews in
SHOW #30
Photos:
0
Galleries and growing
Photos:
7
Photos and growing
Photos:
4.9
MB of Photos
Videos:
1
Videos
Videos:
4
mins of footage
Videos:
42
MB of video
View
SHOW #30
issue information and galleries >>
AGE:
N/A |
FROM:
Los Angeles, CA |
FEATURED IN:
SHOW #30
Ava Andrews
PHOTOS BY:
Sean Cummings, @SHOWMagazine__
GRAPHIC DESIGN: @cmkdesigns
HAIR STYLIST: Christian, @christianthemua
MAKEUP ARTIST: Christian, @christianthemua
BOOKING INFO:
: bookingavaandrews@gmail.com
Visit: www.SHOWGirlzExclusive.com for exclusive images and video from this issue.
Hello world! Its Ava Andrews here for my first ever spread in SHOW Magazine. Most people are always curious about what my nationality is. To answer that, Im Russian, German, Polish, Italian, and two parts American Indian. My birthday is April 3rd, so that makes me an Aries! Im originally from Chicago Illinois, however Ive just relocated to California. Im a city girl with a big heart, and can hardly wait to see what the rest of the world has to offer.
After being in Cali for just two months, Im proud to say that I am now officially a SHOWgirl!! My love for being in front of the camera has launched my aspiring career as a model. My hobbies include, doing sketch comedy, modeling, dancing, entertaining, traveling, and just about anything that can raise a laugh. Im currently focusing on my modeling, and creating my own brand. Dont forget to check me out and stay in touch; because you never know where Ill be next!
How old are you, and what are your stats/measurements?
I am 23 years young, and my current measurements are: 34B-27-39
Do you have any secret weaknesses or guilty pleasures?
One of my secret weaknesses is a slight breath in my ear and a strong hold around my waist. Someone who is strong and sweet at the same time makes me weak. I desire the best of both worlds type of person.
Do you think foreplay is necessary?
Not all the time, sometimes there is no time to wait. Sometimes you just want to get right down to business! So it just depends on the situation.
What do you look for in a man?
In a man I seek, dominance, humor and humility.
Whats your favorite part of your body and why?
My favorite part of my body has to be my eyes because theyre probably what people notice the most. My eyes can say everything without me speaking a word. A persons eyes never lie.
If someone wants to see more of you where can they find you?
If someone was looking to find more of me they could find me on social media or on YouTube, featured in comedy sketches by: All Def Digital.
INSTAGRAM: @iamavaandrews
TWITTER: @iamavaandrews
YOUTUBE: Things You Shouldnt Pray For # ADD Sketch: https://youtu.be/Tp_c1aKQIiE & Strip Club Fails: Light Skin Guys vs. Dark Skin Guys: https://youtu.be/xk1li6wLe1s
Whats one thing about yourself that everyone should know?
One thing about me is that I left Chicago with one suitcase and a dream! If I can do it, anyone can do it. Never give up and keep chasing your dreams, no one said it would be easy, they just promised itd be worth it.
Until next time,
XOXO
Ava Andrews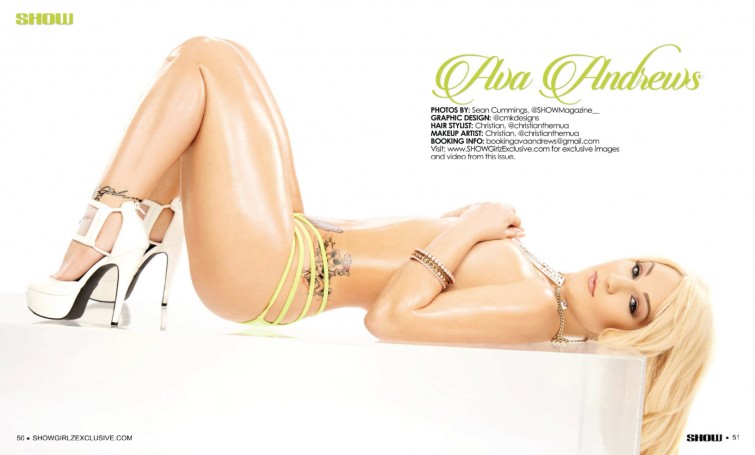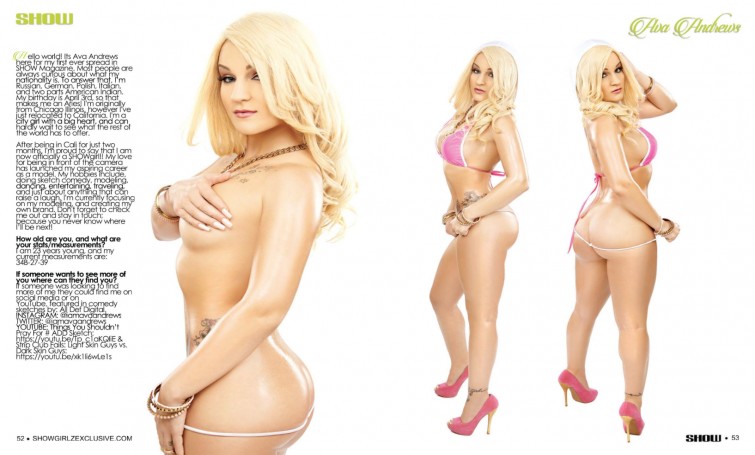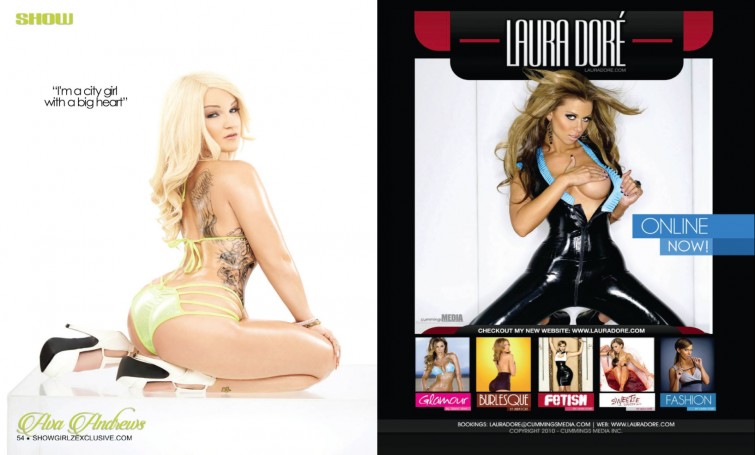 1
Total Galleries with
7
total photos of
Ava Andrews
from
SHOW #30
and other Issues