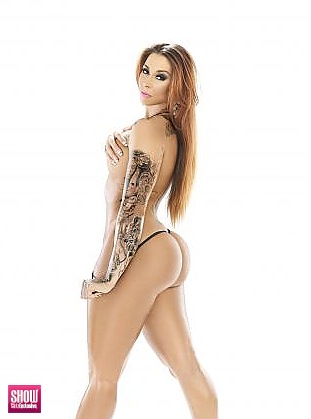 SGE Content for
Tt Fierce in
BLACK LINGERIE #21
Photos:
0
Galleries and growing
Photos:
7
Photos and growing
Photos:
4.9
MB of Photos
Videos:
0
Videos
Videos:
0
mins of footage
Videos:
0
MB of video
View
BLACK LINGERIE #21
issue information and galleries >>
TT FIERCE
PHOTOS BY:
Sean Cummings, @SHOW_Magazine
GRAPHIC DESIGN: Chris Kelly, @goonrillabullyboy
MAKEUP ARTIST: Monique Peters, @Ornatebeautybymo
HAIR STYLIST: Shaunte Dolphy, @royaltysmith
BOOKING INFO:
: iamttfierce@gmail.com
Visit: www.SHOWGirlzExclusive.com for exclusive images and video from this issue.
Im just your average "Wonder Woman".
All hustle no luck mentality has driven me to become the woman I am today. Constantly breaking barriers where societies stereotypes come into play. Im that out of the box thinker who doesn follow the norm. I create and ride my own wave, I follow my own lead and encourage others daily to be themselves and follow their own especially being a personal trainer in the Fitness Industry, a physique athlete/competitor and model. It wasn always like that though, but constantly pushing myself, believing in myself that anything I put my mind to Will manifest with a go hard or go home attitude, has guided me to my self success in anything I have done.
I was a born athlete from a young age. Ive always into competitive sports. Some which took me around the globe. I knew then that my lifestyle would forever be an adventurous and active one.
I began modeling on a whim, not knowing what would come of it and fell in love immediately. Modeling, just like my professional dancing career, has given me a way to express my sultry side. I have a tastefully seductive sense of eroticism. Being a muscular woman of curves yet remaining feminine makes me feel like my own Superhero. Now who would want to mess with that, lol . I will continue to bring the best of both worlds to my photos and continue to show the world that strong is beautiful. Appreciate all the love and support
TT. FIERCE
Bookings @ iamttfierce@gmail.com
Instagram: @ttfierce
Twitter: @iamttfierce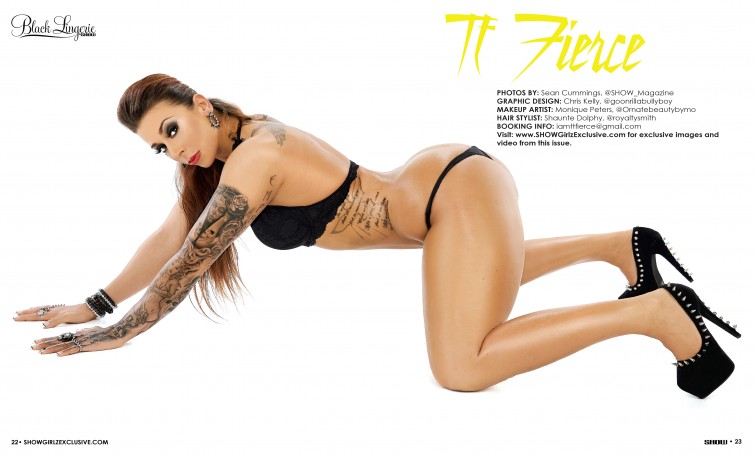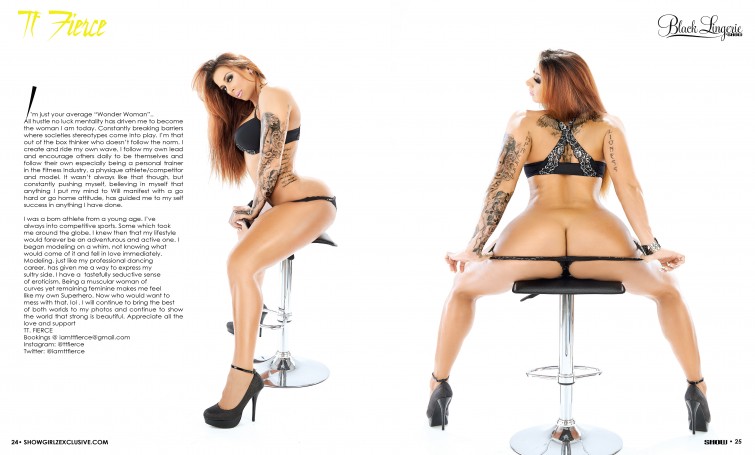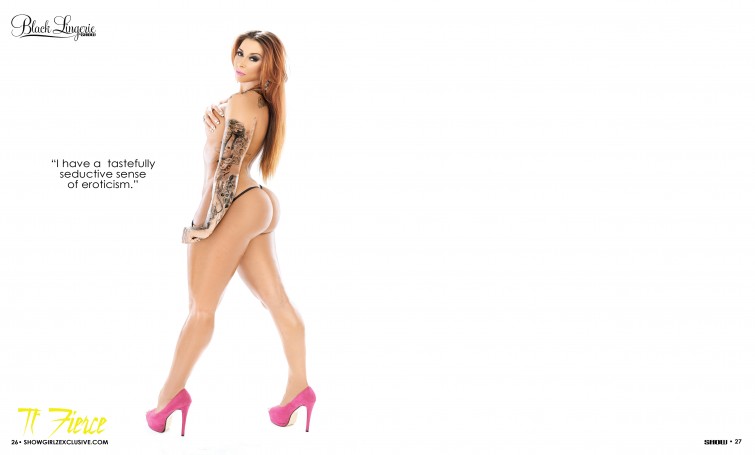 1
Total Galleries with
7
total photos of
Tt Fierce
from
BLACK LINGERIE #21
and other Issues