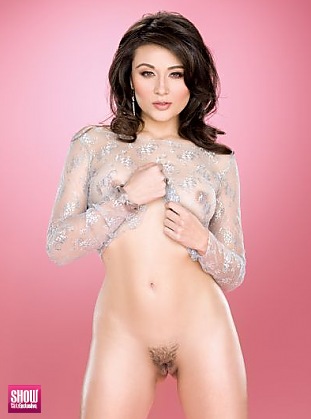 SGE Content for
Sophia Jade in
ART OF SEXY #4
Photos:
0
Galleries and growing
Photos:
16
Photos and growing
Photos:
11.2
MB of Photos
Videos:
2
Videos
Videos:
8
mins of footage
Videos:
84
MB of video
View
ART OF SEXY #4
issue information and galleries >>
SOPHIA JADE
Hey guys! My name is Sophia Jade. I am 19 years old, born on May 26, 1992, which makes me a Gemini. Twice the fun of any girl you know! My measurements are 34C- 22-33 and I weigh 110 lbs. Although Ive done a little bit of drifting, I have been a California girl for most of my life. I was born and raised in Northern California and moved to LA a year ago because I needed change. I am currently in college studying fashion, but I am a bit of a nerd so I also plan on studying other areas as well such as business and fine arts. I do have a goal of getting to design a line one day and possibly running my own fashion business.
I started modeling because its something I have wanted to do since my early teens. I love being creative and I love being the inspiration to the creativity of others as well. As a model, I get to be a big part of creating a photograph that could be worth a million words. Modeling has also snapped me right out of shyness. Ive always been a shy girl but when theres a camera, everything about that changes. I also get the opportunity to meet and work with so many amazing and talented people.
My areas of interest outside of modeling include film - Im quite the cine-file, literature, rock n roll music, guitars, fashion, and fine dining. I have a lingerie fetish. I always collect lingerie and it makes me feel good to be wearing something sexy under my clothes whether or not anyone is going to see it. In a man, I seek out someone who is charming and eccentric. They have to be able to make me laugh yet know when to be serious. I am drawn to those who are productive and creative.
I am very honored to have been shot for Art of Sexy by SHOW. I love the magazine because it is so sexy yet stylish and tasteful and being featured here is a great opportunity for me.
Booking info
: miss.sophiajade@gmail.com
Twitter: Twitter.com/thesophiajade
Model Mayhem: Modelmayhem.com/sophiasuccubus


1
Total Galleries with
16
total photos of
Sophia Jade
from
ART OF SEXY #4
and other Issues