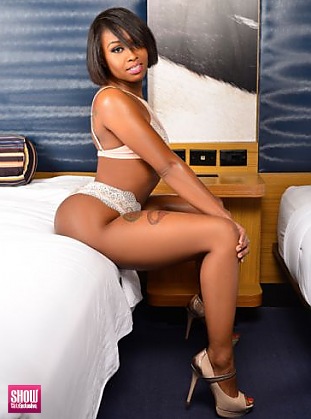 SGE Content for
Mahogany Ford in
SHOW #32
Photos:
1
Galleries and growing
Photos:
7
Photos and growing
Photos:
4.9
MB of Photos
Videos:
2
Videos
Videos:
8
mins of footage
Videos:
84
MB of video
View
SHOW #32
issue information and galleries >>
AGE:
N/A |
FROM:
Dallas, TX |
FEATURED IN:
SHOW #32
Mahogany Ford
PHOTOS BY:
Sean Cummings, @SHOWMagazine__
GRAPHIC DESIGN: @cmkdesigns
SHOT ON LOCATION AT: The A Loft Hotel in Downtown Dallas, TX
HAIR STYLIST & MAKEUP ARTIST: Provided by the Model
BOOKING INFO:
: info@mahoganyford.com
Visit: www.SHOWGirlzExclusive.com for bios, exclusive images and video from this issue.
Hello Im Mahogany Ford, please take a moment to follow me out on social media:
INSTAGRAM: mahoganyford on IG and
SNAPCHAT: mahoganyford
TWITTER: mahoganyford_
BOOKING: info@mahoganyford.com
Im from Saint Louis, MO the Show Me state...
MEASUREMENTS:
32-27-40
I wanted to be a SHOWGirl because I dont believe my beauty should be limited viewing for only the people in my everyday life. Like Mona Lisa, it should be shared with the world. Im grateful that I possess a smile and spirit just as bright. Modeling for me started as a hobby, I loved to take pictures professionally. I see myself as an artist, as well as the professional taking the shot.
Like most people I just want to live, love, and laugh… negativity is a serious buzz kill for me. When Im able to get away from my job, I love to travel. It's #1 on my list. I also love watching movies (preferably action movies), its my second favorite thing to do. Lastly, Im single and looking for a kitten to fill the void until my husband finds me. If ever you see me in public, dont be afraid to say hi ☺ I love the support.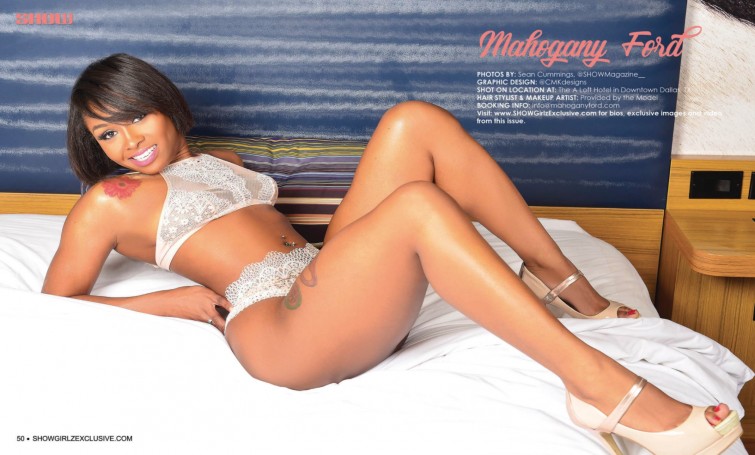 Mahogany Ford
Magogany Ford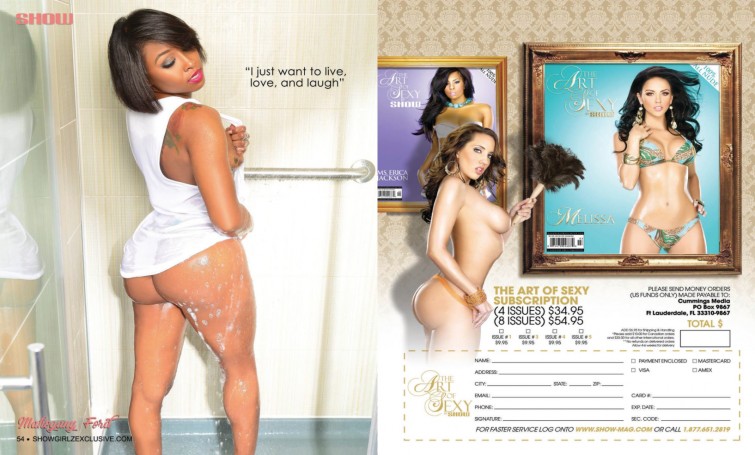 Mahogany Ford

1
Total Galleries with
7
total photos of
Mahogany Ford
from
SHOW #32
and other Issues