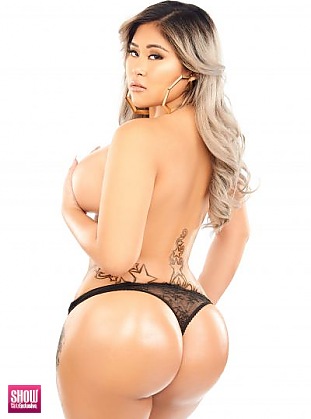 SGE Content for
Ari Lopez in
BLACK LINGERIE #31
Photos:
1
Galleries and growing
Photos:
7
Photos and growing
Photos:
4.9
MB of Photos
Videos:
3
Videos
Videos:
12
mins of footage
Videos:
126
MB of video
View
BLACK LINGERIE #31
issue information and galleries >>
Ari Lopez
PHOTOS BY:
Sean Cummings, @SHOWMagazine_
GRAPHIC DESIGN: @cmkdesigns
HAIR STYLIST: Christian, @christianthemua
MAKEUP ARTIST: Christian, @christianthemua
BOOKING INFO:
: @mslopezz_
Visit: www.SHOWGirlzExclusive.com for exclusive images and video from this issue.
Let our readers know where you call home?
I grew up in Japan and move in the states and currently living in New York.
What is your nationality?
Filipino, and Chinese
What do you think makes you stand out from other models?
Im an Asian and my body is curvy.
What would you say is your sexiest feature on your body?
I think because Asians usually have small features. I would have to say my ass.
Vixen modeling sometimes gets backlash from some individuals feeling that this business is soft porn or degrading to women. What are your thoughts on this?
Youre not fully naked like porn. So I disagree. Its not different than being a swimsuit model or Victorias Secret.
What do you say to those who have such an opinion?
Its their opinion. Theyre entitled to have it. I would just ask that they look at any other woman modeling lingerie in the fashion world.
What do you find sexy in a man?
Someone who is tall, with a nice smile, has an athletic body and who is down to earth.
Do you find yourself being attracted to women as well?
Yes and they find me attractive as well!
Are you a Giver? What would you say is your best sexual talent?
Yes. I would say that being a giver is my best talent. But Ive been told doggy style is my most attractive position.
Now after all that, Im sure our readers would like to know are you single, or happily taken?
Im single.
INSTAGRAM: @mslopezz_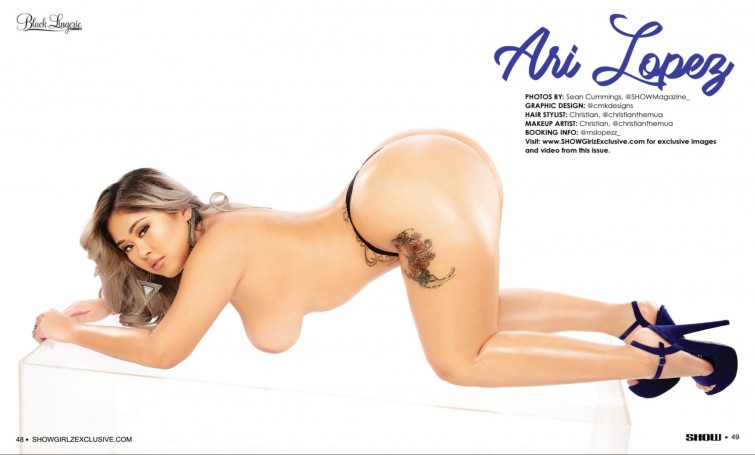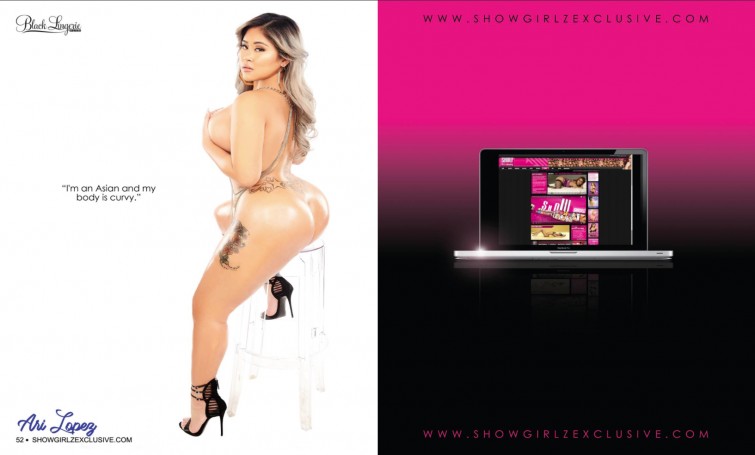 1
Total Galleries with
7
total photos of
Ari Lopez
from
BLACK LINGERIE #31
and other Issues