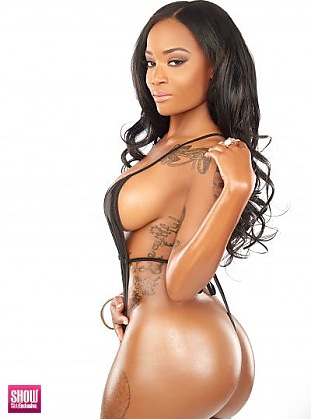 SGE Content for
Egypt Banksz in
BLACK LINGERIE #29
Photos:
0
Galleries and growing
Photos:
Photos and growing
Photos:
0
MB of Photos
Videos:
0
Videos
Videos:
0
mins of footage
Videos:
0
MB of video
View
BLACK LINGERIE #29
issue information and galleries >>
Egypt Banksz
PHOTOS BY:
Sean Cummings, @SHOWMagazine__
GRAPHIC DESIGN: @cmkdesigns
HAIR STYLIST: Al Ingram, @AlSexyHair
MAKEUP ARTIST: Nina Acre, @NinasMakeup
BOOKING INFO:
: @Egyptbanksz
Visit: www.SHOWGirlzExclusive.com for exclusive images and video from this issue.
Born and raised in the beautiful city of Angels (Los Angeles) Im 23 years young and my name is Egypt Banksz. Im a super outgoing Gemini that loves to go out, meet new people, spend chill nights in with loved ones, and just overall have a great time. I am the youngest of 3 girls one of which being my twin sister Neena who is my best friend and biggest supporter. So far, Ive modeled for three magazines one of which Ive had the pleasure of being on the cover. I am also working very hard on my new womens clothing line. This is only the beginning. I promise youll be seeing a lot more of me!
INSTAGRAM: Egyptbanksz
TWITTER: Egyptbankss
SNAPCHAT: E.seragosa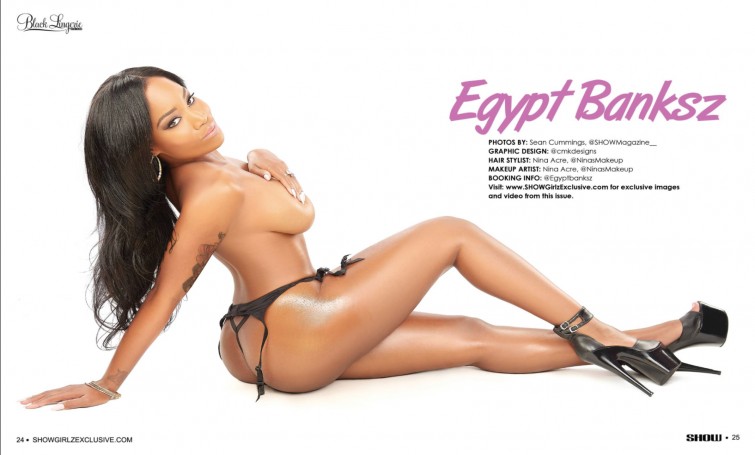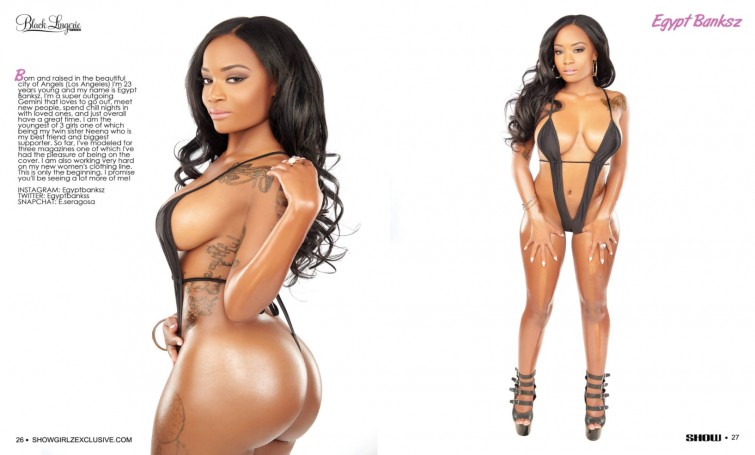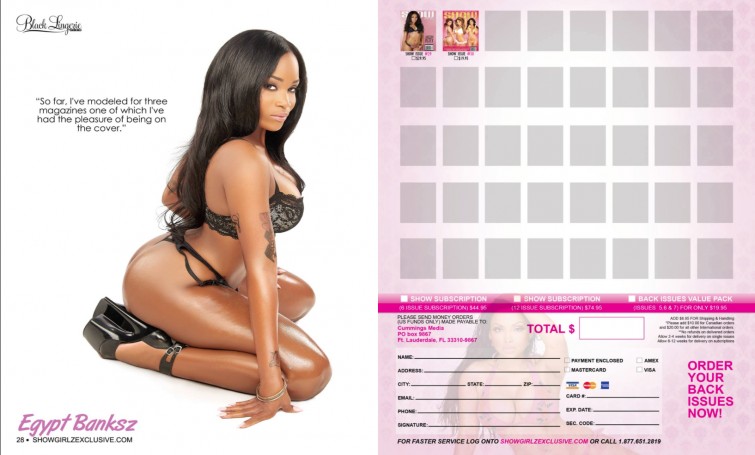 1
Total Galleries with
6
total photos of
Egypt Banksz
from
BLACK LINGERIE #29
and other Issues