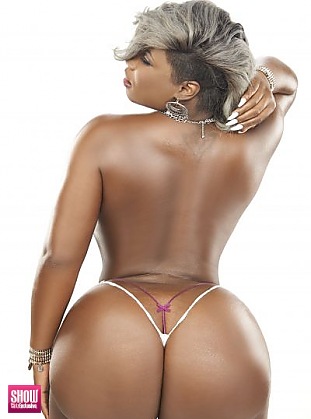 SGE Content for
Supawmn in
SHOW #30
Photos:
0
Galleries and growing
Photos:
Photos and growing
Photos:
0
MB of Photos
Videos:
0
Videos
Videos:
0
mins of footage
Videos:
0
MB of video
View
SHOW #30
issue information and galleries >>
AGE:
N/A |
FROM:
Detroit, MI |
FEATURED IN:
SHOW #30
Supawmn
PHOTOS BY:
Sean Cummings, @SHOWMagazine__
GRAPHIC DESIGN: @cmkdesigns
HAIR STYLIST: Al Ingram, @AlSexyHair
MAKEUP ARTIST: Nina Acre, @NinasMakeup
BOOKING INFO:
: dhqblackberry@gmail.com
Visit: www.SHOWGirlzExclusive.com for exclusive images and video from this issue.
Hello world, Im Supawmn.

Home town: Detroit Michigan

MEASUREMENTS:
38 28 53
Height: 5ft 8in

Weight: 205lbs
Instagram: @i_supawmn

Snapchat: Supawmn

For bookings worldwide contact: dhqblackberry@gmail.com
Most of you already know me from the worldwide interview that was done on me by Barcroft Media about my job as a steel worker/model. Thats right, I work at a steel factory where in my department we turn liquid metal into solid form. I am the first and only female in my job description and I work my butt off. When I do have off days (which its not many) I take bookings for photo shoots, club/event hostings, or video shoots. I am single with no children and Im just having fun at the moment. I enjoy all types of music from afrobeats to opera. I love to dance, paint, and Travel. Im very fun to be around, total goofball lol. Im not one of those stuck up models. I love interacting with people, taking pictures, and giving hugs. Most of my fans get hugs from me when they see me out in public. Im just a fun person all around. This is my first appearance in SHOW magazine so enjoy!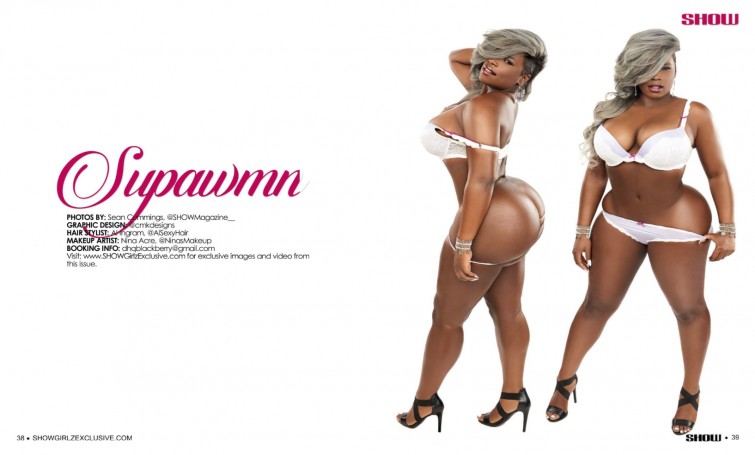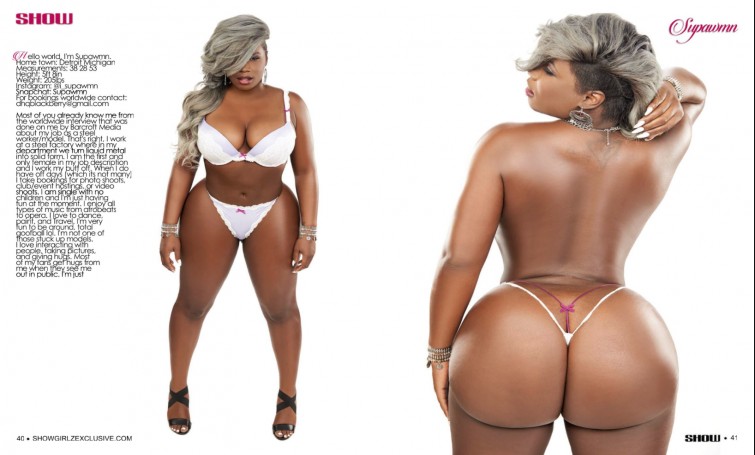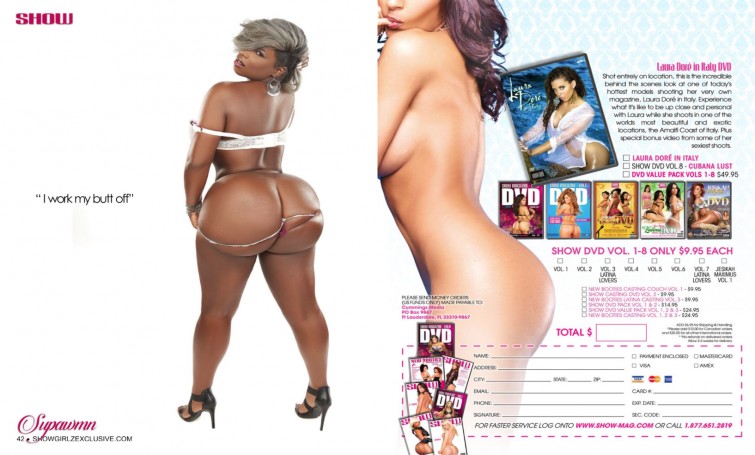 1
Total Galleries with
7
total photos of
Supawmn
from
SHOW #30
and other Issues