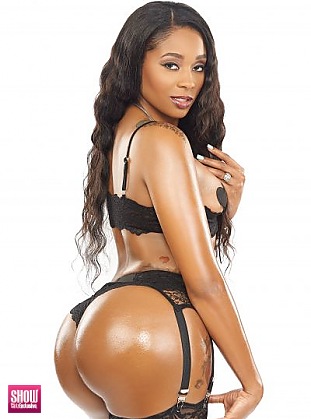 SGE Content for
Rebee Perignon in
BLACK LINGERIE #28
Photos:
1
Galleries and growing
Photos:
7
Photos and growing
Photos:
4.9
MB of Photos
Videos:
2
Videos
Videos:
8
mins of footage
Videos:
84
MB of video
View
BLACK LINGERIE #28
issue information and galleries >>
Rebee Perignon
PHOTOS BY:
Sean Cummings, @SHOWMagazine__
GRAPHIC DESIGN: @cmkdesigns
HAIR STYLIST: Nina Acre, @NinasMakeup
MAKEUP ARTIST: Nina Acre, @NinasMakeup
BOOKING INFO:
: @_rebee_perignon
Visit: www.SHOWGirlzExclusive.com for exclusive images and video from this issue.
Hello everyone, I am Rebee Perignon. My measurements are 36-28-44 and I am 58", not including the 5-inch heels that I am always wearing. I most definitely light up a room with my perfect smile, long legs, and juicy ass. My hometown is Memphis, TN. Im excited and grateful to be in this issue of SHOW Magazine. I want to give the subscribers a little taste of who I am and some of the things you can expect from me in the near future.
I am 26 years old; I was introduced to modeling by way of dancing, but Ive always showed interest in working with the best photographers and being featured in the best publications. Although Im new on the modeling scene, Ive hit the grown running, appearing in a few online and print publications (Pole Blvd, Hip Hop Weekly, and soon Straight Stuntin). Ive been featured in several Young Dolph videos, as well as a Drake video. Aside from modeling, Ive ventured into real estate and my hobby is reading urban fiction books, that inspired me to start to writing my own which Im aiming to get published as well. There are so many levels to me and Im just scratching the surface. So stay tuned to Rebee Perignon from Memphis xoxoxox {use the hash tag #needRebee}
INSTAGRAM: @_rebee_perignon
TWITTER: @_rebee_perignon
FACEBOOK: Rebee Perignon
SNAPCHAT: @_rebee_perignon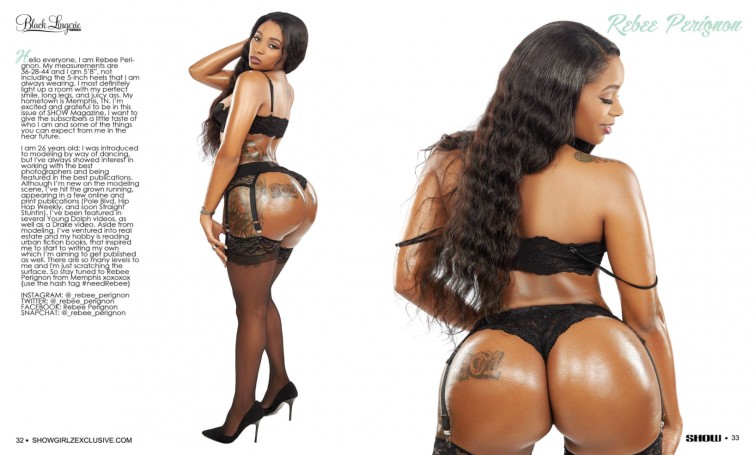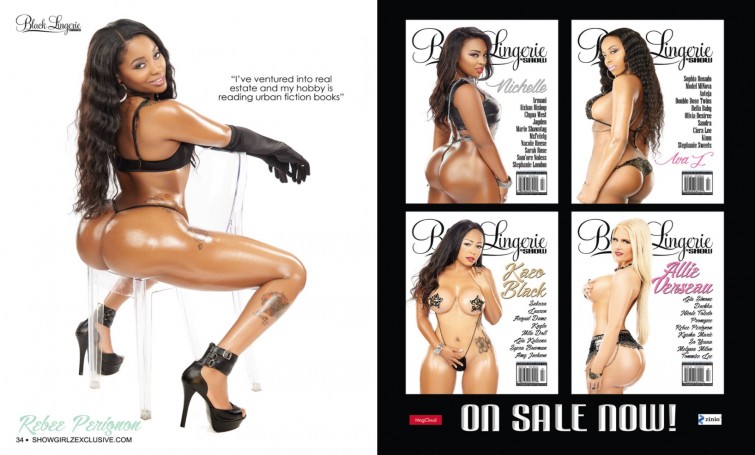 1
Total Galleries with
7
total photos of
Rebee Perignon
from
BLACK LINGERIE #28
and other Issues