SGE Content for
MaryMatt in
BLACK LINGERIE #24
Photos:
0
Galleries and growing
Photos:
7
Photos and growing
Photos:
4.9
MB of Photos
Videos:
1
Videos
Videos:
4
mins of footage
Videos:
42
MB of video
View
BLACK LINGERIE #24
issue information and galleries >>
MaryMatt
PHOTOS BY:
Sean Cummings, @SHOWMagazine_
GRAPHIC DESIGN: @cmkdesigns
HAIR STYLIST: Benni Hanna @Skolar_Vangawd
MAKEUP ARTIST: Rhonda C @Rhondac_mua
Visit: www.SHOWGirlzExclusive.com for exclusive images and video from this issue.
My name is MaryMatt and I was born in raised in the Dallas/Fortworth area. My nationality is African American/Mexican/Native American been modeling off and on for 4 years.
What is the craziest place youve ever had sex?
Im just going to say that Im part of the mile high club.
What is your ideal first date?
I dont have one I like for a man to surprise me.
What is your favorite position?
Hmmm I like the straddling position.
If you could hook up with a female celebrity who would it be and why?
Rihanna. She looks like she could be freak in the bedroom.
Whats your favorite body part on a man?
His Anaconda of course.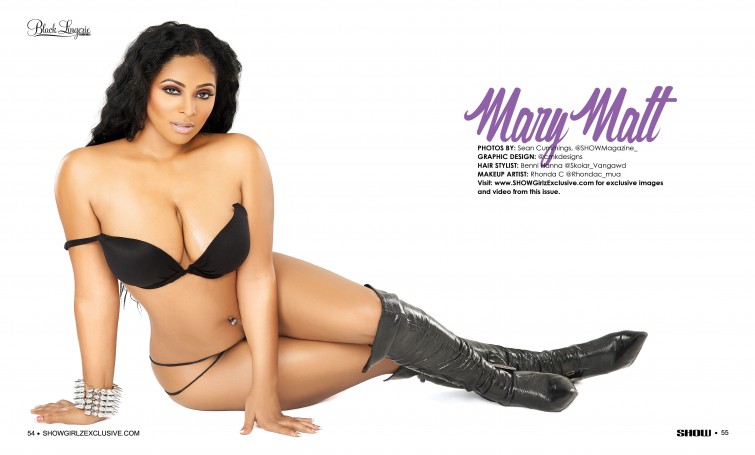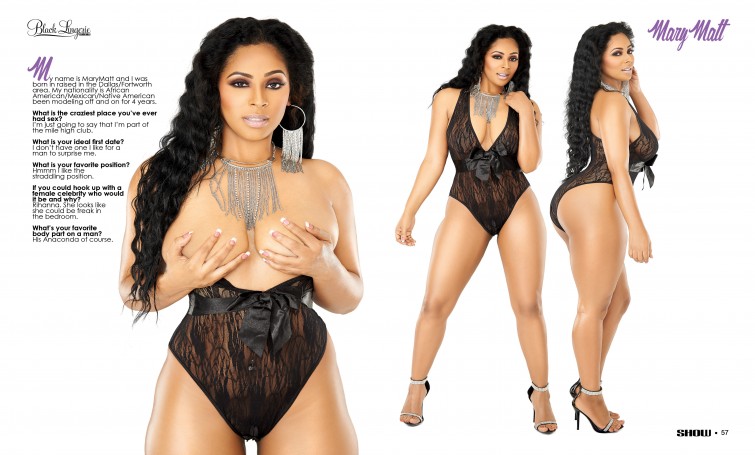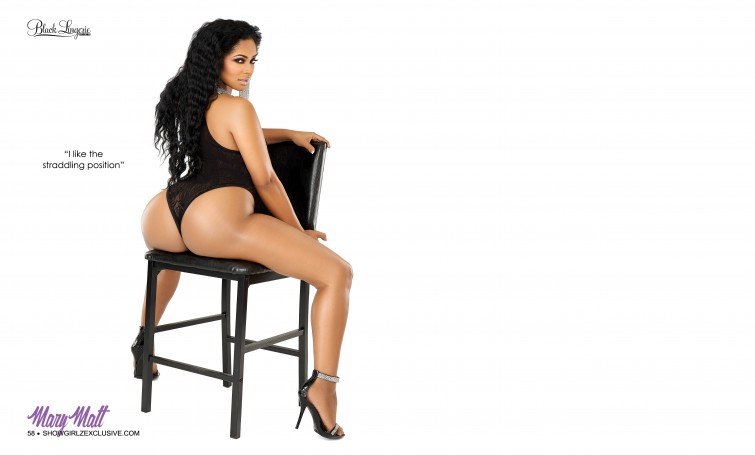 1
Total Galleries with
7
total photos of
MaryMatt
from
BLACK LINGERIE #24
and other Issues