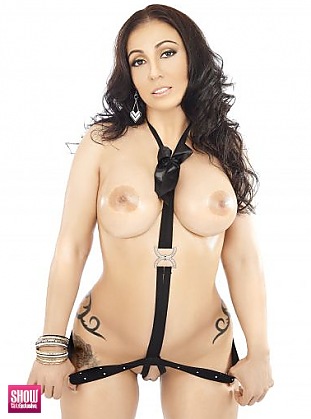 SGE Content for
Nina Rae in
ART OF SEXY # 5
Photos:
0
Galleries and growing
Photos:
7
Photos and growing
Photos:
4.9
MB of Photos
Videos:
1
Videos
Videos:
4
mins of footage
Videos:
42
MB of video
View
ART OF SEXY # 5
issue information and galleries >>
NINA RAE
PHOTOS BY:
Sean Cummings, @SHOWMagazine_
GRAPHIC DESIGN: @cmkdesigns
HAIR STYLIST: Chevelle Brown, @newagehairsalon
MAKEUP ARTIST: Krystal Knowles , @BrownCoutureMakeup
Visit: www.SHOWGirlzExclusive.com for exclusive images and video from this issue.
Hi! My name is Miss Nina Rae I am a 30-year-old Latina goddess from Houston, Texas. When I am in front of the camera I love to find all the right poses. This helps me to bring your dreams to life as well as conjure your deepest desires. I also like to gaze seductively into the camera, looking back over my shoulder while showing off my perfect cakes. Modeling is my passion and I just love working in this industry.
Describe yourself in 3 words?
Sexy, Ambitious, Humble
Do you like you men hairy, manscaped, or baby soft?
I like my men baby soft but a little hair is okay. Bald heads, nice beards and goatees catch my eye every time.
What do you wear to bed?
It depends on mood, most of the time Im a T-shirt and Thongs girl but sometimes I wear nothing at all.
Do you consider yourself a good or bad girl?
Im a Good Girl who likes to be Bad.
What is something you are proud of and why?
Im proud of how far I have come in life an all the bumps and bruises along the way. It has helped me grow as a person.
Which of your tattoos hold the most meaning?
The pieces that mean the most to me are the names on my body. They are family members that make me whole and keep me humble.
If you could take a trip anywhere where would you go?
It would be Puerto Rico, its where my familys from an I would love to reconnect with a
lot of them there
Smooches,
Nina Rae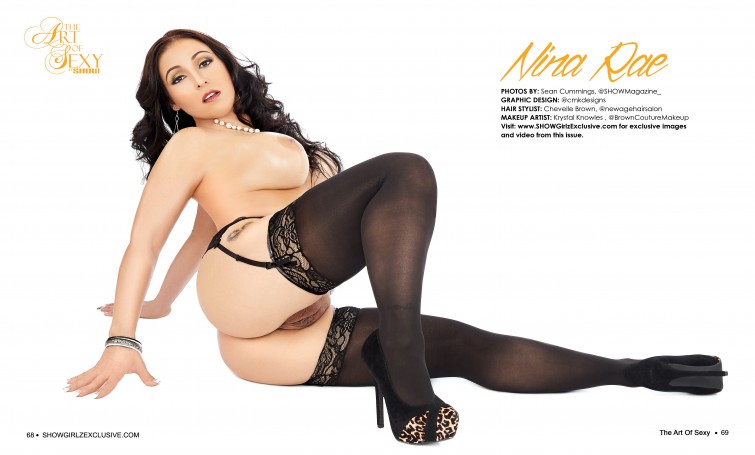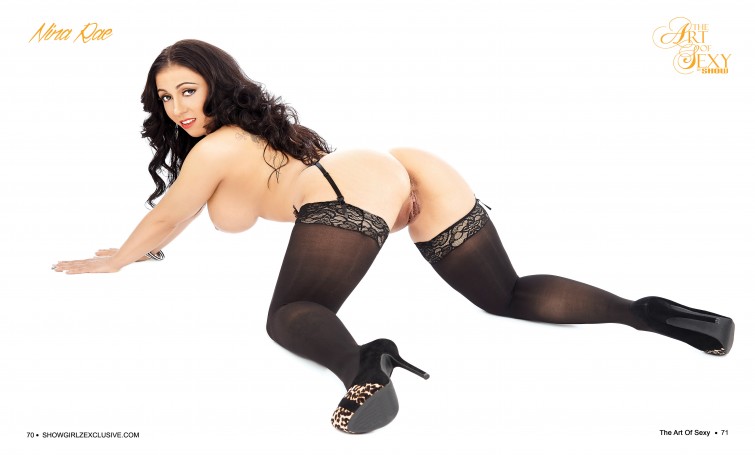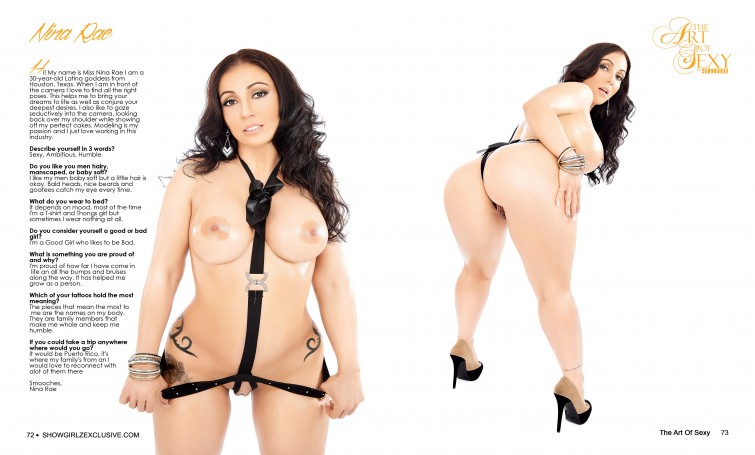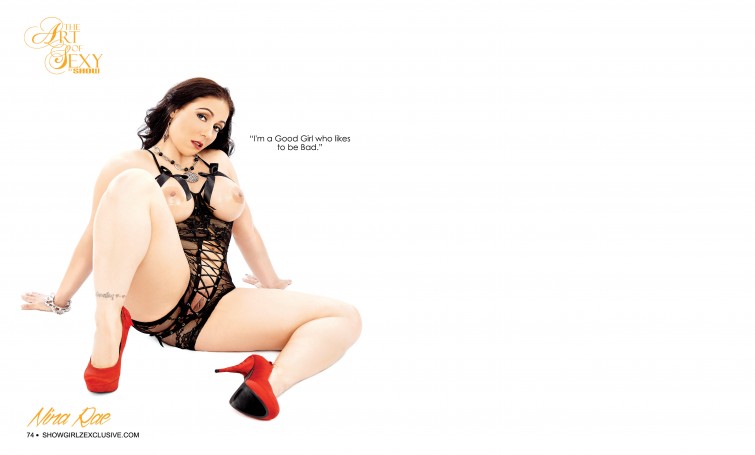 1
Total Galleries with
7
total photos of
Nina Rae
from
ART OF SEXY # 5
and other Issues