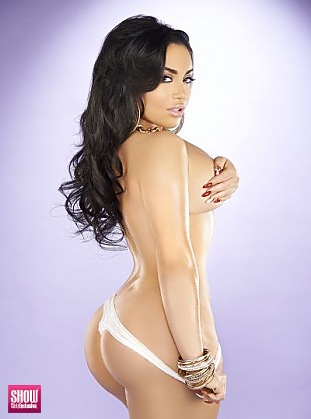 SGE Content for
Stephanie M. in
SHOW #28
Photos:
0
Galleries and growing
Photos:
8
Photos and growing
Photos:
5.6
MB of Photos
Videos:
1
Videos
Videos:
4
mins of footage
Videos:
42
MB of video
View
SHOW #28
issue information and galleries >>
AGE:
N/A |
FROM:
Washington, DC |
FEATURED IN:
SHOW #28
STEPHANIE MONIQUE
PHOTOS BY:
Sean Cummings, @SHOWMagazine_
GRAPHIC DESIGN: @cmkdesigns
HAIR STYLIST: Al Ingram, @AlSexyHair
MAKEUP ARTIST: Angela January, @Angela_January
BOOKING INFO:
: @StephanieCaicedo_
Visit: www.SHOWGirlzExclusive.com for exclusive images and video from this issue.
Youve seen me first in SHOW Magazines Black Lingerie #19! Before SHOW however, I have had the opportunity to star in several of Panamas most popular music and entertainment television shows. I have also been featured in several music videos, appearing alongside artists such as Lil Wayne, Meek Mills, Big Sean, Dj Khaled, Birdman, Drake and numerous Latin artists.
WHAT DO YOU LOOK FOR IN A GUY?
I look for honesty for a friend someone who loves what I do and supports my decisions and stands tall in everything I do. Someone who sees and respects my grind my hard work and pushes me to do better!! I love a hard working man, a giving man and a man that values family first right along with God.
WHAT TYPE OF GUY DO YOU NORMALLY GO AFTER?
I go for a tall chocolate nice body man!
WHAT IS YOUR SECRET FANTASY?
Fantasy to me, is always knowing I can satisfy my man in anyway possible!
HOW OFTEN DO YOU WORK OUT?
I try to work out at least once everyday 6 times a week.
WHAT KIND OF STYLE DO YOU LOOK FOR IN A GUY?
The first thing I look at when I see a man is his shoe game and jeans. Then his smile and his hair! So he has to dress fly and he can still look sexy in basketball shorts n sneakers!
WHAT ARE YOUR TURN OFFS?
I don like a person that just is not clean, and doesn respect women! Super turn offs!
WHAT IS YOUR FAVORITE THING YOU LIKE A GUY TO DO FOR/TO YOU?
I love when a guy surprises me with gifts, with trips site seeing, or even with roses. But you have to know my favorite color roses I only like one type :)!!!
WHAT IS THE OLDEST/YOUNGEST GUY YOU WOULD DATE?
I don date younger guys then me because I don think they could handle me hehe...oldest I would date is 30.
WHATS YOUR ETHNIC PREFERENCE?
Any Race, doesn matter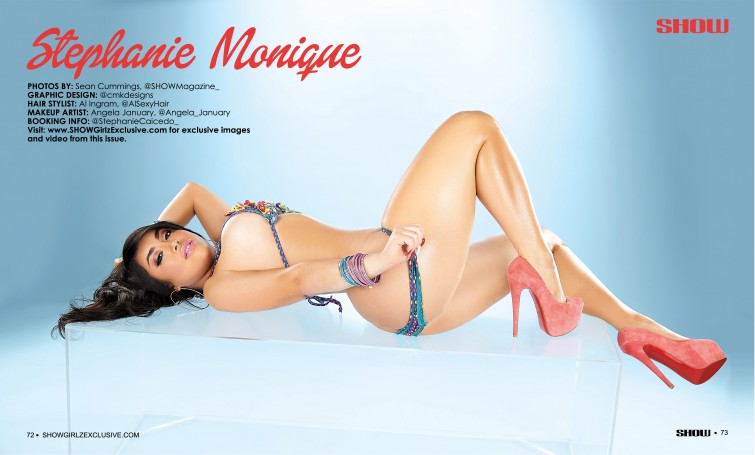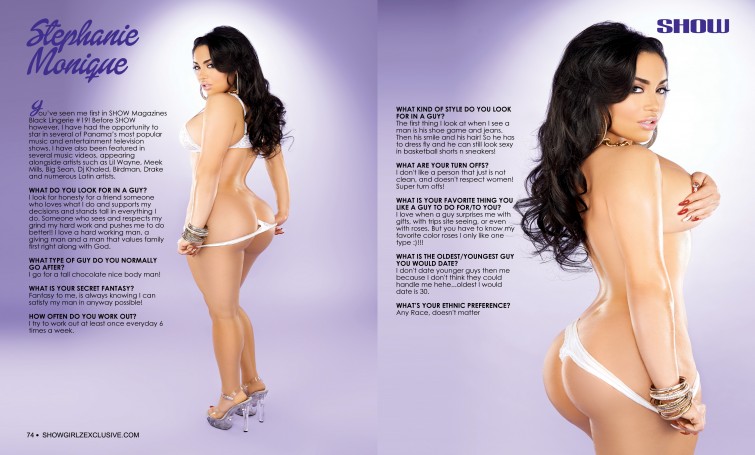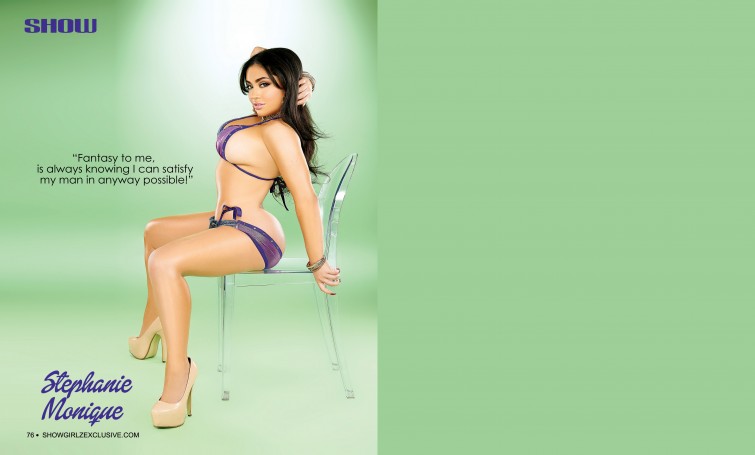 2
Total Galleries with
24
total photos of
Stephanie M.
from
SHOW #28
and other Issues