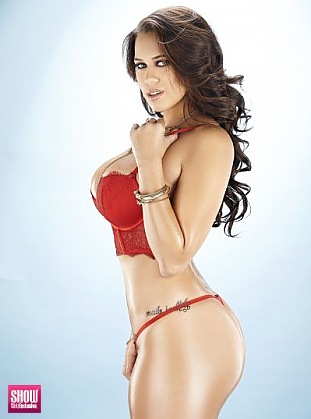 SGE Content for
Kari Novelli in
SHOW #27
Photos:
1
Galleries and growing
Photos:
7
Photos and growing
Photos:
4.9
MB of Photos
Videos:
0
Videos
Videos:
0
mins of footage
Videos:
0
MB of video
View
SHOW #27
issue information and galleries >>
AGE:
N/A |
FROM:
N/A |
FEATURED IN:
SHOW #27
KARI
PHOTOS BY:
Sean Cummings, @SHOW_MAGAZINE
DESIGNED BY: Chris Kelly, @goonrillabullyboy
HAIR & MAKEUP BY: Angela January, @Angela_January
BOOKING INFO:
: Kari_Novelli26@yahoo.com
Visit: www.SHOWGirlzExclusive.com for exclusive images and video from this issue.
Hey everyone, Its your girl Kari Novelli and its great feeling to be apart of SHOW Magazine. Since its my first appearance, it is only right to give you readers some juicy background on me and allow you to get to know me a little better.
I am from Washington, DC area, and still can bare to leave my city well just not yet. Im 24 years old and living life to the fullest. I come from a mixed background, as my mother is black and my father is Italian, so its safe to say I am a lot to handle. You may have seem me grace the pages of Playboys; The Smoking Jacket, Straight Stuntin, and coming soon to BlackMens Magazine. But don worry it wont stop there.
I don have a lot of time on my hands while working full-time at an accounting firm and finishing school, so I can achieve my CPA and accomplish my real dream. I know most girls dream of modeling as a career, but for me it was more of a way out. I was able to show myself in a different way and be more then just a girl behind the desk. Modeling help me find myself and let me do things I thought I could have never done before.
To keep it short and sweet, I hope you enjoyed what you have seen today in Show Magazine and don worry your girl ain going anywhere. My point being is 2014 isn ready for what is about to come. Sit back and relax, this is only the beginning of Kari Novelli. See you guys soon!
You can find me on
IG- @KariNovelli
Twitter- @KariNovelli1
You can book me at
Kari_Novelli26@yahoo.com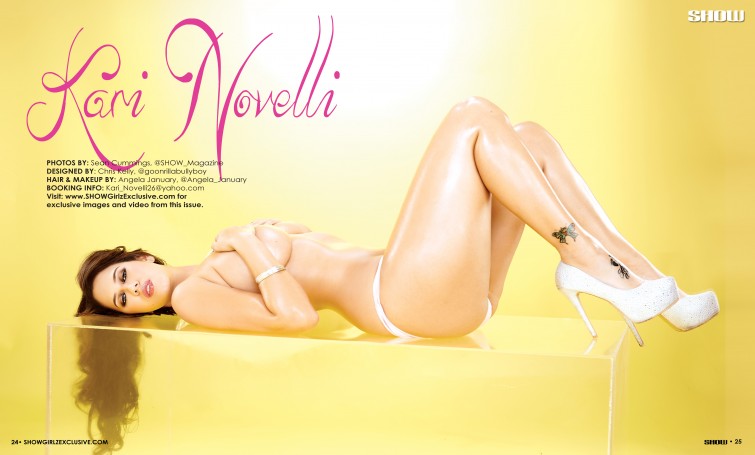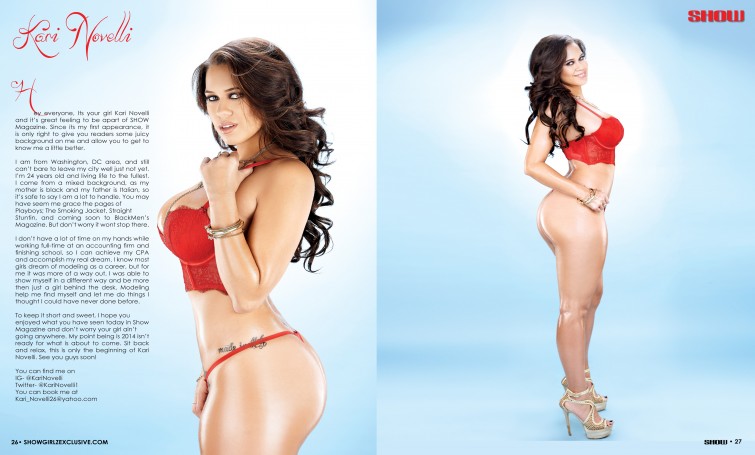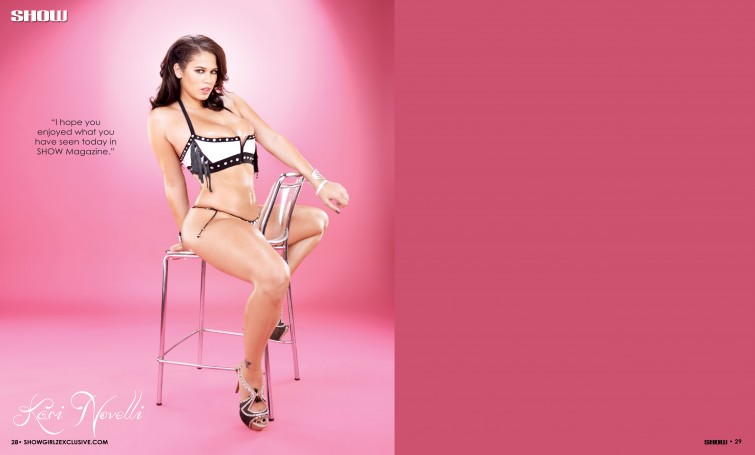 3
Total Galleries with
19
total photos of
Kari Novelli
from
SHOW #27
and other Issues