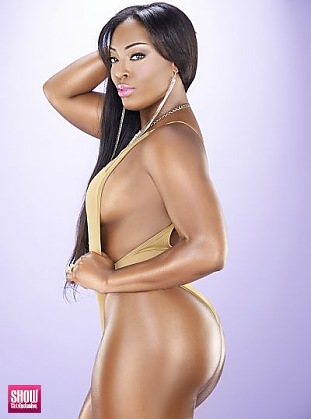 SGE Content for
Nichelle in
SHOW #27
Photos:
1
Galleries and growing
Photos:
7
Photos and growing
Photos:
4.9
MB of Photos
Videos:
0
Videos
Videos:
0
mins of footage
Videos:
0
MB of video
View
SHOW #27
issue information and galleries >>
AGE:
N/A |
FROM:
N/A |
FEATURED IN:
SHOW #27
NICHELLE
PHOTOS BY:
Sean Cummings, @SHOW_MAGAZINE
DESIGNED BY: Chris Kelly, @goonrillabullyboy
HAIR BY: Al Ingram, @AlSexyHair
MAKEUP BY: Angela January, @Angela_January
WARDROBE STYLIST: Skylark Coles, sky4fashion@gmail.com
BOOKING INFO:
: Nichelle.d@icloud.com
Visit: www.SHOWGirlzExclusive.com for exclusive images and video from this issue.
Hello, my name is Nichelle and Im an Actress and Model from Los Angeles, California, but I grew up in Long Beach, CA. I graduated from Cal State University, Northridge and run my own small business. Ive had several small roles on television/Film, which include Dance Flick, Lincoln Heights, MTVs worst prom Ever and more. I have also appeared in major music videos such as Wale ft J. Cole - Bad Girls Club, Travis Porter - Bring It Back, Wiz Kalifah ft Too Short - On My Level, Day 26 - So Good, Russell Brand - Get Him To The Greek, NeYo - Champagne Life, Lloyd ft Cent - Lets Get It In, Wiz Khalifa - Black and Yellow Remix, E40 - You Cant Stop The Boss and more! I have also been featured in Straight Stuntin Magazine, Wheels Magazine, Girls of Lowrider, SHOW Magazine, King Magazine Web Girl of the Week, XXL Web Candy of the Week and more. I am really passionate about what I do because it is something that I enjoy.
This is only the beginning of my career and I feel that you all would be seeing more of me. I am very caring and very dedicated. I love to travel and see the world, but most important of all I love to laugh and spread positivity. Having a great time and creating memories is something I am always looking forward to doing.
Lets start with the Basics, what are your measurements?
Im 55 and my measurements are 36-26-43 all me. Very athletic, curvy and petite.
Whats your favorite body part and why?
I would honestly have to say my eyes. My eyes will tell you if I want you, if Im upset, if Im happy and more. People are usually drawn to them and they have even been called Bedroom Eyes.
Whats your favorite body part on a man?
Anyone who knows me, will tell you I love a nice pair of muscular arms. Im not sure if I see arms first and then everything else or face first and then arms, but I love them. A man can do so much with them; especially get down and dirty with them.
What is your biggest turn on?
I love a man who is confident with any and everything even if he isnt that sure on how to do it. Im attracted to a man who knows hes boss even if he really isnt the boss. The smell of confidence on a man is the sexiest cologne a man could wear.
What is your biggest turn off?
Men, who talk too much and who do not pay me attention openly. By that I mean the guys who like to lurk or stalk all of my socials, but forget to actually SHOW me that he is giving me all of his attention. Talking is a womans thing and some men just do not know when to give it a rest.
Lights on or off?
Lights on, Im confident and comfortable in my own skin! I prefer to put on a SHOW for mine and enjoy it. So, I would want him to see everything and Id love to see that big smile I would put on his face.
How open are you when it comes to pleasing your man?
I am very open to pleasing my man! I like to have fun and I also love to see the reaction of my man when I try something crazy. If he makes me happy, Ill make him even happier.
What can a man do to get your attention?
Let me know that you are interested! I dont read minds, I dont take hints and I really dont approach men that often because Im usually focused on other things. Also, if you approach me about business, keep it that way!
Any last words?
Yes! This will be my first official appearance in SHOW Magazine and this will also be my very first magazine cover. I feel very honored to be apart of a movement and Im extremely excited for whats to come. I would like to send a special shout out to Sean Cummings, the CEO/Publisher of SHOW Magazine and to all of my fans!
Be sure to follow me on:
Twitter: @_Nichelled
Instagram: @_Nichelled
Facebook: Facebook.com/NichelledXO
Tumblr: Nichelled-xo.tumblr.com
Booking: Nichelle.d@Icloud.com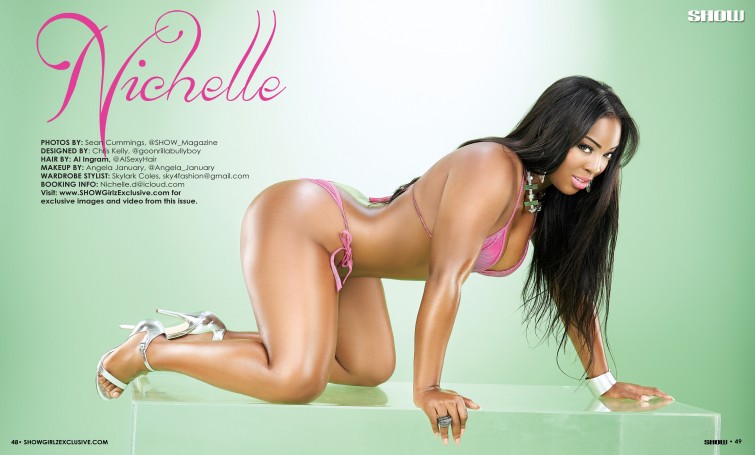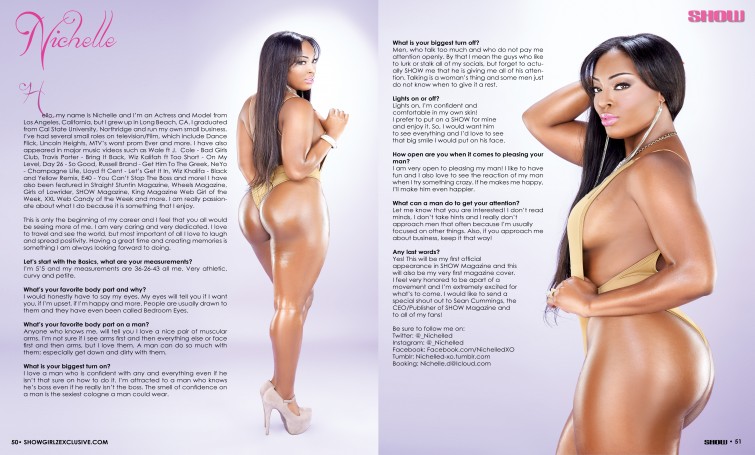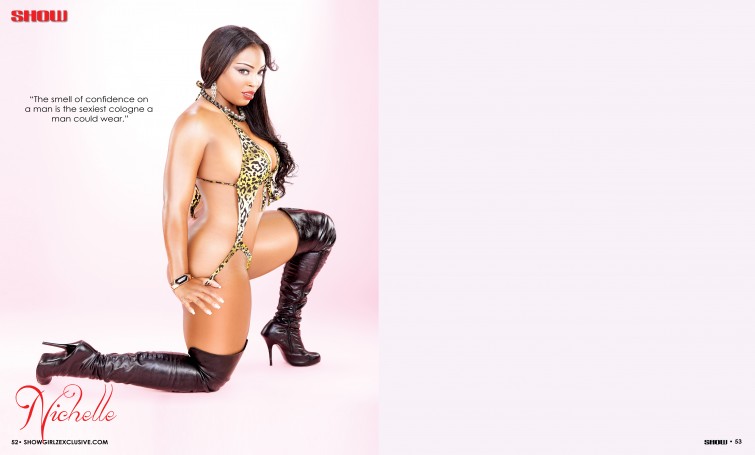 2
Total Galleries with
14
total photos of
Nichelle
from
SHOW #27
and other Issues