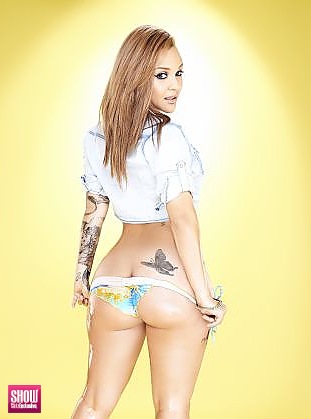 SGE Content for
Brooke Tatum in
SHOW #27
Photos:
0
Galleries and growing
Photos:
7
Photos and growing
Photos:
4.9
MB of Photos
Videos:
0
Videos
Videos:
0
mins of footage
Videos:
0
MB of video
View
SHOW #27
issue information and galleries >>
AGE:
N/A |
FROM:
N/A |
FEATURED IN:
SHOW #27
BROOKE
PHOTOS BY:
Sean Cummings, @SHOW_MAGAZINE
DESIGNED BY: Chris Kelly, @goonrillabullyboy
HAIR & MAKEUP BY: Angela January, @Angela_January
BOOKING INFO:
: BrookeTatum@aol.com
Visit: www.SHOWGirlzExclusive.com for exclusive images and video from this issue.
Skin
In life were given a canvas, our bodies. To choose what you want to do with it and make it epic. I chose to paint my life in my skin with my tattoos and piercings. Its a timeline of my life the way I portray it. Most will never know the true meaning and what I was going through to influence my art. And that is the sexiest thing about tattoos. They
e my public secrets. When I see a woman with tattoos that tell a story I can help but get sucked in by the mystery of the story behind the ink. Its important to me to dress up and play with my skin as an expression of who I am and what I want to show and bring into the world. I love my skin and my body I was given and I am happy to showcase my art.
Instagram: @724Tatum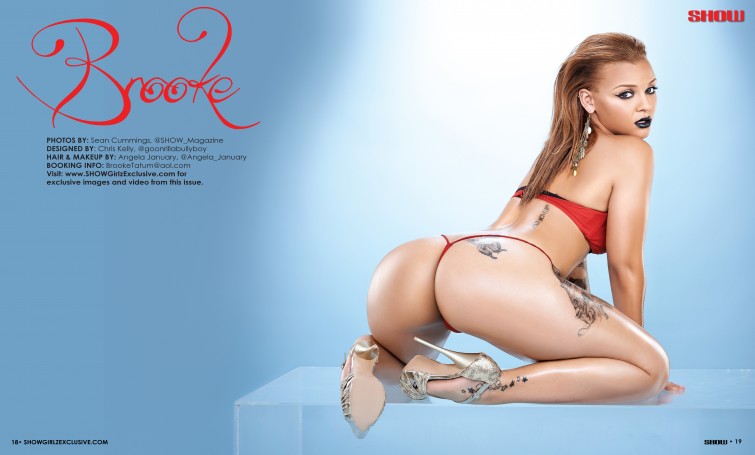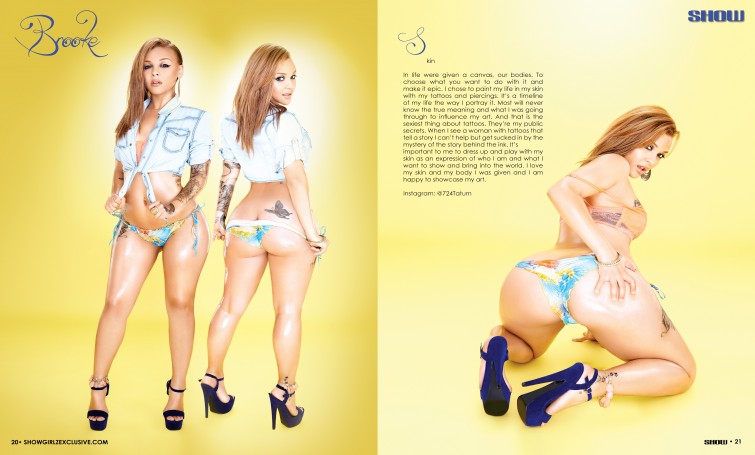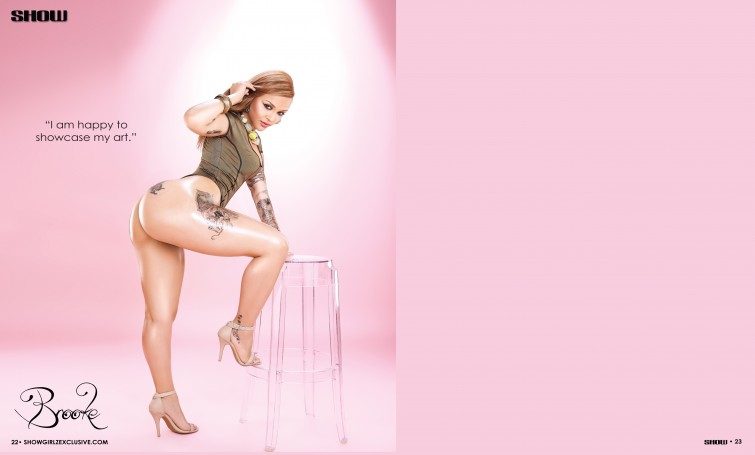 2
Total Galleries with
23
total photos of
Brooke Tatum
from
SHOW #27
and other Issues