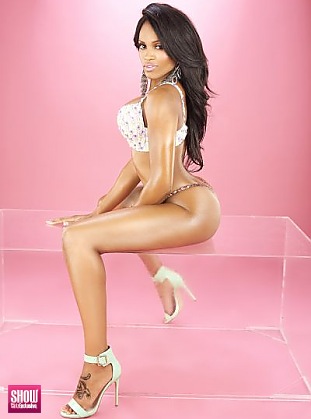 SGE Content for
Imani T. Williams in
SHOW #27
Photos:
0
Galleries and growing
Photos:
7
Photos and growing
Photos:
4.9
MB of Photos
Videos:
0
Videos
Videos:
0
mins of footage
Videos:
0
MB of video
View
SHOW #27
issue information and galleries >>
AGE:
N/A |
FROM:
N/A |
FEATURED IN:
SHOW #27
IMANI T. WILLIAMS
PHOTOS BY:
Sean Cummings, @SHOW_MAGAZINE
DESIGNED BY: Chris Kelly, @goonrillabullyboy
STYLING BY:
: @ElizabethSimone, www.HoneySuckleClothing.com
HAIR & MAKEUP BY: Angela January, @Angela_January
BOOKING INFO:
: nblesich@blesich.com
Visit: www.SHOWGirlzExclusive.com for exclusive images and video from this issue.
Name: Imani T Williams
MEASUREMENTS:
32c-24-34
HOMETOWN:
DMV
Zodiac:Gemini
Ethnicity:
Mixed African American Egyptian
Stylist: HoneySuckleClothing
HOBBIES:
Hiking, Bike Riding, Interior Design
Twitter: @ImaniTWilliams
Instagram: ImaniTWilliams
Personal website:www.ImaniTWilliams.com
Booking Email: nblesich@blesich.com
Modeling Experience: I have been in many national commercials from Nike, YMCA, Sears and many more. I have been featured in Adidas Catalogs, Mix Flava Magazine. Online atDynastySeries.com
Promo/Shows: (clothing lines, Dub show, awards shows etc) My friend/business partner and I just recently published our online clothing line for custom Bras for any occasion Now available for purchase atwww.HoneySuckleClothing.com
Web:www.imdb.me/imanitwilliams
TV: New Girl, Dexter and Burn Notice
Turn on:
A clean cut man, always a gentleman that can dress well. Not always in a suit but a nice button up with some slacks with Nice dress shoes. A man that can cook
TURN OFFS:
burping out loud in public. A man that is always in t-shirts and jeans.
Who or what inspired you to become a model?
I always said I was going to be a model back in grade school but once I got my foot in the door into acting. I knew I had a passion for acting.
What do you think is the biggest stereotype about models?
Everyone thinks theyre models after one photo shoot. Modeling is more then taking pictures and being in a music video. Modeling is a art.
Do you consider yourself a homebody or the life of the party?
Im def a homebody. You will never see me in the club scene unless its for a red carpet event or networking purposes.
What do you think is better, being good or bad?
Good is better. Men love bad girls but bring good girls home.
Why?
When do you feel the sexiest?
When I wear the highest heels in my closet
You & your significant other are getting steamy what song is playing on your iPod?
I never play music but if I did it would be The Weeknd
What is the sexiest thing youve ever done for a partner?
Well Im more of the man in the relationship. I light a bunch of candles with rose peddles everywhere. I cooked dinner (a lot of women don know how to cook either) with a full body massage. Im very romantic. Not a lot of guys are romantic in this generation.
After a long day, what do you do to relax?
Lay in my bed with the TV on scrolling the Internet
Aside from modeling what else do you do?
I would consider my self an Actress. I actually just filmed the television show new girl on fox
Whats next for you? I am going on many auditions so I will land that breakout role soon, so look out Hollywood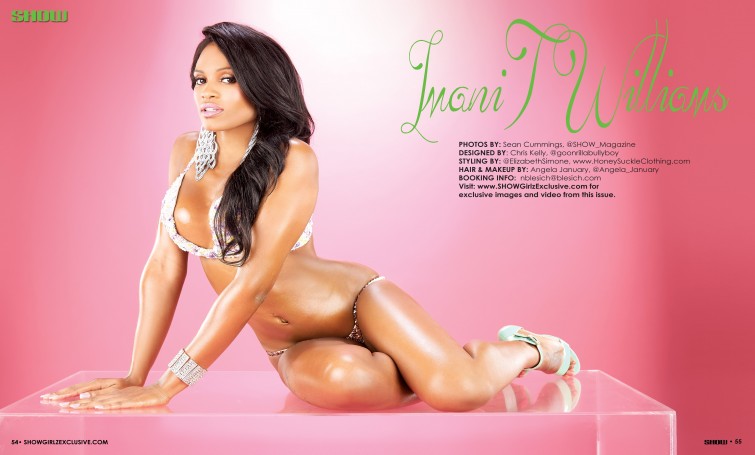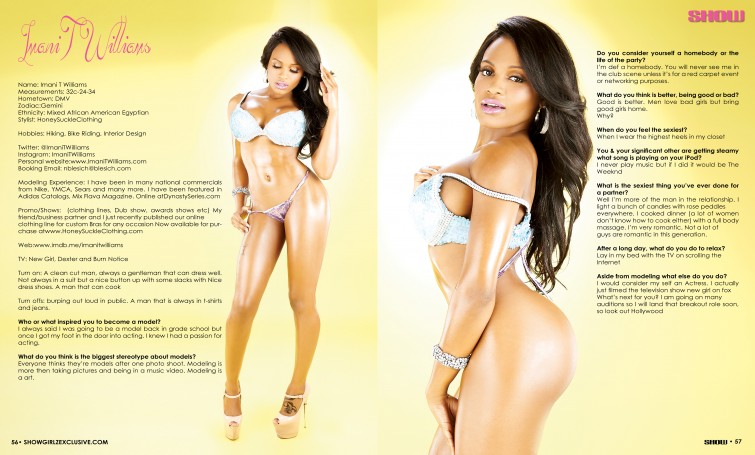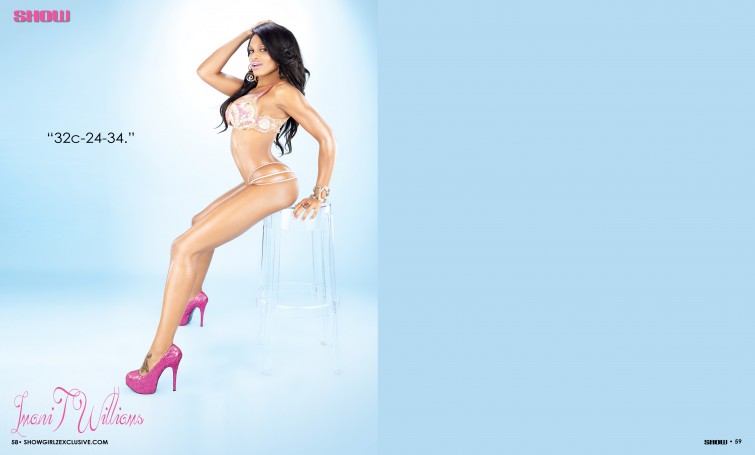 1
Total Galleries with
7
total photos of
Imani T. Williams
from
SHOW #27
and other Issues