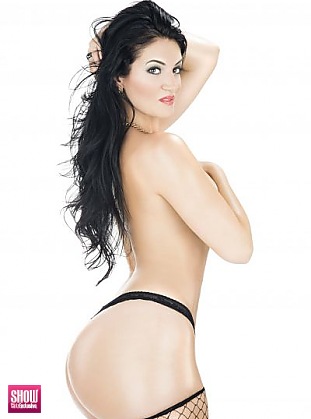 SGE Content for
Rosee in
BLACKLINGERIE #20
Photos:
1
Galleries and growing
Photos:
7
Photos and growing
Photos:
4.9
MB of Photos
Videos:
2
Videos
Videos:
8
mins of footage
Videos:
84
MB of video
View
BLACKLINGERIE #20
issue information and galleries >>
ROSEE
PHOTOS BY:
Sean Cummings, @SHOWMAGIG
STYLIST: Karina Guerrero, @karilexa
MAKEUP ARTIST: Seqoiya, @Pureglam0ur
HAIR STYLIST: Kiafa Renee, @WeaveBarnNYC
BOOKING INFO:
:
Visit: www.SHOWGirlzExclusive.com for exclusive images and video from this issue.
Hey Rosee, nice having you with us! Introduce yourself to our readers.
Rosee
Hi everybody! My name is Rosee; I am a 24-year-old French model and painter. Im 59 (1m75) and my measurements are 34D-25-45.
This is the 1st time you shoot for SHOW, were glad to have you here finally!
Yes, I was so excited when Sean contacted me to shoot! Ive always wanted to shoot for SHOW, and Im honored to grace the cover of Black Lingerie #20, thank you so much. It was really fun, make sure you check out the behind the scene videos.
Tell us about the other magazines and videos youve been in.
I was in Smooth magazine, Straight Stuntin, Originators… currently you can find me on stands in XXL Nov/Dec 2013 and KING winter 2013. As for videos, my sexiest is probably my WorldStar Hip-Hop I hope youve seen that one lol. I recently did Busta Rhymes "Twerk It and "Thank You" and a few other cool ones.
So how did you become a model and when did you start?
People in the business noticed me, and my social media was building so its mostly thanks to those who supported me that it happened. I came in the country 2 years ago looking for a job in Marketing after graduating in International Business and Finance/Wealth Management. I didnt even know a woman with my body-type could model…its different in Europe.
So people in France dont like your body? Youre all natural?
People in my country mostly think Im fat, or more like a freak since Im so skinny up top. Yes my body is natural…I am 75% French 25% Greek, hence the skinny frame up top and the generous hips. Yes I am all-natural, before Nicki Minaj I didnt even know butt injections existed lol. No liposuction or fat transfer either, just good genes and a LOT of workout.
Where do you live now? Do you have any projects in the future?
I live between London and NYC, but with a large emphasis on the former for 2014 as I am developing my art in Europe, but I will spend a lot of time in the U.S. too. I am currently working on a few art projects, but in a near future would like to do the Art Basel in Miami, and maybe go back to school for Interior Design.
Im sure all our readers want to know: Are you single?
Yes! Not necessarily by choice, but more because I have only 24 hours in a day lol; Do you have the same problem too!? When I am in a relationship, I focus all my attention on my man… I havent had that luxury in a while.
What kind of guys do you like? How does one get your attention?
Well, I am not especially set on 1 type of guys, but I mostly like big guys. I like tall and big, the type that can throw me around. Im an adrenaline junkie, I need to get a rush or I get bored…but if you can make me laugh it will get you almost anywhere.
Would you rather be on top?
I love to be on top. But I always get my way so sometimes it is nice to be fought for control …Im a Leo, very aggressive naturally, fierce and passionate, so I need a man whos up to the task!
Name a place youd like to have sex.
Hmm, well there isnt that many places l havent experienced left lol but Id say a plane.
Do you like women too?
I think theyre beautiful, but they dont have what it takes to satisfy me. I love men. If I was a guy Id probably be gay.
Before you leave us, is there any websites or social media our readers could
check out? Would you like to say a word to them?
It was a pleasure! My website is www.FrenchRosebud.com and the one for my art is www.ArtSophieB.com. Instagram and twitter are the same, @Frenchrosebud and
@ArtSophieB.
Thank you to all of those who support me, whether it is from the beginning or just now! You made it all possible :)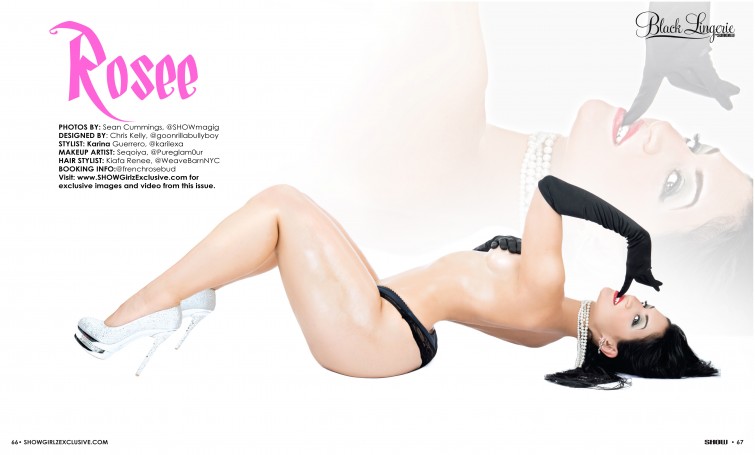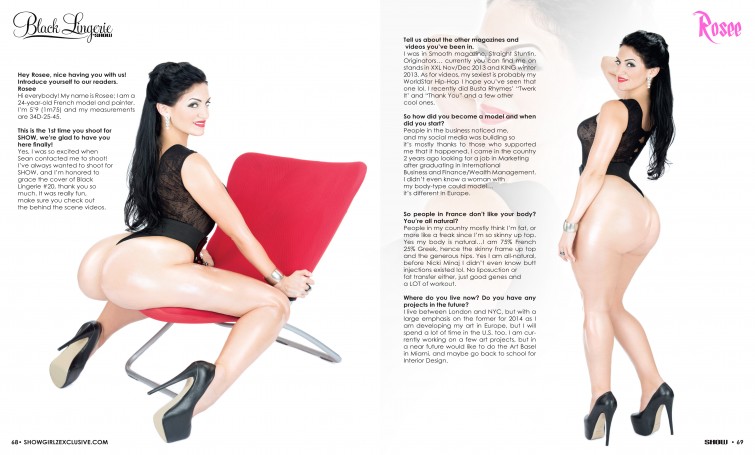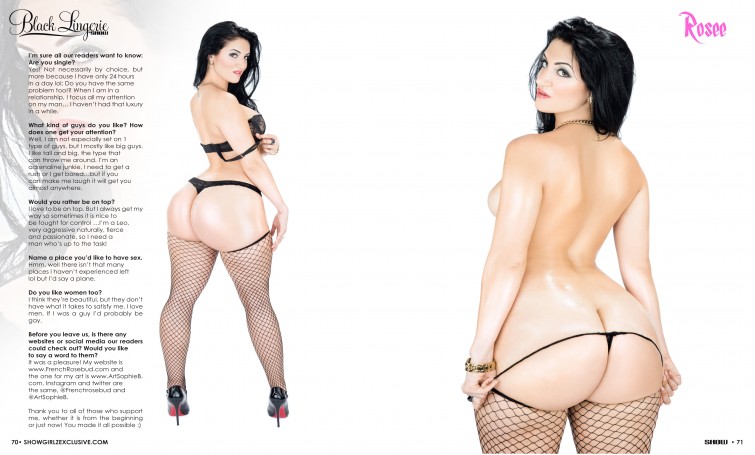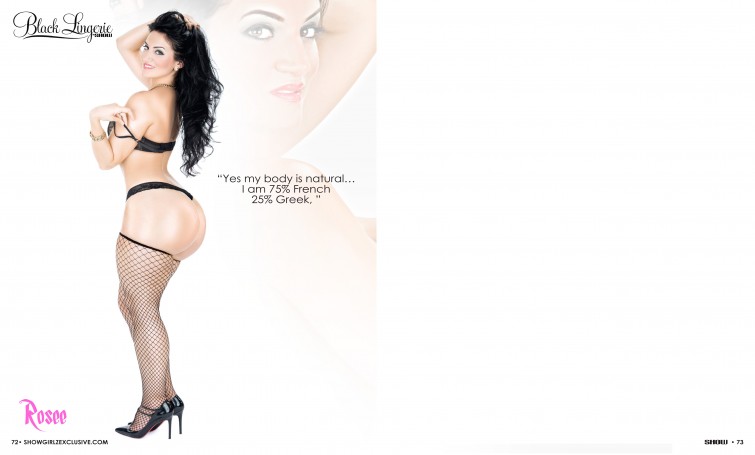 2
Total Galleries with
16
total photos of
Rosee
from
BLACKLINGERIE #20
and other Issues