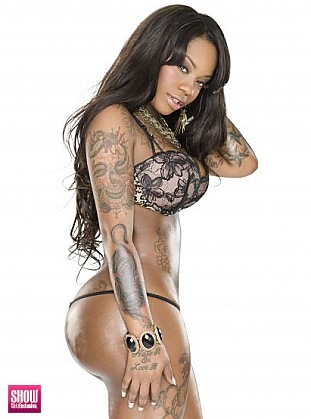 SGE Content for
Noelle Tyler in
BLACK LINGERIE #16
Photos:
0
Galleries and growing
Photos:
16
Photos and growing
Photos:
11.2
MB of Photos
Videos:
1
Videos
Videos:
4
mins of footage
Videos:
42
MB of video
View
BLACK LINGERIE #16
issue information and galleries >>
NOELLE TYLER

Hello Im Noelle Tyler. Im a 22 year old Virgo witch should tell people a lot about me, Hometown Washington dc born and raised
 Sizes: 6
Bust 34
Waist 28
Hip 46
Resume Ive been blessed to be a smooth magazine cover girl and now Im a show girl (wink)
Havent done any Videos yet, Social Network you can find me on Twitter @NoelleTylerBMF and
Instagram @TylerGangBMF
So follow me lol!

My likes are simple I love a clean man who smells good, that is a must for me, if he doesnt smell good he has no chance with me. Clean nails and teeth are also very important oh and shoe game gotta be on point if you got those down your a winner in my book. Dislikes are simple; as well I hate a bragger! Get over your self a real man has no need to try and impress others they just do it with out even knowing lol I love that confidence in a man. Me Im a party girl love to hang out and have fun but deep down Im the house wife type I love to cook and wash clothes lol its lame but thats me. Shopping is my favorite pass time, oh and tanning lol I have a few thing coming up soon so be on the look out for Noelle Tyler.

Things people dont know about me; I do music and Im nice! In other words I rap. I am taking acting lessons also and am looking to maximize all worthwhile opportunities in both of those lanes. I am around a lot of successful people, I have a good team and I work hard so wish me luck.



1
Total Galleries with
16
total photos of
Noelle Tyler
from
BLACK LINGERIE #16
and other Issues