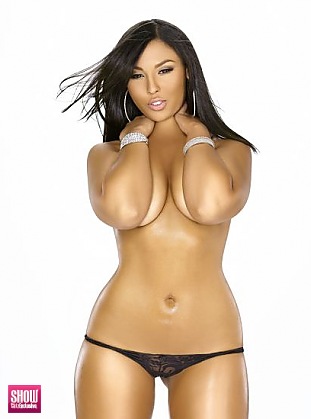 SGE Content for
Heather Nikole in
BLACK LINGERIE #15
Photos:
1
Galleries and growing
Photos:
12
Photos and growing
Photos:
8.4
MB of Photos
Videos:
2
Videos
Videos:
8
mins of footage
Videos:
84
MB of video
View
BLACK LINGERIE #15
issue information and galleries >>
Heather Nikole

Heather Nikole, the young and vivacious women with extreme sex appeal has accomplished much for her age of 23 years old. Within only a year of modeling, Ms. Nikole has become a social media icon. Not only has she become the talk of the town, taking Los Angeles by storm one photo shoot at a time, but she has also mastered the art of baking; specifically baking gourmet cupcakes. Launching her own Cupcake and Event Planning company named "The Pudding Pop Cupcakery," Heather finds herself going above and beyond, please her fans with not only every bite but also with every smile.

Growing up in Los Angeles, Heather has had a strong support system of family and friends around her that kept her encouraged to chase her dreams and to never settle for less. "Im excited that my first published magazine shoot was Black Lingerie and Im proud to be a 'Show Girl," say Heather. "People that know me well often ask me what happened to the young girl that loves sports and traveling, and I reply to them, she is still there, she just like to watch with a lace bra and Prada stilettos." Not just a cute face and a nice smile but a highly intelligent woman, Heather hopes to inspire younger women everywhere to follow their dreams and never settle for less as well!




1
Total Galleries with
12
total photos of
Heather Nikole
from
BLACK LINGERIE #15
and other Issues