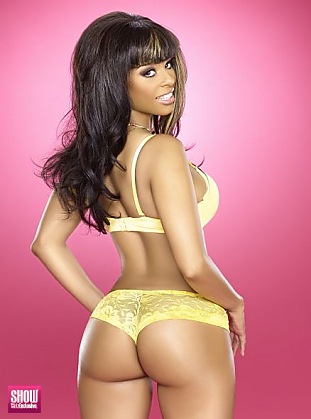 SGE Content for
Carolina C. in
SHOW 21 LATINA
Photos:
0
Galleries and growing
Photos:
16
Photos and growing
Photos:
11.2
MB of Photos
Videos:
2
Videos
Videos:
8
mins of footage
Videos:
84
MB of video
View
SHOW 21 LATINA
issue information and galleries >>
Im Carolina Catalino from the Bronx NY and the beautiful land of Dominican Republic. Im blessed to have the opportunity to embrace the pages of SHOW Magazine in such short time of working on my modeling career.

I am a full time Sales Manager for New Leaf Ice Tea and a part time Model/Actress. I have appeared in numerous magazines such as King, Hustlenomics and Source (coming soon) just to name a few. Ive also had the opportunity to appear in a few music videos as well such as Fat Joes About Money and Beamer Benz and Bentley with Juelz Santana and Lloyd Banks where I played one the lead models. Modeling has always been a passion of mine but now I am able to say my career is taking off the way I want it to.

Ive been blessed to have the right people by my side to help keep pushing forward in a business that has so much negativity and competition. There are many gorgeous faces that can achieve as much as I am but looking closely at me and getting to know me on a personal level youll see the difference between myself and others.

This is only the beginning ;) if you care to know more about what Im doing and upcoming projects check www.carolinac. com and follow me on twitter @ carolinacatalin. God bless! Xoxox

1
Total Galleries with
16
total photos of
Carolina C.
from
SHOW 21 LATINA
and other Issues