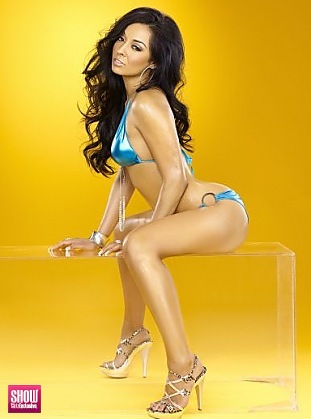 SGE Content for
Sahar in
SHOW #18 EAST
Photos:
0
Galleries and growing
Photos:
16
Photos and growing
Photos:
11.2
MB of Photos
Videos:
1
Videos
Videos:
4
mins of footage
Videos:
42
MB of video
View
SHOW #18 EAST
issue information and galleries >>
Sahar

Salam from your half blood Persian Kitty. My name is Sahar and I am both Middle Eastern and Native American from the deserts of the mystic Southwest. My look is a mix of both nationalities but Ive been told the way I smile with my eyes is universal.

Originally residing on the Indian reservation, I grew up in a ranching family. Caring for cows and horses, I spent many weekends as the Arena girl at Rodeos. I never retired the Rhinestone tiara as I carried over my love for an audience when I attended Arizona State University as a Theatre Major before moving to Los Angeles. My exotic look has taken me around the world by request of Magazine editors like FHM Magazine Philippines to Options Magazine Japan. Music Videos, Commercials, and public appearances may keep me busy, but Im never too busy to bake cupcakes for my friends and family, as I love my career, but I also love those who have supported me.

My goal is to make both the Native American or Middle Eastern modeling community stronger as I make waves in the mainstream market. In the meantime, I am also studying to make documentaries before I return back to the reservation and build upon my life experiences.

Id like to personally thank Sean Cummings for his invitation to share my look and story with the world through SHOW Magazine. You can find more of me at www.IamSahar.com or myspace.com/azpersiankitty.



1
Total Galleries with
16
total photos of
Sahar
from
SHOW #18 EAST
and other Issues