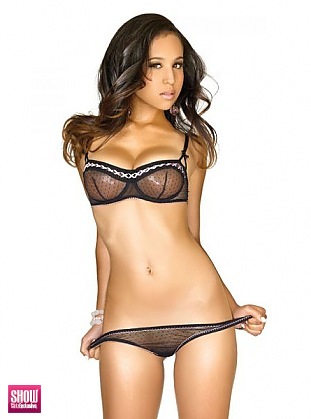 SGE Content for
Rachel W in
BLACK LINGERIE #7
Photos:
8
Galleries and growing
Photos:
204
Photos and growing
Photos:
142.8
MB of Photos
Videos:
0
Videos
Videos:
0
mins of footage
Videos:
0
MB of video
View
BLACK LINGERIE #7
issue information and galleries >>
"She may be young but shes ready!"
Close your eyes and picture the glare of the street lights that line Sunset Boulevard after dark, or the hundreds of palm trees aligned perfectly with one and other at the world famous Venice Beach. Lets not forget to mention the unique variety of stylish individuals taking a walk down Melrose Boulevard on a sunny afternoon. Now open your eyes and what do you see? Just a simple individual who has been influenced since birth by these extravagant attractions. Rachel is a Los Angeles native with no plans to leave the place she calls home. Since six months of age, her mother felt she had the potential to succeed in this cutthroat industry and because of her mothers vision; Rachel has worked with clients from Mattel to Coca-Cola. After years of following this dream it somehow became out of reach, until September 2007 when she received a call from a well respected Los Angeles photographer. After several years, the dream she was chasing once again became reality. She has recently cat walked down several runways and posed in a number of high-fashion photo shoots. With her ever so elegant L.A. style, Rachel Jones is an extremely talented individual who plans on exceeding her own expectations in this industry.
PHOTOS BY:
Nick Saglimbeni, slickforce.com
FASHION DIRECTION:
BY Diana Chan
KEY HAIR STYLIST:
Tony Jones
KEY MAKEUP ARTIST:
Gaby Ramos using MAC Cosmetics
BOOKING INFO:
SHOW Model Management, showgirlzexclusive.com
PRODUCTION FACILITIES PROVIDED BY:
Slickforce Studio


8
Total Galleries with
204
total photos of
Rachel W
from
BLACK LINGERIE #7
and other Issues