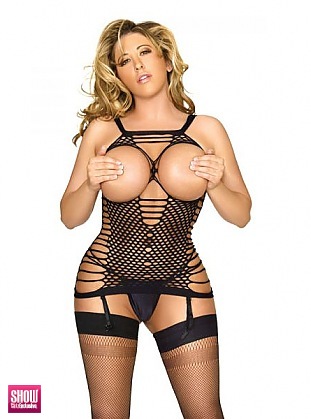 SGE Content for
Adiya in
BLACK LINGERIE #7
Photos:
3
Galleries and growing
Photos:
27
Photos and growing
Photos:
18.9
MB of Photos
Videos:
0
Videos
Videos:
0
mins of footage
Videos:
0
MB of video
View
BLACK LINGERIE #7
issue information and galleries >>
I was born and raised on Long Island where I grew up in a traditional Italian family. I have three beautiful sisters but was a tomboy all of my childhood and even well into my teens! Soccer is my sport; I was always anxious to compete in anything from lacrosse to swim to wacky dares. My oldest sister introduced me to the flute at a young age. I love composing and performing, especially classical pieces. Orchestra, opera and theater all enrapture me. Music has always been a powerful and comforting force in my life.
Fascinated by oceans and marine life made beach days with my mom and sisters an absolute favorite past time. Unfortunately, I could only enjoy for a few summer months each year. Most days growing up, I could be found with my father helping in the garden or his workshop asking a million and one questions of him. I am a very inquisitive being, but I think thats something true to all humans.
PHOTOS BY:
Nick Saglimbeni, slickforce.com
FASHION DIRECTION:
BY Diana Chan
KEY HAIR STYLIST:
Tony Jones
KEY MAKEUP ARTIST:
Gaby Ramos using MAC Cosmetics
BOOKING INFO:
bookadiya@gmail.com
PRODUCTION FACILITIES PROVIDED BY:
Slickforce Studio

3
Total Galleries with
27
total photos of
Adiya
from
BLACK LINGERIE #7
and other Issues