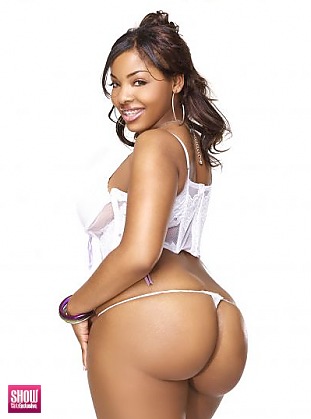 SGE Content for
Naughty Neshelle in
ISSUE #10
Photos:
2
Galleries and growing
Photos:
24
Photos and growing
Photos:
16.8
MB of Photos
Videos:
1
Videos
Videos:
4
mins of footage
Videos:
42
MB of video
View
ISSUE #10
issue information and galleries >>
Being a graduating senior in May 2008 at Michigan State University is more of an accomplishment than just finishing school. It means a lot to me to change the perspective of growing up with tons of negativity and no support. Always doing what people do not expect of me (graduating college is just one), of course, is what keeps me in line and sane. Many people take me the wrong way and Im fine with that, it allows me to bring whatever verbal arrangements there was to life.
It is expected for people to have an opinion of what they see from a distance and never intimidating nor shocking what people like to voice. I have a huge sense of humor and am a very down to earth person so being around people who make me smile in the worst way is my weakness. I am an absolute kind hearted person with barriers of course so when my back is against the wall, others do not like the outcome. I have so much planned for myself and am not selfish about branching off or sticking to one position. Open doors are what u make of it.
PHOTOS BY:
Nick Saglimbeni, www.slickforce.com
STYLINY BY Tiffany Rae
KEY HAIR STYLIST:
Tony Jones
KEY MAKEUP ARTIST:
Gaby Ramos
BOOKING INFO:
PRODUCTION FACILITIES PROVIDED BY:
Slickforce Studio


2
Total Galleries with
24
total photos of
Naughty Neshelle
from
ISSUE #10
and other Issues