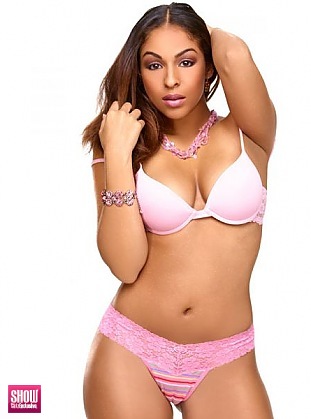 SGE Content for
Naisha in
ISSUE #10
Photos:
5
Galleries and growing
Photos:
257
Photos and growing
Photos:
179.9
MB of Photos
Videos:
1
Videos
Videos:
4
mins of footage
Videos:
42
MB of video
View
ISSUE #10
issue information and galleries >>
My name is Naisha Muñoz also known as Isha M. From the North to the South...I was born in New York and basically raised in Miami. My parents are from Dominican Republic. Ive been in Florida for the past 12 years and Im 22 years young, so the definition of my character and who I am today was developed in Miami. I love both cities equally, yet my weakness to sandy beaches and sunny days seems to keep me in Miami. I would like to move to LA SOON! I have always had an interest in the entertainment industry. As a child I was very outgoing and loved to perform (even if I didnt do it that well, my brother still makes fun of me). My mother tried to break me into acting at the age of 10. We shot pictures, had a comp card, etc. I landed a Pepsi Commercial and thats as far as it went. When I became a little older I started doing music videos and hosting events, although that was put on hold for sometime...here I am!
PHOTOS BY:
Nick Saglimbeni, www.slickforce.com
STYLINY BY Tiffany Rae
KEY HAIR STYLIST:
Tony Jones
KEY MAKEUP ARTIST:
Gaby Ramos
BOOKING INFO:
Patrick Adams, 2Starz Studio, LLC (786)553-5975
PRODUCTION FACILITIES PROVIDED BY:
Slickforce Studio


6
Total Galleries with
257
total photos of
Naisha
from
ISSUE #10
and other Issues