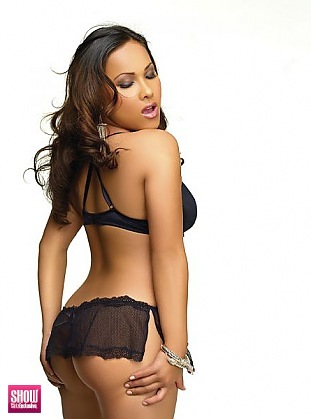 SGE Content for
Sokhoeun in
ISSUE #6
Photos:
3
Galleries and growing
Photos:
63
Photos and growing
Photos:
44.1
MB of Photos
Videos:
0
Videos
Videos:
0
mins of footage
Videos:
0
MB of video
View
ISSUE #6
issue information and galleries >>
AGE:
N/A |
FROM:
Cambodia |
FEATURED IN:
ISSUE #6
As a child I grew up being made fun of. Sokhoeun is my name, which is pronounced "So-kin", so the kids would call me "Soak in wet" or something along those lines. Cruel wasnt it? I hated my name; I used to wish it was something simple like Samantha or Jessica. To this day people still try to tease or make fun, but now I just smile and embrace it. Its a unique name and I am a unique individual, so it fits. Sokhoeun comes from the word "Life" in Cambodia. Which is where I am from. Even though I have Cambodian blood running through my veins, I was born in the beautiful country of Thailand. At the age of two, my family and I came to America in search for a better life. I was raised and still reside in East Oakland where I am currently attending college, pursuing a BA in Business.
Photos by Nick Saglimbeni, www.slickforce.com
Styling by:
Brandi Vasquez
Hair by:
Tony Jones
Makeup by:
Astrid Gonzalez
Agency info: Carte Blanche Models & Publicity at carteblancepr@gmail.com


4
Total Galleries with
65
total photos of
Sokhoeun
from
ISSUE #6
and other Issues