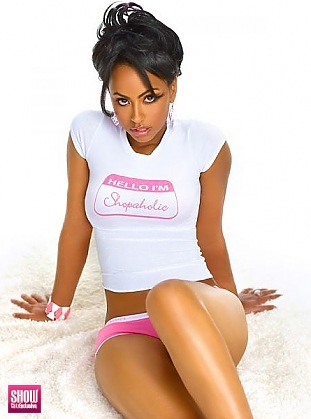 SGE Content for
Fanaye in
ISSUE #3
Photos:
1
Galleries and growing
Photos:
6
Photos and growing
Photos:
4.2
MB of Photos
Videos:
0
Videos
Videos:
0
mins of footage
Videos:
0
MB of video
View
ISSUE #3
issue information and galleries >>
AGE:
N/A |
FROM:
Oakland, CA |
FEATURED IN:
ISSUE #3
Taddess everybody, my name is Fanaye. (Taddess means "whats up" in Amharic) Both my parents were born and raised in Ethiopia. As for myself, I was born and raised in Oakland, California, AKA the "Yay Area". Growing up first generation Ethiopian definitely set me apart from all my friends. I was often teased for being "old fashioned". Most of the traditional values that my parents instilled in me I have adopted into my adult life. These include respecting my elders (not limited to senior citizens), staying family oriented, and offering my last piece of anything to guests, just to name a few. The biggest misconception of Ethiopians that probably irritates me the most is that a lot of people think were supposed to look like we walked off the pages of National Geographic. So not true.
Photos by Nick Saglimbeni, www.slickforce.com
Story by:
Sean Cummings
Styling by:
Brandi Vasquez
Hair by:
Tony Jones
Makeup by:
Astrid Gonzalez


7
Total Galleries with
499
total photos of
Fanaye
from
ISSUE #3
and other Issues