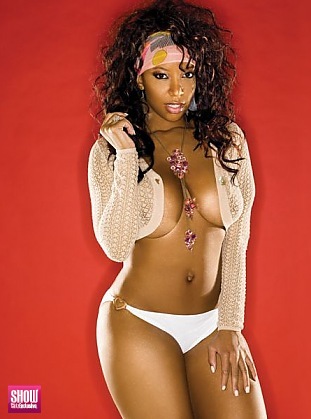 SGE Content for
Khrysti Hill in
ISSUE #1 PREMIER
Photos:
1
Galleries and growing
Photos:
8
Photos and growing
Photos:
5.6
MB of Photos
Videos:
5
Videos
Videos:
20
mins of footage
Videos:
210
MB of video
View
ISSUE #1 PREMIER
issue information and galleries >>
Heres something else to think about. At only 21, Khrysti is the newest star on the horizon. I chose to end the issue with her because she really is a show stopper. For months before the issue came out, Khrystis curvaceous body adorned the website, letting you know what to expect. All you heard upon first glance was "Who the hell is that?" Well now you know.
She is all natural, all real and really nice. We took to calling her Doll because she was so nice and she loved trying on all the outfits. Of course we loved watching her try on all the clothes as well. The point being that Khrysti is destined for stardom because she has the looks, the mind set and a very charismatic personality. She is easy to talk to and she comes with no ego beyond what is needed to be successful.
Photos by Mark Mann
Story by:
Sean Cummings
Styling by:
Melissa Spann and Aishia Offray
Hair by:
Q. Hardy for Illusions by Click
Makeup by:
Leonid for Illusions by Click
Booking Info:
khrysti@khrystihill.com


5
Total Galleries with
54
total photos of
Khrysti Hill
from
ISSUE #1 PREMIER
and other Issues