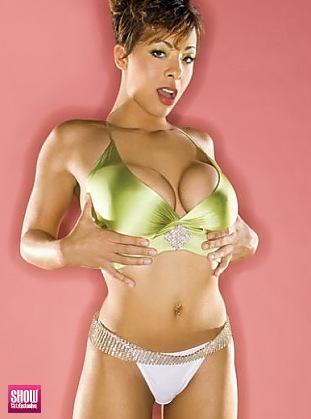 SGE Content for
Chuanda in
ISSUE #1 PREMIER
Photos:
1
Galleries and growing
Photos:
5
Photos and growing
Photos:
3.5
MB of Photos
Videos:
0
Videos
Videos:
0
mins of footage
Videos:
0
MB of video
View
ISSUE #1 PREMIER
issue information and galleries >>
It had been my intention to shoot Chuanda for over three years now, it just never happened. You could imagine how I anticipated the day of our shoot. When it finally happened, as you can tell by the pictures, she did not disappoint. Looking at beautiful women never gets old and I can look at Chaunda all day. She is one of those women who are instantly comfortable in almost any situation, whose fun personality makes you comfortable as well. A simple touch on your arm from her immediately communicates that all is well and you are in for a good time as long as she is around.
Photos by Mark Mann
Story by:
Sean Cummings
Styling by:
Aishia Offray and Melissa Spann
Hair by:
Gocha Hawkins
Makeup by:
Lazarus for Ken Barboza


1
Total Galleries with
5
total photos of
Chuanda
from
ISSUE #1 PREMIER
and other Issues